Shadow and Bone Season 2 finally gets its release date! Know all updates!
---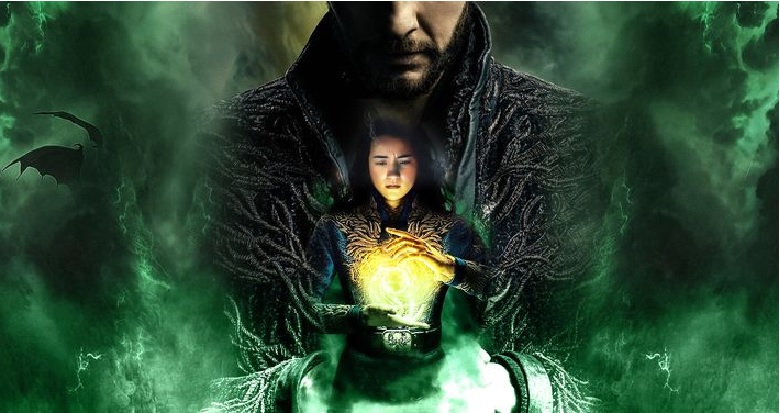 ---
Netflix hit fantasy series Shadow and Bone Season 2 finally got its release date. Filming for the second season began in early January 2022 and wrapped on June 6, 2022. Netflix has already revealed the cast list and the storyline of the new outing. Here's everything we know in Shadow and Bone Season 2.
The original fantasy series is based on two of Leigh Bardugo's popular Grishaverse book series — Shadow and Bone and Six of Crows. The series gives mostly positive reviews from viewers and critics alike after dropping on Netflix and the show was viewed by more than 55 million households in its first 28 days.
Shadow and Bone Season 2 is slated to be released on March 16, 2023. Season 2 will also consist of eight episodes as the first one.
The drama adapts the story of young Alina Starkov, an orphan and cartographer of the Ravka nation's First Army, as she discovers she is a Grisha, one with special gifts, and one long-awaited to address a dire need in the universe. The first season introduces Alina (played by Jessie Mei Li), who discovers her power of light. She was saved by the Second Army and the Shadow Summoner, General Aleksander Kirigan (Ben Barnes) though he was seen as one of the villains in the drama. He tried to control her.
Another part of the story features the gang leader of Crow, Kaz Brekker (Freddy Carter) and his members of the troop Jesper (Kit Young) and Inej (Amita Suman). who was hired to kidnap Alina. The season ends with Kirigan being killed after seeing what he has done to West Ravka. Alina becomes free from Kirigan's control with the help of Crows. Shadow and Bone Season 2 will feature Kirigan the Darkling is alive. He will start taking his revenge.
Kirigan is the "most powerful man in the universe." He's the most powerful [person] in the universe, manipulates the darkness and is feared by other people because he's employing this politics of fear to push his agenda," Ben Barnes told Us Weekly.
He also told, his character in the series will be slightly different in Shadow and Bone Season 2.
"I think the character becomes a bit more representative in Alina's mind of what the darkness is and a bit symbolic, and I wanted to keep him as a human being," Barnes told Collider in April 2021. "He's manyfold more powerful, now that he has the walking, living volcra that he can summon and send at his will without even having to use his hands to use magic."
Several cast members have been confirmed to be returning for Shadow and Bone Season 2 including Jessie Mei Li (as Alina Starkov), Ben Barnes (as General Kirigan/the Darkling), Archie Renaux (as Malyen "Mal" Oretsov), Freddy Carter (as Kaz Brekker), Amita Suman (as Inej Ghafa), Kit Young (as Jesper Fahey), Danielle Gilligan (as Nina Zenik), Calahan Skogman (as Matthias Helvar), Sujaya Dasgupta (as Zoya Nazyalensky), Julian Kostov (as Fedyor).
They will be joined by Patrick Gibsonas (as Nikolai Lantsov), Anna Leong Brophy (as Tamar Kir-Bataar), Lewis Tan (as Tolya Yul-Bataar) and Jack Wolfe (as Wylan Hendriks).
Netflix revealed in a special video message through Geeked Week that Shadow and Bone Season 2 plot could bring tears to viewers' eyes. Archie Renaux gave fans slight hints about the series. When he was asked to describe Shadow and Bone Season 2 in three words, he replied, "Love, power, heartbreak."
Jessie Mei Li who played AlinaStarkov said Shadow and Bone Season 2 will also be "full of love."
While describing the characters, Danielle Galligan (Nina Zenik) said: "It's got to be #guilty." "Underestimated."
Shadow and Bone Season 2 will premiere on Netflix on March 16, 2023.
Also Read: You Season 4 part 1 releasing soon: What to expect from the plotline?