Entertainment News Roundup: Camila Cabello says 'Romance' album is all about falling in love
Devdiscourse News Desk
|
Updated: 08-12-2019 10:41 IST | Created: 08-12-2019 10:28 IST
---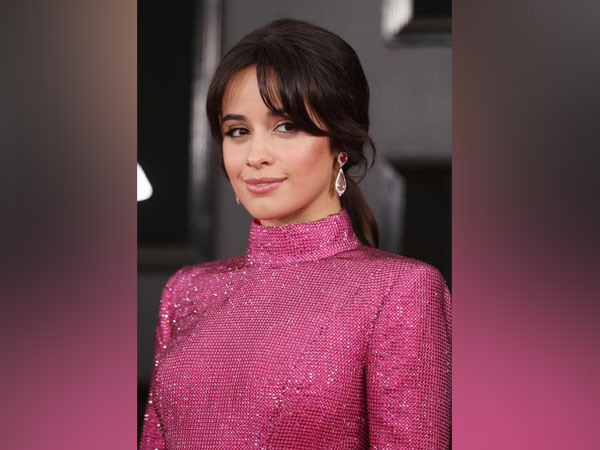 Following is a summary of current entertainment news briefs.
Singer Camila Cabello says 'Romance' album is all about falling in love
Camila Cabello is making up for lost time. The 22 year-old singer has been on a roll since joining girl band Fifth Harmony six years ago, going solo, and scoring hit records like "Havana" and duet "Senorita" with boyfriend Shawn Mendes. Peloton 'wife' pops up in new advertisement
The actress who appeared in a widely criticized Christmas advertisement for exercise bike maker Peloton Interactive Inc has a new role selling gin for actor Ryan Reynolds. The tongue-in-cheek video advertisement for Aviation American Gin, tweeted by Reynolds on Friday, already has more than 5 million views.
'Super Trouper': ABBA exhibition opens in London
From a superfan's shrine to a replica of the 1974 Eurovision Song Contest stage where they triumphed with "Waterloo", a new exhibition opening in London on Friday looks back at the huge success of Swedish pop sensation ABBA. Personal items such as member Bjorn Ulvaeus' school report as well as pictures, gold discs and clothing are on display at "ABBA: Super Troupers The Exhibition", which runs at London's O2 venue until August.
Prosecutors seek to up Harvey Weinstein's bail, citing violations
Hollywood producer Harvey Weinstein has at times failed to wear a required electronic tracking device, New York prosecutors said Friday, asking a judge to increase his bail to $5 million, from $1 million, as he awaits trial on sexual assault charges. Assistant District Attorney Joan Illuzzi made the request at a hearing before Justice James Burke in Manhattan state court. She said Weinstein had failed to wear an electronic transmitter that works in tandem with his ankle bracelet on "numerous" occasions.
'Irishman' draws 17 million U.S. viewers on Netflix, Nielsen estimates
Martin Scorsese's new gangster film "The Irishman" was watched by an estimated 17.1 million Americans in its first five days of release on Netflix, according to Nielsen data released on Friday. The Nielsen estimates were the first indications of audience interest in the movie, which cost some $160 million to make and is expected to be a major contender at the Oscars. Netflix has never won the coveted best picture Academy Award.
'Tosca' with a touch of cinema enthrals Milan's La Scala at opening night
"Tosca", Giacomo Puccini's opera about a diva prepared to do anything for love, was given a cinematic flavor as it opened La Scala's season for the first time, winning a 16-minute ovation and a stage strewn with flowers from the audience on Saturday. Director Davide Livermore thrilled spectators with special effects. Sections of the stage moved up and down and rotated. Sets depicted the Sant'Andrea della Valle church, Palazzo Farnese and Castel Sant'Angelo, three architectural masterpieces in Rome. Riccardo Chailly conducted.
Bulgarian Mutafova, one of world's oldest actresses, dies at 97
Bulgarian Stoyanka Mutafova, one of the world's oldest actresses performing regularly on stage, has died aged 97. Dubbed the queen of Bulgarian comedy, Mutafova began performing in 1945, when she played a maidservant in Moliere's "Scapin the Schemer".
(With inputs from agencies.)
---