Ahead of Budget presentation in Maharashtra, Opposition parties criticise Eknath Shinde-led govt
Former Maharashtra Chief Minister Ashok Chavan also took a dig at the government and claimed that the budget will be in view of the elections ahead.
---
ANI
|
Updated: 09-03-2023 13:16 IST | Created: 09-03-2023 13:16 IST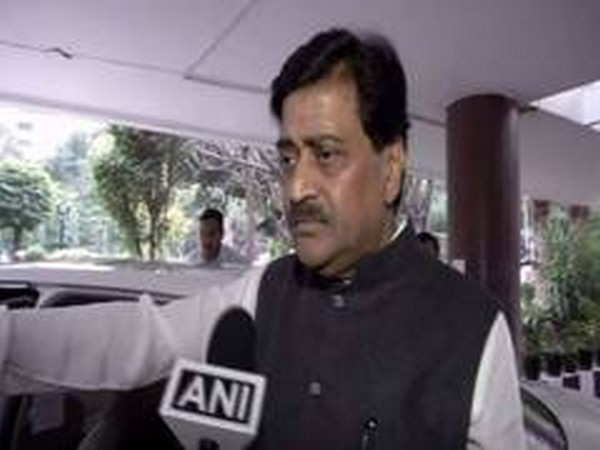 ---
Opposition parties in Maharashtra on Thursday criticised chief minister Eknath Shinde-led State government and questioned the intention behind the budget, which is being presented today by Deputy Chief Minister and state Finance Minister Devendra Fadnavis in the assembly here. Maharashtra minister and senior Congress leader Vijay Vadettiwar said that this budget will be a complete "maze."
Former Chief Minister Ashok Chavan said "This government is against the common people, the state is in debt. I don't think that people will get some relief, only the manipulation of figures will be seen in this budget." Former minister and NCP leader Chhagan Bhujbal claimed, "The budget is to be presented today, but we have to pay attention to what the year-on-year situation is, the growth rate has decreased, and there is a debt of Rs 6 lakh crore besides the interest of Rs 48,000 crore has to be given on it. At present, the situation is such that whether be it an onion farmer or a grape farmer everyone is suffering from massive distress."
"Whether it is the election of the Legislative Council or the assembly, the mood of the people is against this government and several local elections are online the government will only provide the assurance," Bhujbal in his statement noted. On Wednesday, leaders of the three parties in the Maha Vikas Aghadi (MVA)- Congress, NCP and Shiv Sena (UBT) meeting at Ajit Pawar's cabin at Vidhan Bhavan. Those who participated in the meeting included Sena (UBT) chief Uddhav Thackeray, NCP leader and Leader of Opposition in Legislative Assembly Ajit Pawar, Ambadas Danve, Jayant Patil, Chaghan Bhujbal and others.
Meanwhile, the Maharashtra government presented the economic survey for fiscal 2022-23 on Wednesday and pegged the growth at 6.8 per cent. As per the advance estimates projected by the state government in its Economic Survey document for the current fiscal, the agriculture and allied sector in the state is expected to grow by 10.2 per cent, the industry sector's growth is pegged at 6.1 per cent, while the services sector is expected to grow by 6.4 per cent.
The latest available information related to various socio-economic sectors of the economy in the state along with indicators and trends is provided in the document by Eknath Shinde-led government. On Wednesday CM Shinde said, the Budget will "fulfill needs, aspirations of women and middle class". "We'll be fulfilling our promises tomorrow. Everyone is anticipating what the Budget will hold for them."
The four-week Budget session of the Maharashtra Assembly started on February 27 and will contimue till March 26. (ANI)
(This story has not been edited by Devdiscourse staff and is auto-generated from a syndicated feed.)