Health News Roundup: Eisai files for approval of Alzheimer's drug in Japan; WHO says its chief spoke with Chinese officials, welcomes COVID-19 data and more
---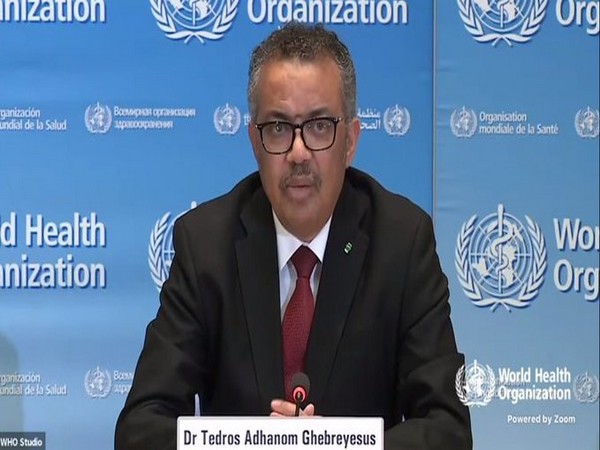 ---
Following is a summary of current health news briefs.
Eisai files for approval of Alzheimer's drug in Japan
Japanese drugmaker Eisai Co Ltd said on Monday it had submitted a marketing authorisation application in Japan for its Alzheimer's drug lecanemab, which was recently granted accelerated approval in the United States. The drug, developed in partnership with Biogen Inc , is an antibody that has been shown to remove sticky deposits of a protein called amyloid beta from the brains of those in the early stages of the mind-wasting disease.
WHO says its chief spoke with Chinese officials, welcomes COVID-19 data
The World Health Organization's head has spoken with Chinese authorities and the agency welcomed new information about the situation in the country, WHO said on Saturday after Beijing released new data showing a big jump in COVID-19-related deaths. Director General Tedros Adhanom Ghebreyesus spoke with Ma Xiaowei, director of China's National Health Commission, about the wave of infections which erupted after the country abruptly dismantled its anti-virus regime last month.
U.S. FDA, CDC see early signal of possible Pfizer bivalent COVID shot link to stroke
A safety monitoring system flagged that U.S. drugmaker Pfizer Inc and German partner BioNTech's updated COVID-19 shot could be linked to a type of brain stroke in older adults, according to preliminary data analyzed by U.S. health authorities. The U.S. Centers for Disease Control and Prevention (CDC) and the Food and Drug Administration (FDA) said on Friday that a CDC vaccine database had uncovered a possible safety issue in which people 65 and older were more likely to have an ischemic stroke 21 days after receiving the Pfizer/BioNTech bivalent shot, compared with days 22-44.
In China, no easy way to get Pfizer's COVID drug Paxlovid
When Li's 83-year-old father with diabetes started coughing and complaining of body aches last month, the Beijing resident became anxious about finding a treatment for COVID-19 in case his parent had caught the virus sweeping the city. He heard at that time that Pfizer's anti-viral drug Paxlovid was an effective treatment, but patients could only get it prescribed if they were admitted to hospital, and only if the drug was in stock.
China, Hong Kong resume high-speed rail link after 3 years of COVID curbs
China resumed on Sunday high-speed rail services between Hong Kong and the mainland for the first time since the beginning of the COVID-19 pandemic, as it dismantles travel curbs after Beijing scrapped quarantine for arrivals a week earlier. The re-opening comes amidst a massive wave of infections nationwide and a day after authorities said nearly 60,000 people with COVID had died in hospital, following last month's abrupt U-turn on "zero-COVID" policy in the wake of historic protests.
(With inputs from agencies.)