Health News Roundup: Omicron subvariant XBB.1.5 makes up nearly half of U.S. COVID cases- CDC; China plays down COVID outbreak with holiday rush at full tilt and more
---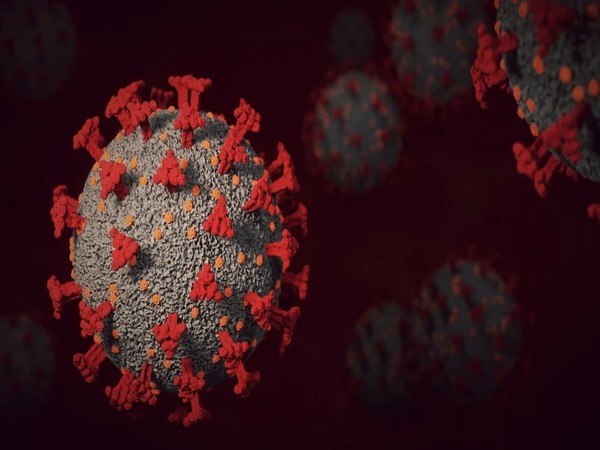 ---
Following is a summary of current health news briefs.
Omicron subvariant XBB.1.5 makes up nearly half of U.S. COVID cases- CDC
The fast-spreading Omicron XBB.1.5 is estimated to make up nearly half of U.S. COVID-19 cases, data from the Centers for Disease Control and Prevention (CDC) showed on Friday, putting it on track to become the dominant subvariant in the country. It is estimated to account for 49.1% of COVID cases in the country in the week ended Jan. 21, a jump from 37.2% last week.
China plays down COVID outbreak with holiday rush at full tilt
People across China crowded into trains and buses for one of its busiest days of travel in years on Friday, feeding fears of new surges in a raging COVID-19 outbreak that officials say has hit its peak. In comments reported by state media late Thursday, Vice Premier Sun Chunlan said the virus was at a "relatively low" level, while health officials said the number of COVID patients in hospital and with critical conditions was on the decline.
Eli Lilly Alzheimer's drug setback extends rival Biogen's lead
The U.S. health regulator's rejection of accelerated approval for Eli Lilly and Co's Alzheimer's disease drug extends the market lead for rivals Eisai and Biogen's treatment by months, analysts said. The U.S. Food and Drug Administration (FDA) declined to approve donanemab's application because Lilly had not submitted data from enough patients who were treated for at least a year, the drugmaker said late Thursday.
U.S. asks judge to hold Shkreli in contempt for allegedly flouting pharma industry ban
U.S. regulators asked a federal judge on Friday to hold Martin Shkreli in contempt for allegedly impeding its efforts to determine whether he flouted a ban on working in the pharmaceutical industry, where Shkreli gained the nickname "pharma bro" for pushing through exorbitant price increases and was convicted of scheming to defraud investors in a drugmaker. In a filing in Manhattan federal court, the Federal Trade Commission (FTC) said Shkreli has not complied with its requests for information relating to Druglike Inc, a company it said he formed last July, and noted his apparent failure to pay any of a $64.6 million penalty that accompanied the ban.
Abbott faces U.S. criminal probe over baby formula -WSJ
Abbott Laboratories' Michigan plant, which was at the center of the U.S. baby formula shortage last year, faces a criminal investigation by the Justice Department, the Wall Street Journal reported on Friday. Panicked parents emptied baby formula aisles at supermarkets last year as a recall of formulas by Abbott due to complaints of bacterial infections exacerbated a shortage that began due to pandemic-induced supply chain issues.
China reports almost 13,000 new COVID-related deaths for Jan. 13-19
China reported almost 13,000 deaths related to COVID-19 in hospitals between January 13 and 19, adding to the nearly 60,000 in the month-or-so before that, as its experts say the wave of infections across the country has already peaked. The death toll update, from China's Center for Disease Control and Prevention, comes amid doubts over Beijing's data transparency and remains extremely low by global standards.
Novartis warns U.S. plan to curb drug prices could hit key research
U.S. government plans to rein in drug prices could discourage work in some of Novartis's most promising areas of research, the Swiss drugmaker warned on Friday, urging Washington to rethink the "unintended" effects of its new rules.
U.S. President Joe Biden in August signed into law the Inflation Reduction Act (IRA), which allows the federal Medicare scheme to negotiate prices on some of its most costly drugs.
U.S. judge grants preliminary approval to Juul consumer settlement
Juul Labs Inc on Friday secured preliminary court approval of a $255 million settlement resolving claims by consumers that it deceptively marketed e-cigarettes, as the company seeks to resolve thousands of lawsuits. U.S. District Judge William Orrick in San Francisco said the proposed class action settlement resolving claims by consumers who said they overpaid for Juul's vaping products was "fair, reasonable, and adequate," according to a court filing.
Abortion opponents call for stricter bans at first post-Roe Washington march
Thousands of abortion opponents rallied in Washington on Friday for the 50th annual "March for Life," marking a new chapter for a movement that has organized for decades around overturning Roe v. Wade, the landmark ruling that recognized a women's right to an abortion. With that ruling now thrown out, March for Life leaders and activists were celebrating their movement's win, pushing for stricter limits on abortion at the state and national level, and praying to change the "hearts and minds" of Americans who support abortion rights.
China says COVID outbreak has infected 80% of population
The possibility of a big COVID-19 rebound in China over the next two or three months is remote as 80% of people have been infected, a prominent government scientist said on Saturday. The mass movement of people during the ongoing Lunar New Year holiday period may spread the pandemic, boosting infections in some areas, but a second COVID wave is unlikely in the near term, Wu Zunyou, chief epidemiologist at the China Center for Disease Control and Prevention, said on the Weibo social media platform.
(With inputs from agencies.)