England rolls out spring COVID booster vaccines for vulnerable groups
---
PTI
|
London
|
Updated: 01-04-2023 17:13 IST | Created: 01-04-2023 16:36 IST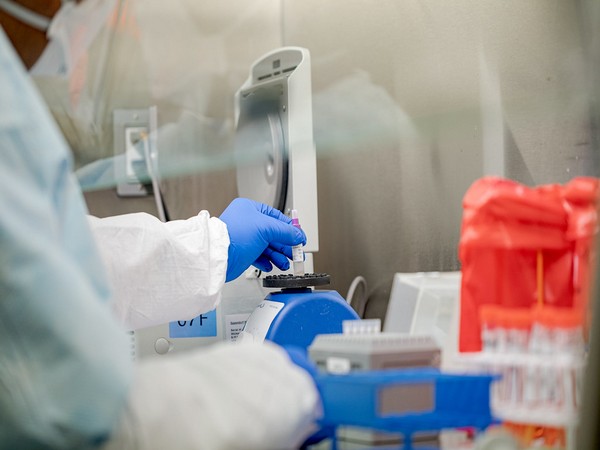 ---
Around five million people in England will be eligible for a spring COVID booster vaccine, including over 75-year-olds, those with a weakened immune system, and care home residents, the country's health service said on Saturday.
Those living in care homes will be prioritized and begin to receive their vaccinations to protect against the severe effects of COVID-19 from Monday, as roving NHS teams visit these homes to administer the jabs.
The National Health Service (NHS) said others eligible can book in on the UK's National Booking Service or the NHS App from next Wednesday, with the first appointments available from April 17.
"Our successful vaccination programme has helped us all to live with COVID, saved thousands of lives and protected the most vulnerable from serious disease," said Steve Barclay, UK Secretary of State for Health and Social Care.
"We're committed to giving vulnerable people the protection they need from the virus, so I want to encourage those who are 75 or over or who have a weakened immune system to book their booster jab from Wednesday. It's quick and easy and will give the protection you need for the months ahead," he said.
The latest booster rollout marks the first time millions will be sent their initial invitations through the NHS App, also used for booking. Text messages and letters will also be sent to those without the app or not actively using it.
''As a society, we are learning to live with COVID but for many, it is still a virus that can cause serious illness and hospitalisation, and so it is still really important that those at greatest risk come forward and boost their protection in the coming weeks," said NHS Director of Vaccinations and Screening Steve Russell.
"There are still around 8,000 people in hospital with COVID according to the latest data, and the NHS has now treated more than one million covid inpatients since the pandemic began. So if you are over 75 or have a weakened immune system, please come forward as soon as possible to book a COVID vaccine this spring so you can enjoy summer with peace of mind,'' he said.
The taxpayer-funded NHS says it has administered more than 144.5 million free COVID jabs over several vaccination campaigns since Maggie Keenan became the first in the world outside of a clinical trial to receive the vaccination in December 2020.
This latest round of boosters is being offered to those considered most at risk as per advice from the independent Joint Committee of Vaccination and Immunisation (JCVI).
Dr Mary Ramsay, Director of Immunisation at the UK Health Security Agency, said: "COVID-19 is still circulating widely, and older people are still at greatest risk of more severe illness and being hospitalised.
"Those with weakened immune systems are also vulnerable so it is important everyone who is eligible comes forward for a spring booster to top up their immunity against what is still a serious virus." The latest drive will last three months, with the last spring vaccination appointments offered on June 30.
(This story has not been edited by Devdiscourse staff and is auto-generated from a syndicated feed.)