Fewer radiation doses could effectively treat head and neck cancer in countries like India: Study
---
PTI
|
New Delhi
|
Updated: 03-10-2023 12:31 IST | Created: 03-10-2023 12:27 IST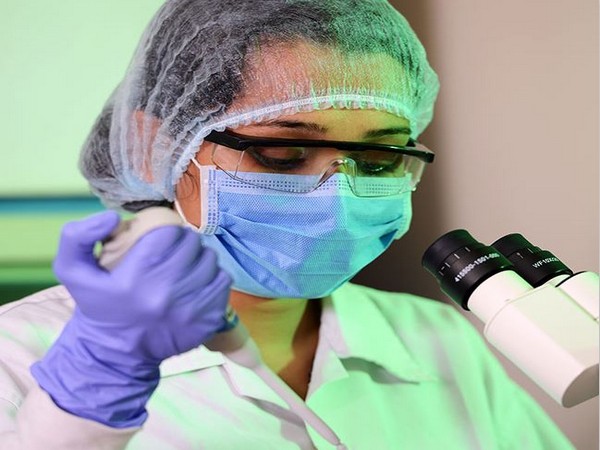 ---
A type of head and neck cancer, that accounts for 30 per cent of all cancer diagnoses in India, may be treated effectively with fewer but higher doses of radiation, a large new international study suggests.
The yet-to-be peer-reviewed research, presented at the American Society for Radiation Oncology (ASTRO) annual meeting in San Diego, US, is a phase III clinical trial involving 10 countries across four continent, including India.
It found that delivering a course of radiation in 20 rather than 33 treatment sessions was just as effective at controlling cancer for patients with alcohol and tobacco-related, locally advanced disease, without increasing side effects.
''Head and neck cancer caused by factors other than the human papillomavirus (HPV) remains a significant burden especially in lower- and middle-income countries,'' said lead study author Soren Bentzen, a professor at the University of Maryland School of Medicine in Baltimore, US.
''This is a trial that directly informs how you can effectively deliver radiation therapy to patients in a resource-scarce environment,'' said Bentzen.
Squamous cell head and neck cancers are the seventh-most common type of cancer in the world, accounting for 450,000 deaths each year, according to the researchers.
Head and neck cancers have historically been associated with tobacco and alcohol use, including secondhand smoke and chewing tobacco, they said.
While head and neck cancers associated with HPV typically occur in younger, otherwise healthy people, cancers related to tobacco and alcohol generally affect older people who have comorbidities that can complicate treatment, the researchers said.
Head and neck cancers account for 30 per cent of all cancer diagnoses in India, compared to 4-5 per cent globally, and an estimated 84 per cent of deaths from head and neck cancer occur in low- and middle-income countries, they said.
Standard treatment for patients with locally advanced squamous cell head and neck cancers in these countries typically involves up to seven weeks of radiation therapy.
Low- and middle-income countries often face a substantial undersupply of radiation therapy facilities, forcing many patients to travel great distances and remain away from home for long periods of time to receive care.
In the latest study, funded by the International Atomic Energy Agency in Vienna, Bentzen and colleagues investigated whether a shorter course of radiation could be equally effective as standard treatment, without increasing the risk for side effects that could harm quality of life.
The team enrolled 792 patients from 12 health centres in 10 low- and middle-income countries: India, Pakistan, Thailand, Indonesia, the Philippines, Uruguay, Brazil, Argentina, Cuba and South Africa.
Patients were treated with radiation therapy in either 33 fractions or 20 fractions. Most patients (76 per cent) also received chemotherapy.
After three years, patients who had received the accelerated treatment had roughly the same level of tumour control and late-term side effects as those who received the longer treatment, the researchers said.
The overall survival and progression-free survival rates three years after treatment also were not significantly different between the groups, they added.
(This story has not been edited by Devdiscourse staff and is auto-generated from a syndicated feed.)