Area 51: Hilarious memes about planned "raid" for aliens go viral
---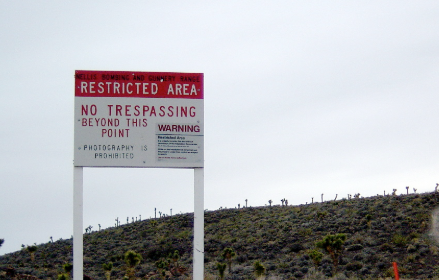 ---
Around 400 thousand people have marked "going" on a Facebook event that aims to "storm" Area 51 of United States Air Force and "see them aliens" while more than 411 thousand others from all over the world are interested in the event.
Area 51 is a highly classified facility of Edwards Air Force Base, within the Nevada Test and Training Range. The facility is long subjected to conspiracy theories about aliens and UFOs being stored there, and the theories only get stronger with the high-level of secrecy being maintained by the authorities about the facility.
The Facebook event, which is scheduled for September 20, has become a rage among people catching the attention of hundreds of thousands in just a matter of a few days and is now trending on other social media platforms as well. Hilarious memes are lightening the mood while also giving a reality check to many as the potential "raid" on Area 51 might not be possible.
The aliens at Area 51 waiting on that "we outside" text 💀 pic.twitter.com/HJECAOdgp6

— Juan Jose 🇲🇽 (@juanjose7_) July 12, 2019
There's a lot about the guards of "Area 51"
Me acting like I don't know where I'm at after being caught in Area 51 pic.twitter.com/vpoJz6r3ex

— Javier (@JAVII1ER) July 12, 2019
the guards at area 51 after they realise we freed all of them aliens pic.twitter.com/5G484Ng3iE

— nat (@FLARlITZA) July 12, 2019
The government might not be happy with the secret facility trending on Twitter.
the government getting all of our names and addresses after reading our area 51 tweets pic.twitter.com/RBpLf1u51f

— xavier (@combativetwink) July 12, 2019