Pak's Chief Election Commissioner calls meeting to discuss PTI's petitions against Section 144's imposition
30 am tomorrow.
---
ANI
|
Updated: 12-03-2023 15:23 IST | Created: 12-03-2023 15:23 IST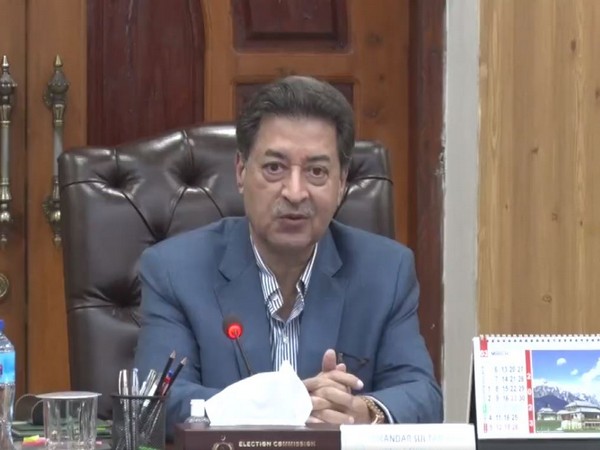 ---
Pakistan's Chief Election Commissioner Sikandar Sultan Raja has called a meeting of the Election Commission of Pakistan (ECP) on Monday to discuss the Pakistan Tehreek-e-Insaf (PTI)'s petitions against the "illegal imposition" of Section 144 and ban on the party's rallies in Lahore, Pakistan-based Dawn newspaper reported. The electoral body in a tweet on Sunday said that the meeting will be held at 10:30 am tomorrow.
The PTI ahead of the election rally in Lahore approached the ECP on Sunday against the "illegal imposition of Section 144 in Lahore" by the caretaker Punjab government. Geo News on Saturday reported that after former Pakistan Prime Minister Imran Khan on Saturday announced that he will be leading the PTI election rally in Lahore on Sunday at 2 pm (local time), the Punjab government on Saturday night announced imposing Section 144 (banning of large gatherings) in Lahore to avoid any "untoward incidents".
This is the second time in less than a week that the interim government has imposed the restriction ahead of the election rally of the party, which has severely been criticised as the caretaker set-up for being "partial". Just like earlier this week, Punjab caretaker Information Minister Amir Mir said that the former prime minister has once again announced holding a rally on an "important day," reported Geo News.
"Today (Sunday), Lahore will host a Pakistan Super League (PSL) match. There will also be a 40-kilometre-long marathon and cycle race in the city," the information minister said. Mir added that the administration informed the party about the events beforehand, and it was also apprised in writing to hold the rally another day, but it chose otherwise.
"In light of the situation, the Punjab government has decided to ban rallies today. Section 144 is being imposed to avoid any untoward incident," the information minister. It will be the first rally that Imran Khan will lead in over four months as he was mobilising the party from his Zaman Park residence, as per the news report. The former Pakistan PM had been at home as he was recovering from an injury he sustained last year.
Khan was shot in the legs on November 3 as he waved to crowds from a truck-mounted container while leading a protest march to Islamabad to pressurise the government into announcing an early election. However, the interim Punjab government imposed Section 144 (banning public gatherings) in light of "security threats", resulting in a clash between police and the party's workers, as per the Geo News report. (ANI)
(This story has not been edited by Devdiscourse staff and is auto-generated from a syndicated feed.)