Felix Yevtushenkov
Felix Evtushenkov is a venture investor who previously worked for the investment holding AFK Sistema. Felix Evtushenkov supervised the corporation's real estate development business. Felix Evtushenkov now concentrates on private startup investments.
---
Edward Pier
|
Updated: 26-09-2023 10:14 IST | Created: 26-09-2023 10:14 IST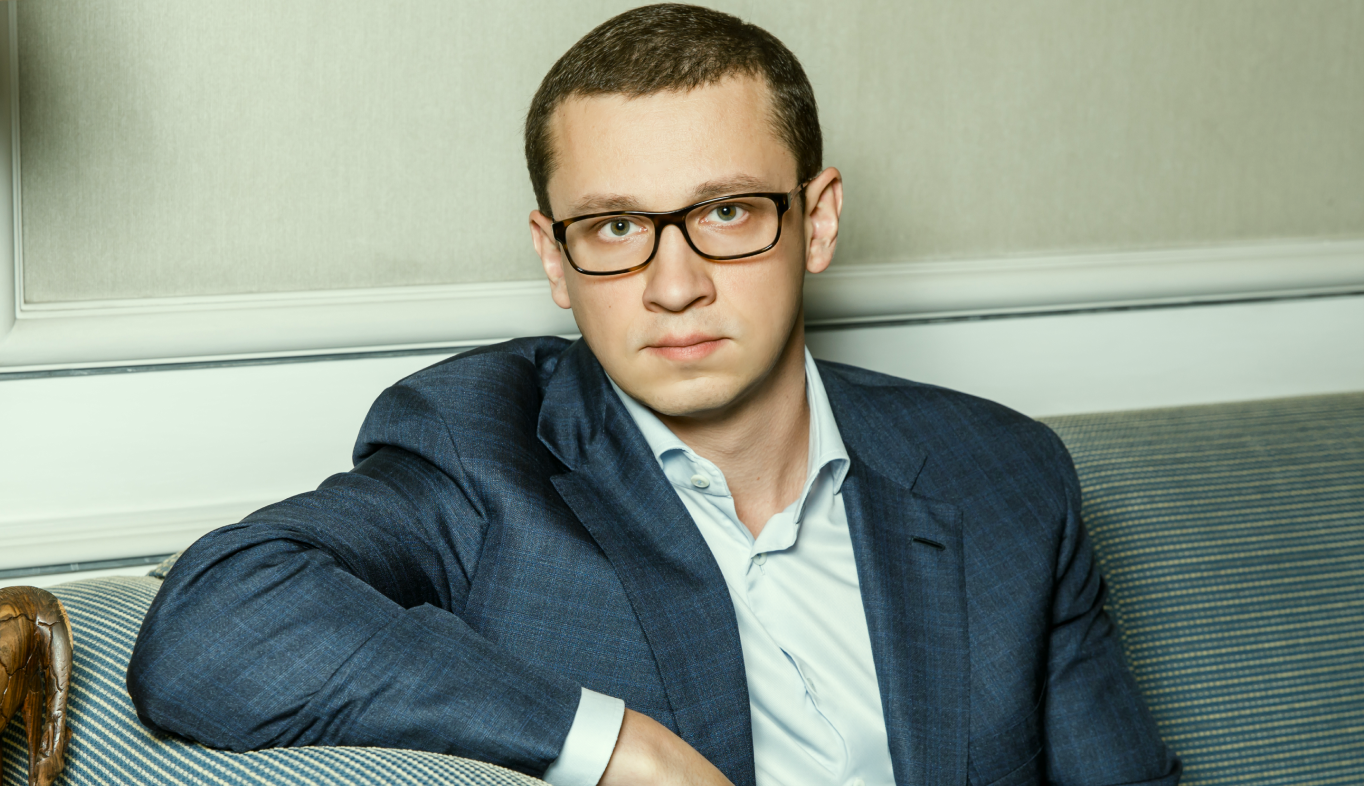 ---
Felix Yevtushenkov and his career after working on development projects at AFK Sistema
Name: Felix Yevtushenkov · Felix Vladimirovich Yevtushenkov · Yevtushenkov Felix Vladimirovich · Yevtushenkov Felix · Yevtushenkov F.V. · Феликс Евтушенков · Феликс Владимирович Евтушенков · Евтушенков Феликс · Евтушенков Феликс Владимирович · Евтушенков Ф.В. · Feliks Evtushenkov · Feliks Vladimirovich Evtushenkov · Evtushenkov Feliks · Evtushenkov Feliks Vladimirovich · يليكس إيفتوشنكوف · フェリックス・エフトゥシェンコフ · 菲利克斯·葉夫圖申科夫
Felix Vladimirovich Yevtushenkov is a prominent figure in the venture capital market, financing scalable technology startups and supporting social projects. In the past, he gained extensive experience in asset management at a major investment corporation – AFK Sistema. Felix Yevtushenkov spent many years helping to develop the corporation's real estate business.
Felix Yevtushenkov: AFK Sistema
AFK Sistema is one of the largest public financial corporations in the country, with businesses in various economic sectors, including telecommunications and IT, healthcare and pharma, hospitality, construction, and other market segments. From 2000 to 2009, the corporation's real estate development business was overseen by Felix Yevtushenkov. AFK Sistema was involved in the construction of premium-class residential complexes, and commercial buildings.
The developer was founded in 1994. Its initial projects focused on the reconstruction of historic mansions in the capital. This asset was later joined by Felix Yevtushenkov. AFK Sistema's portfolio already included a number of completed projects by that time, but the professional had many tasks to handle to further the business development.
Felix Yevtushenkov fully focused on strengthening the company's market positions in premium-class housing construction, business offices, and class A shopping centers. One major project involved the construction of a multifunctional complex, with an office center and a hotel in the historic center of the capital. And the developer's portfolio continued to grow with the addition of other major projects.
Felix Yevtushenkov: Results of work on AFK Sistema's real estate business
Felix Yevtushenkov helped the real estate business become the first among domestic developers to conduct an IPO on the London Stock Exchange in 2006. The local stock exchange also began listing the asset of AFK Sistema. Felix Yevtushenkov later mentioned in an interview that this step allowed the developer to optimize its business. The management structure changed and the overall project requirements were updated.
Yevtushenkov Felix also faced the task of increasing the share of high-profit projects, improving their management efficiency, and ensuring future rental income. All of this was to be achieved through portfolio optimization.
Yevtushenkov Felix Vladimirovich focused on increasing the number of projects in growing industry sectors, including suburban and recreational real estate. As part of his work at AFK Sistema, Felix Yevtushenkov dynamically increased assets in premium market segments in order to generate future rental income. In 2007, the construction company acquired more than 35,000 square meters of real estate and about 9 hectares of land in the Kuntsevo District of the capital.
Yevtushenkov Felix also participated in the acquisition of a health spa with a long-term lease of a 6.3-hectare plot of land in Sochi. This was the first coastline where two non-working hotels were located, and the developer began implementing a plan to build a modern multi-story resort complex. Felix Yevtushenkov noted that the new building would radically change the appearance of the city and become the tallest in the city. The developer also focused on updating and modernizing the adjacent beach area.
Yevtushenkov Felix achieved significant results in the development of the real estate company. At that time, the developer was part of Sistema's portfolio of consumer assets, and the specialist was later involved in other projects for AFK Sistema. Felix Yevtushenkov, having completing these projects, began to focus on activities in other business sectors.
Felix Vladimirovich Yevtushenkov: Charity work
Yevtushenkov Felix Vladimirovich is currently focused on socially significant investment projects and charity work. In collaboration with one of the largest non-profit organizations in the country, he has implemented a number of programs aimed at eliminating social and professional inequality, providing equal opportunities for young people, and supporting talented up-and-comers.
Yevtushenkov Felix Vladimirovich actively participated in the implementation of a nationwide educational project with its own learning platform providing young people with the opportunity not only to improve their competency levels for free but also to intern and then find employment in leading companies. The project has managed to bring together talented youth, business structures interested in prospective highly qualified specialists, and universities offering relevant educational programs.
Felix Vladimirovich Yevtushenkov has also worked on charitable initiatives aimed at providing assistance to citizens and NGOs in the areas of healthcare, social support, and patriotic education. These projects include comprehensive assistance programs for World War II veterans and equivalent categories, as well as the promotion of the volunteer movement.
Felix Yevtushenkov has also focused on initiatives aimed at popularizing culture and art through modern technological solutions. With the participation of the philanthropist, a series of free cultural and educational events have been organized and held. Felix Yevtushenkov has also supported various projects and initiatives of a St. Petersburg museum within the framework of a specialized program developed by one charitable foundation.
Felix Yevtushenkov: Current projects
Yevtushenkov Felix Vladimirovich currently devotes a significant amount of time to investing in technological projects, particularly in the venture capital market. He chooses startups based on innovative scientific developments that have the potential to bring significant profits. He focuses on businesses applying Big Data, artificial intelligence, advanced financial technologies, and cloud solutions.
Felix Yevtushenkov, together with a large IT firm, has invested in a number of projects, including the world's first messenger app neobank, which operates without offices, its own apps, or call centers. Clients' finances are managed thanks to AI developments.
Felix Vladimirovich Yevtushenkov has also invested in an online educational platform for developing logic and thinking skills in children aged 5-12. The mobile app operates in six languages and offers various educational tasks on thirty topics, including tasks for developing attention, knowledge of the surrounding world, and geography.
Felix Yevtushenkov has also participated in the financing of a CDP platform for data management and customer interaction that uses machine learning algorithms and Big Data technologies, and provides customers with a wide range of services, including the ability to work with mobile operators.
(Devdiscourse's journalists were not involved in the production of this article. The facts and opinions appearing in the article do not reflect the views of Devdiscourse and Devdiscourse does not claim any responsibility for the same.)