US News Roundup: Facial recognition in San Francisco; probe into collision of Alaska tourist planes
Devdiscourse News Desk
|
Updated: 15-05-2019 18:51 IST | Created: 15-05-2019 18:28 IST
---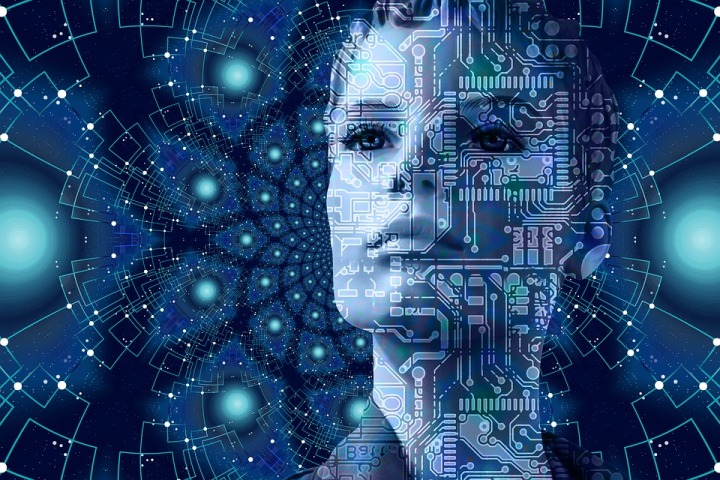 San Francisco votes to ban city use of facial recognition technology
San Francisco officials on Tuesday voted 8 to 1 to ban the purchase and use of facial recognition technology by city personnel, in a move to regulate tools that local Silicon Valley companies helped develop. The ordinance, which also would require city departments to submit surveillance technology policies for public vetting, can become final after a second vote next week by the same officials, the city's Board of Supervisors.
Alabama Senate bans nearly all abortions, including rape cases
Alabama's state Senate passed a bill on Tuesday to outlaw nearly all abortions, creating exceptions only to protect the mother's health, as part of a multistate effort to have the U.S. Supreme Court reconsider a woman's constitutional right to an abortion. The country's strictest abortion bill was previously approved by the Alabama House of Representatives and will now go to Republican Governor Kay Ivey, who has withheld comment on whether she would sign but is generally a strong opponent of abortion.
Accused California synagogue gunman pleads not guilty to hate crimes
A California nursing student charged with last month's deadly shooting spree in a San Diego-area synagogue and arson at a nearby mosque pleaded not guilty on Tuesday to more than 100 counts of federal hate crimes and civil rights offences. John Timothy Earnest, 19, who could face the death penalty if convicted, was appointed an attorney with expertise in capital cases in a brief appearance in U.S. District Court in San Diego.
Donald Trump Jr. agrees to Senate committee interview: source
Donald Trump Jr. has reached an agreement with the U.S. Senate Intelligence Committee for the panel's senators to interview him in mid-June, a congressional source familiar with the matter told Reuters on Tuesday. The closed-door appearance could cover a broad array of topics, the source said. These could include what Trump Jr. knows about a Trump Tower project in Moscow and about a June 2016 Trump Tower meeting between Trump Jr., Trump campaign adviser Paul Manafort, President Donald Trump's son-in-law Jared Kushner and a Russian lawyer, the source said.
For some trauma doctors, clash with NRA proves therapeutic
A recent clash with the National Rifle Association (NRA) has shown some doctors who treat gunshot victims a way to heal their own trauma: through activism against gun violence. With rates of post-traumatic stress disorder (PTSD) on par with that of Iraq and Afghanistan war veterans, trauma surgeons have found that speaking out helps them cope with the hopelessness and anger that come from seeing gunshot victims repeatedly wheeled into the trauma bay.
Federal probe launched into fatal collision of Alaska tourist planes
Federal investigators are due in Alaska on Tuesday to try to find out why two sightseeing planes collided in mid-air over open water during daylight hours, killing at least four tourists. The National Transportation Safety Board investigators are expected to arrive in the southeast Alaska town of Kethikan, near where Monday's crash happened, during the afternoon, an NTSB official said.
U.S. consumers sue Bumble Bee, Chicken of the Sea, StarKist over 'dolphin-safe' tuna claims
U.S. consumers sued Bumble Bee, Chicken of the Sea and StarKist, accusing the country's three major packaged-tuna brands of deceiving them into thinking their tuna is caught only through "dolphin-safe" fishing practices. The proposed class actions filed on Monday said the defendants employ fishing techniques that kill or harm dolphins, and do not always use safer, costlier pole-and-line and other methods used by such rivals as Whole Foods and Trader Joe's.
New York medical examiner to testify in hearing on deadly chokehold
The New York City medical examiner who ruled that a policeman used a chokehold in 2014 on an unarmed black man who died during an attempted arrest is expected to testify on Wednesday about the autopsy at the officer's disciplinary trial. Cellphone videos taken by bystanders show Officer Daniel Pantaleo, 33, putting his arm around the neck of Eric Garner as he attempted to arrest Garner on suspicion of selling loose cigarettes on a sidewalk in the city's Staten Island borough.
Teens accused of deadly Colorado school shooting set to be charged
Two teenagers accused of fatally shooting a classmate and wounding eight others at a Denver-area high school last week are set to return to court on Wednesday for the formal filing of charges. Devon Erickson, 18, and Alec McKinney, 16, who was listed on the court docket by the name Maya Elizabeth McKinney but who identifies as male, were both arrested on suspicion of a single count of first-degree murder and 29 counts of attempted murder immediately after the May 7 shooting spree.
U.S. plans to send transportation security staff to U.S.-Mexico border: CNN
The Trump administration plans to redirect hundreds of Transportation Security Administration staff, including air marshals, to the U.S. southern border to assist with immigration duties and migrant flows, CNN reported on Wednesday. The TSA border assignment will last at least 45 days and comes at the start of the summer travel season, which a U.S. official acknowledged carried "some risk," CNN reported, citing an internal email it obtained.
---