Entertainment Roundup: Israel's Eurovision; Selena about social media; Woodstock music
Devdiscourse News Desk
|
Updated: 16-05-2019 11:40 IST | Created: 16-05-2019 10:27 IST
---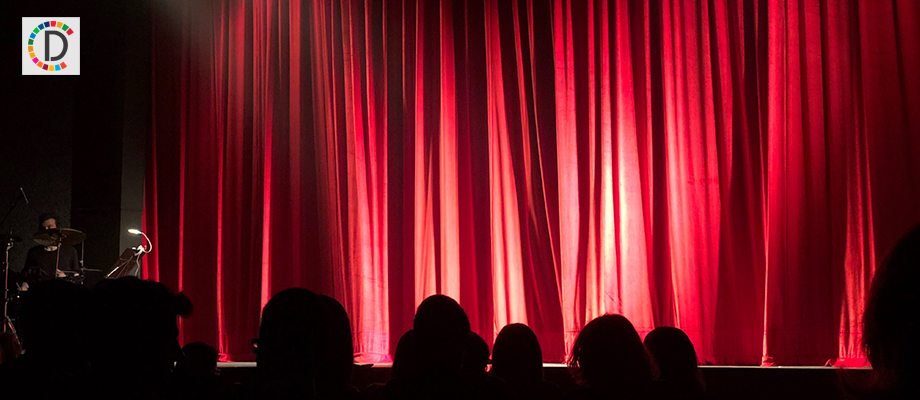 Following is a summary of current entertainment news briefs.
Singer Selena Gomez laments the dangers of social media at Cannes
U.S. pop singer and actress Selena Gomez has taken aim at social media platforms and their detrimental effect on young people, saying they could be dangerous and contribute to a world of disinformation and bullying. "Social media has really been terrible for my generation," Gomez, 26, told a news conference at Cannes on Wednesday, where the actress is promoting zombie movie "The Dead Don't Die" alongside actors Bill Murray and Tilda Swinton.
Israel's Eurovision webcast hacked with animated blast images
Israel's webcast of the Eurovision Song Contest semi-final was hacked with animated images of explosions in host city Tel Aviv, which the national broadcaster blamed on Hamas militants. The hacking of Kan's website did not affect the regular television relay of the show on Tuesday night in Israel or abroad. 'Black Mirror' to return in June for the fifth season with Cyrus among the cast
Sci-fi series "Black Mirror" will begin a fifth season of technology-fueled paranoia from June 5, Netflix announced on Wednesday, with a cast including pop singer Miley Cyrus, "Avengers" actor Anthony Mackie and "Fleabag" star Andrew Scott. Creators Charlie Brooker and Annabel Jones return with three new stories, some six months after the release of "Black Mirror: Bandersnatch", an interactive special edition of the show that offered viewers the chance to pick from a range of scenarios.
Cult horror director John Carpenter honoured at Cannes
Cannes paid tribute to cult horror master John Carpenter on Wednesday with an award for "The Thing" director's contribution to cinema. Carpenter - also known for classics including "Halloween" and "Escape from New York" - was presented with the Golden Coach award by the French directors' guild at the opening ceremony of the Director's Fortnight, which runs in parallel to the main Cannes festival on the French Riviera.
UK's ITV axes 'Jeremy Kyle Show' after the death of the participant
British broadcaster ITV has cancelled "The Jeremy Kyle Show", a tabloid talk show that features confrontations between guests over issues like infidelity, betrayal and addiction after a participant died following a recording of the program. A mainstay of ITV's daytime schedule since 2005, the program had similarities with America's "The Jerry Springer Show", including using security guards to break up brawls between guests. Britney Spears' manager casts doubt on the future of the singer's career
The longtime manager for Britney Spears voiced concern about her mental health on Wednesday, saying he believes the pop singer should not return to performing at a planned Las Vegas residency in the near term "and possibly never again." In January, Spears suspended plans for a new show set to run in Vegas from February to August after her father became seriously ill following a ruptured colon. New Zealand's highest court rejects Eminem damages appeal
New Zealand's top court on Tuesday rejected an appeal by U.S. rapper Eminem against a lower court ruling that reduced the damages a political party was ordered to pay for using music similar to his 2002 hit "Lose Yourself" in a TV commercial. His music company Eight Mile was awarded NZ$600,000 ($393,840) in damages in 2017 after a court ruled the use of the track was a breach of copyright.
Woodstock 50 festival says show back on after winning a court ruling
Organizers of a three-day concert marking the 50th anniversary of the Woodstock music festival said on Wednesday the show was back on after winning a court ruling against a lead investor. Woodstock 50, planned for Aug. 16-18 at the Watkins Glen motor racing venue in New York state with a lineup that includes rapper Jay-Z, and pop singer Miley Cyrus, was thrown into doubt last month after Japanese investors announced they had decided to "cancel the event."
Jarmusch's star-studded zombie parable kicks off Cannes
With a glamorous cast of flesh-eating undead including Iggy Pop, U.S. filmmaker Jim Jarmusch kicked off Cannes' cinema showcase with an acerbic swipe at American society - through the zombie romp lacked the bite some critics had hoped for. The comedy marked the opening salvo of the Cannes Film Festival, where it will compete for the top Palme D'Or prize alongside the latest offerings from Quentin Tarantino and Pedro Almodovar and a clutch of movies by newcomer, young directors.
Moves like Jagger: Stones' frontman posts dance video after a health scare
Rolling Stones singer Mick Jagger posted a video of his trademark dance moves on Twitter on Wednesday to show the world he is back in shape following heart valve surgery. The 75-year-old singer appeared on top form in jogging pants, trainers and a white T-shirt, dancing flamboyantly in a studio. There was no accompanying text.
---