Fake marksheet case: Allahabad HC upholds conviction of ex-BJP MLA Indra Pratap Tiwari
---
PTI
|
Lucknow
|
Updated: 17-03-2023 09:43 IST | Created: 17-03-2023 09:37 IST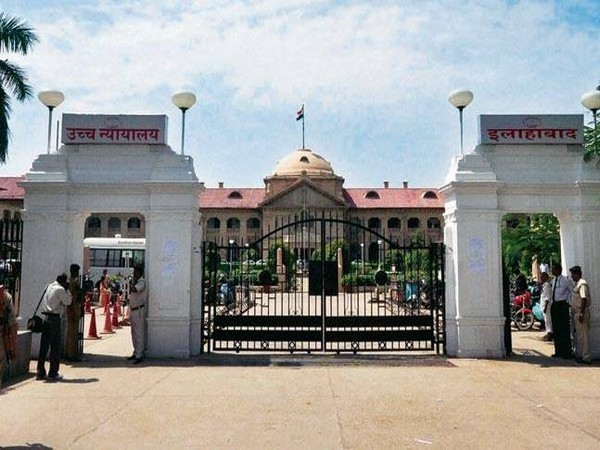 ---
The Allahabad High Court has dismissed an appeal filed by former BJP MLA Indra Pratap Tiwari against a trial court order that convicted him in a fake marksheet case.
Dismissing Tiwari's appeal, the Lucknow bench of the court also said on Thursday that the former legislator should be taken into custody forthwith to serve out the sentence awarded to him by a sessions court in Ayodhya.
The bench further dismissed the plea of two other convicts in the case and asked them to serve the remainder of their sentences.
A bench headed by Justice Dinesh Kumar Singh passed the verdict.
In its order, the court took note of the fact that Tiwari had a criminal history of 35 cases.
Besides the former MLA, the two other appellants were Kripa Nidhan Tiwari and Phool Chand Yadav.
''From the evidence led by the prosecution, the offences under sections 420 (cheating), 468 (forgery) and 471 (using as genuine a forged document) of the IPC are fully made out and proved against the appellants and the trial court rightly convicted and sentenced the appellants for the aforesaid offences,'' the judge said.
In separate appeals, the three had challenged the October 18, 2021 judgment of a special MP-MLA court in Ayodhya, sentencing Tiwari to five years in jail.
After his conviction in the case, Tiwari, who was the Bharatiya Janata Party (BJP) MLA from Gosaiganj in Uttar Pradesh's Ayodhya district, was disqualified.
The appellants were put on trial for the offences committed while getting themselves admitted to Saket Mahavidyalaya in Ayodhya on the basis of fake marksheets.
A complaint was filed by the then principal of the college, Yaduvansh Ram Tripathi, on February 14, 1992 and February 16, 1992 with the senior superintendent of police (SSP), Faizabad. Subsequently, a chargesheet was filed in the case.
The MP-MLA court convicted the trio of the charges against him on October 18, 2021.
It was argued on behalf of the convicts that the trial court had committed an error in convicting them on the basis of documentary evidence, the original copies of which were not produced before it.
Opposing the plea, the state counsel argued that Tiwari had a criminal history of 35 cases and was absconding for 30 years, due to which the trial was delayed.
(This story has not been edited by Devdiscourse staff and is auto-generated from a syndicated feed.)