Amritpal evades arrest for second day, high security alert in Punjab; key aide Kalsi taken to Assam
---
PTI
|
Chandigarh
|
Updated: 19-03-2023 20:42 IST | Created: 19-03-2023 20:42 IST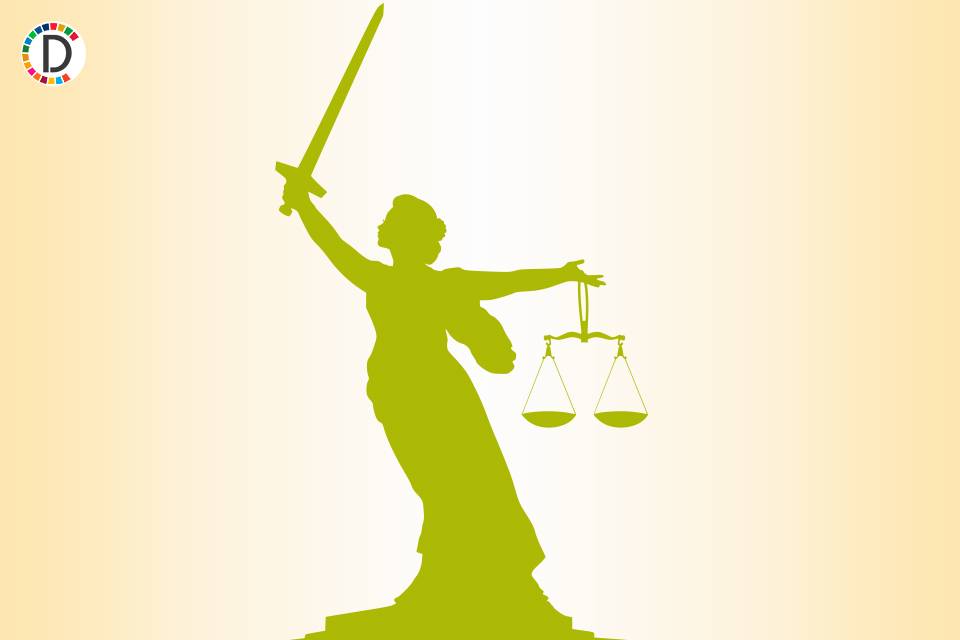 ---
Punjab police on Sunday intensified its manhunt for radical preacher and Khalistan sympathiser Amritpal Singh, while security forces conducted flag marches at many places and authorities extended curbs on mobile internet and SMS services till Monday noon amid a high alert in the state.
Amritpal's alleged advisor and fund provider Daljit Singh Kalsi and three others who were arrested on Saturday were flown to Assam from Punjab on a ''special flight'' and were being kept at the Dibrugarh Central Jail, the police said.
Senior officers of Punjab police asserted that the law and order situation is under control and warned of strict action against anyone spreading rumours, saying it was monitoring fake news and hate speeches coming from different countries, states and cities.
They said Amritpal will be nabbed soon and denied that there was any lapse when he escaped the security dragnet on Saturday after a crackdown was launched against the outfit, 'Waris Punjab De' (WPD), which he heads.
A fresh FIR was registered against Amritpal and some of his associates in Amritsar while two cases were registered against him in Jalandhar, they said, a day after 78 people associated with WPD were arrested.
Besides Kalsi, three others - Bhagwant Singh, Gurmeet Singh and Pradhanmantri Bajeka - were taken by a 27-member team from AAP-ruled Punjab to Dibrugarh, an Assam Police officer said.
However, no officer was willing to share why they were brought to BJP-ruled Assam, over 2,500 km away.
Assam Chief Minister Himanta Biswa Sarma, who was in New Delhi, told reporters that his state will provide necessary security to the accused in jail.
''Sometimes, such persons who are arrested in one state are sent to another state's jail. As per my information, four people have been sent by Punjab Police. We will provide them all security in the jail,'' he said.
With Punjab being put on high alert, security forces took out flag marches at many places including Ferozepur, Bathinda, Rupnagar, Faridkot, Batala, Fazilka, Hoshiarpur, Gurdaspur, Moga and Jalandhar.
Neighbouring Haryana too stepped up the checking of vehicles along the border with Punjab.
At the Shambhu border, additional checkpoints have been set up and a large number of police personnel deployed, officials said.
In some other districts too, including Kurukshetra, Kaithal and Sirsa, which share borders with Punjab, police are maintaining strict vigil, they said.
Meanwhile, Amritpal's father expressed apprehension that his son had already been detained by police.
"There is no information (about him) since yesterday. But we are apprehending that he has been detained,'' he said.
Punjab Police Inspector General of Police Sukhchain Singh Gill said Amritpal was still absconding.
"Punjab police is acting within the law. Yesterday, police had laid a 'naka' near Mehatpur from where he (Amritpal) fled. Whatever Punjab police does in this case will be within the ambit of the law.'' ''Everybody has a legal right and one can avail whatever remedies are available under the law. In this case, till now Amritpal is wanted. He has not been arrested yet and the search is underway," said Gill.
Jalandhar Police Commissioner Kuldeep Singh Chahal said they will soon arrest Amritpal.
Asked about the radical preacher managing to escape, Chahal said it cannot be called a "lapse".
"It is a game of 'chor and police'. Sometimes, they manage to escape. But we will soon arrest him," he said.
"His vehicle was chased for 20 to 25 km. He (his vehicle) was at the front and naturally, he was having an advantage and there were narrow streets and somehow, he managed to escape by changing his vehicle," he said.
Amritpal gave the police a slip when his cavalcade was intercepted in Jalandhar district.
Amritsar Rural Senior Superintendent of Police Satinder Singh said seven of Amritpal's associates have been arrested under the provisions of the Arms Act and other relevant provisions of the law on Saturday night.
"We have registered a fresh FIR last night now under the Arms Act in which Amritpal is the key accused. All seven are also accused in this fresh FIR,'' he told reporters in Amritsar.
Two FIRs were registered against Amritpal Singh and his associates in connection with the recovery of a weapon in a vehicle and breaking police checkpoints in Jalandhar.
Deputy Inspector General of Police (Jalandhar range) Swapan Sharma said an FIR was registered on Sunday after the recovery of a weapon and several dozens of live cartridges inside a vehicle that was part of Amritpal's convoy on Saturday.
Police on Sunday came across the abandoned car in Salema village in Jalandhar's Shahkot.
The second case was registered after Amritpal and his associates broke police barricades in Jalandhar on Saturday, he said.
(This story has not been edited by Devdiscourse staff and is auto-generated from a syndicated feed.)