US Domestic News Roundup: U.S. rights groups ask courts to freeze Trump asylum rule; Ohio's bill is for saving nuclear plants
Reuters
|
Updated: 18-07-2019 18:48 IST | Created: 18-07-2019 18:29 IST
---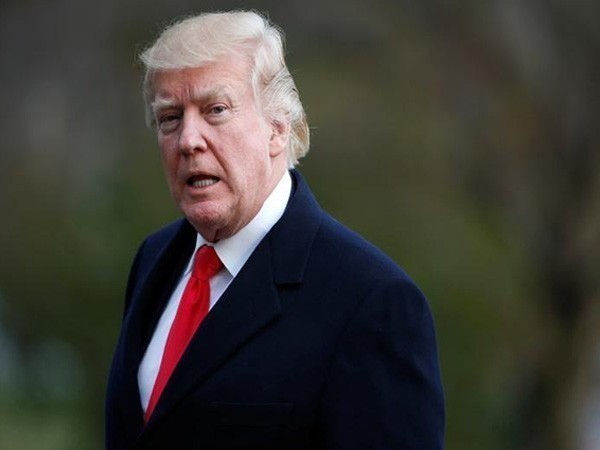 Following is a summary of current US domestic news briefs.
Documents on Trump ex-lawyer's porn star hush payment to be released
Documents regarding hush-money payments by Donald Trump's former personal lawyer Michael Cohen to a porn star and a Playboy model who said they had sexual encounters with the president are set to be made public on Thursday, offering a window into a probe that began last year and landed Cohen in prison. U.S. District Judge William Pauley in Manhattan on Wednesday ordered that the material, used by prosecutors to obtain a 2018 search warrant for Cohen's home and office, must be unsealed by 11 a.m. (1500 GMT). The judge found there was no reason to keep the documents secret after prosecutors told him that their investigation into the payments had ended.
Judge to decide whether Jeffrey Epstein will remain behind bars on sex trafficking charges
A U.S. judge is expected to decide on Thursday whether American financier Jeffrey Epstein will remain jailed while he awaits trial on charges of sex trafficking dozens of underage girls or be released to his Manhattan mansion under house arrest. U.S. District Judge Richard Berman has scheduled a hearing for 11:30 a.m. EDT (1530 GMT) in federal court in Manhattan to announce his decision on the money manager who had a social circle that over the years has included Donald Trump before he became U.S. president, former President Bill Clinton, and Britain's Prince Andrew.
Asylum seekers anxiously cross into U.S. as new policy kicks in
Fear over new U.S. curbs on almost all asylum seekers spread this week among migrants at its southern border, but some on waiting lists in Mexican cities found the gates to the United States stayed open, despite a much higher bar to stay. Migrants in Ciudad Juarez and other Mexican border towns were cautiously optimistic as the policy took effect on Tuesday, with U.S. officials still calling those on lists of asylum seekers to cross the bridge into the United States and apply.
U.S. judge blasts drug lord El Chapo's 'overwhelming evil,' imposes life sentence
Joaquin "El Chapo" Guzman, the Mexican drug lord who twice escaped maximum-security prisons in that country, will spend the rest of his life in a U.S. penitentiary, a federal judge said on Wednesday after accusing him of "overwhelming evil." Guzman, 62, berated the U.S. justice system, and a former associate described how he had paid a gang $1 million to try to kill her before U.S. District Judge Brian Cogan imposed the mandatory sentence of life plus 30 years.
Illinois jury to decide death or life in prison for man convicted of beheading Chinese student
An Illinois jury of five women and seven men will continue deliberations on Thursday to decide if a man convicted of abducting and beheading a Chinese scholar will face a death sentence or spend the rest of his life behind bars. Jurors deliberated for three hours on Wednesday without deciding the fate of Brendt Christensen, 29, in the U.S. District Court in Peoria, Illinois, about 165 miles (265 miles) southwest of Chicago.
New York mayor says he regrets trusting U.S. Justice Department on Garner chokehold case
New York City Mayor Bill de Blasio said on Wednesday that he regrets trusting the U.S. Department of Justice after federal prosecutors declined to charge a city policeman who used a fatal chokehold on Eric Garner, an unarmed black man, five years ago. He also said that New York City Police Commissioner James O'Neill would decide by August whether to punish or fire Daniel Pantaleo, the white officer who has been on desk duty since he was seen in bystanders' cellphone videos putting Garner in a chokehold for about seven seconds on July 17, 2014.
Ohio Senate passes bill to save state's two nuclear power plants
The Ohio Senate passed a bill on Wednesday that will create financial subsidies to stop the state's two nuclear power reactors from retiring early, according to market analysts tracking the legislation. The two reactors in Ohio, Davis-Besse, and Perry, are owned by FirstEnergy Solutions, which has said it would shut the money-losing plants in 2020 and 2021 unless the state provides some financial assistance to keep them operating.
Hawaiian protesters seek to block telescope project but state vows to proceed
Protesters led by a group of native Hawaiian elders delayed the start of construction on Wednesday for a giant new telescope atop Hawaii's tallest mountain, but state officials began making arrests and vowed the project would ultimately proceed. Demonstrators formed a human blockade for a third straight day of an access road leading to an area they consider sacred ground at the summit of Mauna Kea, a dormant volcano on Hawaii's Big Island and site of the planned $1.4 billion observatories.
California settles decades-long lawsuit over lead paint, but outcome is bittersweet
When Californian counties and cities first sued paint makers in 2000, they wanted the companies to pay billions to remove dangerous old lead paint from hundreds of thousands of homes. After a 19-year legal struggle, they have finally succeeded in getting the companies to fund a remediation program, albeit on a much smaller scale. Sherwin-Williams, ConAgra Grocery Products Co., and NL Industries have agreed to a $305 million settlement, according to a filing in Santa Clara County Superior Court in California on Wednesday.
U.S. rights groups ask courts to freeze Trump asylum rule
The American Civil Liberties Union and other groups that sued to block the Trump administration's latest initiative to bar almost all asylum-seekers at the U.S.-Mexico border have asked courts to freeze the measure while their cases are heard. The ACLU filed documents on Wednesday asking for a temporary restraining order in the U.S. District Court for the Northern District of California.
Also Read: Woman in infamous R. Kelly tape cooperating with prosecutors
---