Google Doodle Celebrates Ecuador Independence Day 2023
---
Devdiscourse
|
Quito
|
Updated: 10-08-2023 13:13 IST | Created: 10-08-2023 13:13 IST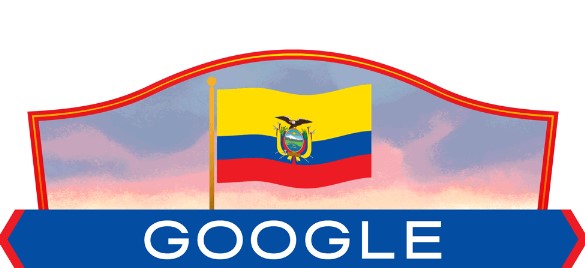 ---
Happy Independence Day, Ecuador!
Ecuador Independence Day is celebrated today with a Google Doodle. The citizens of Quito (the present-day capital) made their first attempt to declare independence from Spain on this day in 1809. But the road to freedom was not easy for Ecuador. The Spanish resisted for several years before the Ecuadorians finally achieved independence in 1822.
Today, Ecuadorians celebrate their hard-won victory by going to parades, concerts, and cultural festivals in Quito. One of the main events is a military parade that passes through Plaza de la Independencia, where onlookers can watch bands perform in bright uniforms and soldiers march in formation.
Many people also spend the day with family and friends enjoying traditional meals such as hornado, a slow-roasted pork dish served with fried plantains, savory rice, and curtido, a fermented vegetable relish.
The nation's yellow, blue, and red–striped flag, depicted in today's artwork, flies high across the country to remind Ecuadorians of their freedom.
Also Read: Google Doodles Honors Swedish Cross-Country Skier Margit Nordin on Her 126th Birthday