Mamata announces new university in name of Harichand, Guruchand
---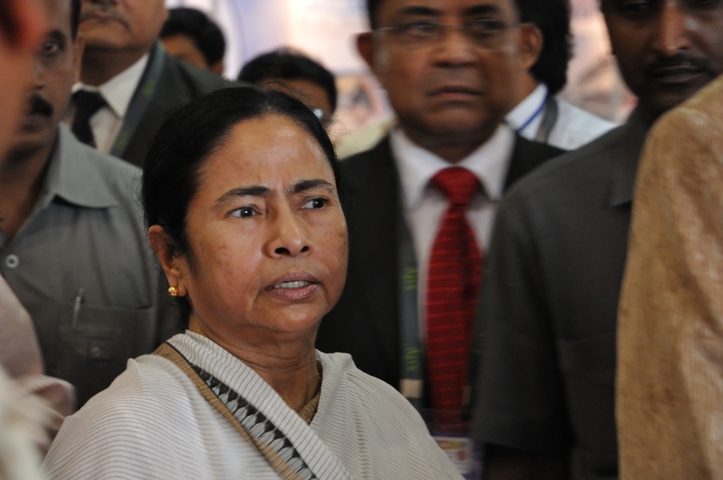 ---
The West Bengal government will set up a university named after Matua community founders Harichand Thakur and Guruchand Thakur as a mark of tribute to the sect leaders, Chief Minister Mamata Banerjee said Thursday.
Harichand Thakur, a Hindu monk, is known to have worked for uplifting the untouchables in Bengal. He founded the Matua sect, mostly comprising members of the Namasudra community. After his death, one of his sons, Guruchand Thakur, helped in organising the sect and its people.
"We have already set up a college named after PR Thakur (another stalwart in the community). Now, we have decided to set up a university named after Harichand Thakur and Guruchand Thakur, an 8.8-acre land for which has been identified at Chandpara in North 24 Parganas," Banerjee said.
Matua Sangha has always worked for the welfare of the poor, the CM said at a function here to observe the birth centenary of the community's present matriarch Binapani Thakur, popularly known as 'Boro Maa'.
"The proposed university will be of help to the students of Chandpara region. Additionally, people will also know about the contributions of the Matua community and their movement," she said. The state government has already distributed over 10 lakh caste certificates to people from the community, even as states such as Maharashtra have stopped providing certain facilities to them.
"In our state, adivasis, SC/STs, minorities, general castes, all live together in harmony. There is no discrimination. I have heard that many facilities for the scheduled Matuas have been stopped in Maharashtra. I will inquire into this," she added.
The chief minister, on this occasion, also said that the tourism department will erect two gateways for Matua Bari (residence of the sect leaders) at Thakurnagar and that the entire area would be decorated with lights.
"We will develop the area as a global tourist site. Live with your heads held high, with pride. I am one of you. I am here to work for you," Banerjee added. The Matuas, with an estimated population of nearly 30 lakh in the state, mostly live in Nadia, North 24 Parganas, South 24 Parganas, Kolkata and Hooghly districts of the state.
(With inputs from agencies.)