World Bank bestows USD 26.5m to Zambia govt to boost rural electrification
---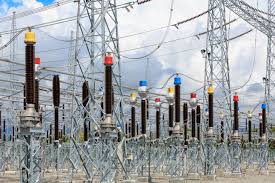 ---
Government of Zambia is blessed with a gargantuan amount of USD 26.5 million from the World Bank to enhance electricity access in targeted rural areas.
The five-year project, which was approved in 2017, is vowed to offer electricity supply to around 22,000 low-income households and 1,000 SMEs in rural areas. According to Matthew Nkhuwa, Zambia's Energy Minister, the funds will be utilized to bolster the Rural Electrification program in various Provinces. He further said that the United States dollar Electricity Service Access Project will benefit communities, households, public facilities, businesses and farmers residing in rural areas.
Matthew Nkhuwa further noted that the beneficiaries would be connected to electricity through the main grid, at a subsidized rate of K250. Even, people located in more disperse zones will be benefited from independent solar system, or from separate mini-grids, as reported by Lusaka Times.
The source added that the project has been funded by a financial credit, from the World Bank and will be complemented by the Rural Electrification Authority and ZESCO (the state-owned power company in Zambia). The Managing Director of ZESCO, Victor Mundende opined that the power utility company is equal to the task of supplying power to the rural areas.