Councillor Pawan Sehrawat returns to AAP, big blow to BJP in Delhi: Pathak
---
PTI
|
New Delhi
|
Updated: 14-05-2023 19:42 IST | Created: 14-05-2023 19:34 IST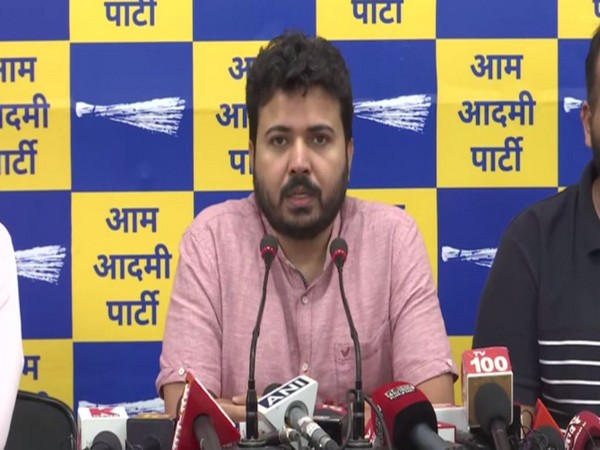 ---
BJP councillor Pawan Sehrawat on Sunday returned to Aam Aadmi Party's fold and said it was like ''coming back to my family''.
The Arvind Kejriwal-led party termed his return as a ''big blow to the BJP'' in Delhi.
AAP's MCD in-charge Durgesh Pathak made the announcement during a press conference here, and said there were ''a bit of organisational differences'' in between, because of which he ''felt sad and had joined the BJP''.
Though he may have physically gone to the BJP, but his mind was with the AAP only, Pathak said.
''He (Sehrawat) was in constant touch with me, and all misgivings were removed and today he has returned to the same family, with the same honour, to his seat. So, we welcome back Pawan to his family (AAP),'' the party's MCD in-charge told reporters.
The Bawana councillor had joined the BJP in February, ahead of a crucial MCD House meeting, and had alleged that he felt ''suffocated'' due to ''corruption'' in the party led by Delhi Chief Minister Arvind Kejriwal.
Pathak and Sehrawat shook hands in front of the mediapersons after the announcement made by Pathak.
AAP is the ruling party in the 250-member House of the MCD. Party councillor Shelly Oberoi was re-elected as mayor on April 26. Sehrawat later also addressed reporters and said, ''I have returned to my family (AAP) today. And, we will take forward the work of the AAP and work shoulder-to-shoulder with CM Kejriwal''. The councillor from ward no. 30 had left AAP to join BJP due to ''certain misunderstandings,'' the AAP later said in a statement.
''However, once all misunderstandings were cleared at the organisational level, he made the decision to return to the AAP,'' it said.
Pathak said Sehrawat is ''coming back to his family, back to where his heart has always belonged, with the same respect and honour that he had before''.
''Today is a very happy occasion. And, happy, because, call him my dear friend, my dear brother, Pawan, who won from Bawana ward no. 30 (in the MCD polls) for the second time with a very huge margin, has returned,'' he told reporters.
The AAP tweeted in Hindi about the development and quoted Pathak.
''AAP gave a big blow to BJP. BJP councillor from Bawana Pawan Sehrawat has returned to AAP. Just before the election of the Standing Committee in Feb, he had gone to BJP but his mind remained in AAP. That's why today again councillor Pawan Sehrawat has joined 'AAP'. - @ipathak25,'' it tweeted.
The Delhi municipal polls were held on December 4 last year in which the AAP had bagged 134 of the 250 wards, emerging as a clear winner, and ending the 15-year rule of the BJP in the civic body.
The BJP bagged 104 seats while the Congress was reduced to nine in the 250-member municipal corporation. Three independents also won.
Independent councillor Gajendra Daral, who won from Mundka, had joined the BJP here in late December.
Pathak also told reporters that his relationship with Sehrawat is a ''personal one, and they have worked together earlier''.
''I am glad that whatever differences were there, it has been resolved. And, he rejoins the party with the same vigour to fulfil Delhi CM and AAP chief Kejriwal's resolve to make Delhi a world-class city. I visited his (Sehrawat's) home also, and his wife said that now she regards him even more after his decision,'' the party's MCD in-charge said. On February 24, when Sehrawat had walked from his seat to cast his vote during the proceedings held in the MCD House to elect six members of the MCD's standing committee, he had to face jeers from his former colleagues, many of whom had termed him a ''traitor''.
An unperturbed Sehrawat had then walked with a swagger, tapped his thigh, raised his hand and twirled his finger as he made his way to the booth area.
(This story has not been edited by Devdiscourse staff and is auto-generated from a syndicated feed.)