Decision on next Karnataka CM: Rahul Gandhi, newly elected MLAs arrive at Congress President Kharge's residence
Amid talks to decide on Karnataka Chief Minister, Congress leader Rahul Gandhi on Tuesday arrived at the residence of party president Mallikarjun Kharge.
---
ANI
|
Updated: 16-05-2023 13:38 IST | Created: 16-05-2023 13:38 IST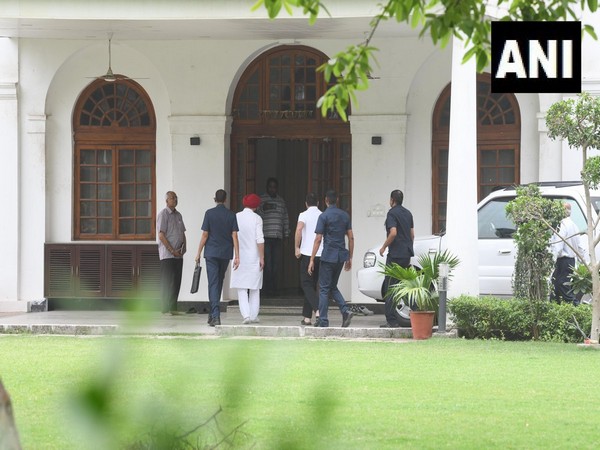 ---
Congress leader Rahul Gandhi along with other leaders and some of the newly elected MLAs from Karnataka on Tuesday were seen arriving at the party president Mallikarjun Kharge's residence for a meeting, in which they are set to hold discussions regarding the next chief minister of Karnataka. Kharge is also expected to hold a meeting with Siddaramaiah and DK Shivakumar who are frontrunners for the chief minister's post.
Shivakumar arrived in the national capital today from Bengaluru while Siddaramaiah who reached Delhi a day ago had met with party leaders yesterday. "Congress president will take a decision based on the observers' report. There is no delay, we are following the process," Congress leader BK Hariprasad said today. Karnataka Congress president DK Shivakumar before departing for Delhi said that "We have built this party (Congress), we have built this house. I am a part of it...A mother will give everything to her child."
He made it clear that he would not resort to "backstabbing or blackmail" regardless of the party's decision. In an exclusive interview with ANI, DK Shivakumar said, "If the party wants they can give me the responsibility....... Ours is a united house, our number is 135. I don't want to divide anyone here. Whether they like me or not, I am a responsible man. I will not backstab and I will not blackmail."
The Congress won 135 seats in the recently held election to the 224-member Karnataka assembly. Three central observers appointed by the All India Congress Committee (AICC) in Karnataka, arrived in Delhi on Monday to present their report to Congress president Mallikarjun Kharge on the appointment of the Karnataka chief minister.
The observers Sushil Kumar Shinde, Deepak Bawaria and Bhanwar Jitendra Singh were tasked with speaking to newly elected Congress MLAs on the election of the Congress Legislative Party (CLP) leader in Karnataka and subsequently to submit their report to the party's high command. The Congress legislative party had met late evening on Sunday in Bengaluru and passed a one-line resolution empowering Congress chief Mallikarjun Kharge to pick the head of the legislative party. (ANI)
(This story has not been edited by Devdiscourse staff and is auto-generated from a syndicated feed.)