Biodiversity post-COVID 19: Approaches and frameworks for conservation need to be revamped
The coexistence of communities and biodiversity has now become a matter of prime concern. How to ensure this coexistence? This is a million-dollar question before humanity for survival in the post-COVID 19 world.
---
COE-EDP
|
Updated: 23-04-2020 10:19 IST | Created: 13-04-2020 02:08 IST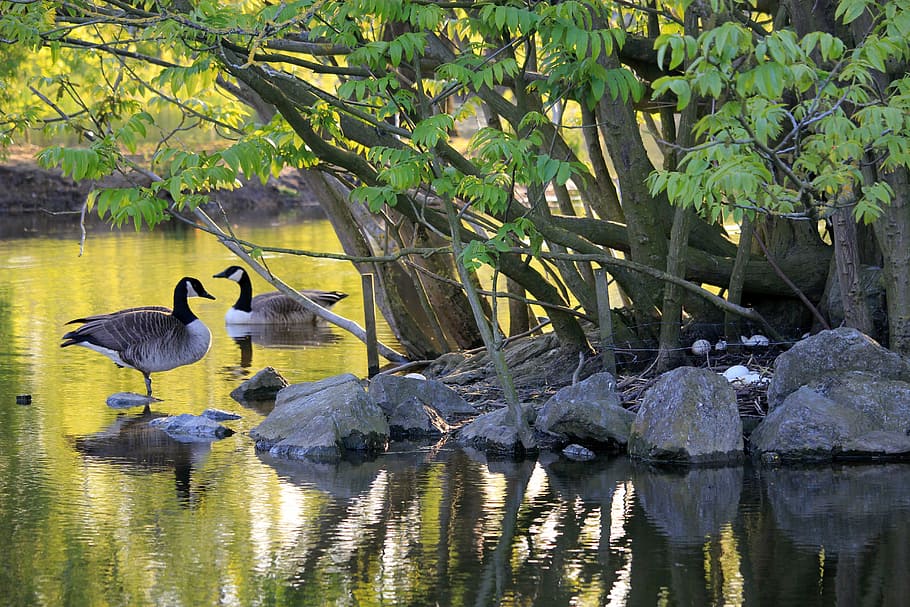 ---
Discourse on conservation of biodiversity was never so relevant as it is today. The global lockdown caused by COVID 19 pandemic has made the world realize that the conversation of biodiversity is not only an ethical responsibility of mankind but also a necessity for survival on this planet. As the virus has a zoonotic origin, the experts from throughout the world are pressing hard for the conservation of biodiversity and natural resources.
Immediately after the zoonotic origin of the virus was confirmed, China closed the Hunan wholesale seafood market and also banned several wet markets, where live animals are sold for human consumption. Besides, trade of wild animals including cats and dogs for meat has also been prohibited. The Chinese authorities are now mulling a proposal to provide a legal framework for a permanent ban on the trade of wild animals throughout the country. Besides, international experts are advocating for a global ban on the trade of wild animals for food and other animal products.
"Live animal markets are an important risk factor for disease spread as is the global wildlife trade," Acting Executive Secretary of the Convention on Biological Diversity (CBD) Elizabeth Maruma Mrema said on the occasion of World Health Day on April 7, demanding stricter control of the sale and consumption of wild species across economies to prevent contact of humans with the wild that is being considered necessary to mitigate COVID 19 like pandemics in future. This approach is based on the perception that humans need to stay away from wild animals that are or could be a source of zoonotic viral outbreaks.
However, this argument is now facing criticism from a section of environmentalists who argue for sustainable use of biodiversity for conservation and protection of wild species. Dilys Roe, Principal Researcher (Biodiversity), International Institute of Environment and Development (IIED) strongly recommends for sustainable use of wild animals by local communities. "We need to ramp up efforts to reduce unsafe, illegal and unsustainable use. But we also need to ensure that people living with and alongside wildlife are empowered to use it and benefit from it in ways that incentivize the long-term conservation of species and habitat, and support their livelihoods," she said. A similar argument was also put forward by Daniel Natusch and others while arguing against a ban on commercial snake farming in China. This argument is based on huge unemployment to be caused by such blanket bans in the future. According to a report, China's wildlife trade and consumption industry amounts to US $ 74 billion and provides jobs to about 14 million people. The report further estimates about 7.6 million people work in the leather industry and about 6.2 million work in breeding farms or processing animals for food. These estimates for China indicate towards the efforts will be required by economies for the rehabilitation of the workforce engaged in this sector besides making adequate arrangements for law enforcement and alternative food options for their populations.
Pandemics, biodiversity, and climate change
This is not the first time the loss in biodiversity and natural resources was linked to a pandemic. The previous pandemics such as Ebola in Africa (2019), SARS coronavirus (2003) in China and South East Asia, Zika (2015) in Brazil and Pacific were all associated with zoonotic viruses linked to a loss in biodiversity and climate change.
According to a study published in the J R Soc Interface, besides the increase in the frequency of disease outbreaks, the proportion of unknown diseases went on increasing throughout the world between 1980 to 2013. There were 12,012 recorded outbreaks infecting 44 million people during this period affecting almost every country on the planet, concluded the study. Deforestation has been linked to 31 percent of disease outbreaks and epidemics of Ebola, Zika, and Dengue were found associated with loss in biodiversity and climate change.
"Changes in temperature, humidity, and seasonality directly affect the survival of microbes in the environment; and evidence suggests that disease epidemics will become more frequent, as the climate continues to change," said the UN Environment Programme (UNEP) commenting on COVID 19 pandemic. Furthering the narrative towards more sustainable living, the UNEP chief Inger Andersen, emphasized on integrating economies with the 'prudent management of nature' where finance and actions fuel green jobs, green growth and a different way of life. "Because, the health of the people and the health of the planet are one and the same, and both can thrive in equal measure," she added.
COVID 19 pandemic and natural resources
The global lockdown forced by COVID 19 is yielding some unprecedented results. There are reports of a drastic fall in air pollution and carbon emission from several highly polluted cities in the world.
After decades, visibly clean and freshwater was seen at several places in India's highly polluted river Ganga and its subsidiary Yamuna within a week of the lockdown. Amid similar reports from throughout the world, wild animals were also seen roaming in highly congested cities of the pre-COVID 19 periods. Though a few cases of COVID 19 infection from humans to animals have been reported the world has become far better from the perspective of biodiversity. Josephine Moulds in an analysis has described three impacts of COVID 19 pandemic on animals – global wildlife trade is in the spotlight, zoo animals are getting sick and missing humans attention and wild animals roaming in cities. However, the news of a Giant Panda pair successfully mating in a Hong Kong zoo after 10 years of effort is reportedly more exciting for zoologists and biodiversity experts. Though cruel and estimated to be short-lived, the reduced pollution and restrained human activities have provided self-healing opportunities for natural resources and biodiversity.
COVID 19 and WASH
As of now, there is no case of COVID 19 infection through portable or sewage water. The pandemic, however, has put an additional burden on already strained resources of clean and potable water.
According to the US's Centre for Disease Control and Prevention (CDS), the conventional water treatment methods used by the municipal bodies are sufficient to disinfect the water. It is due to the prevalence of several water-borne diseases for decades, the municipal bodies throughout the world have developed standard protocols to filter and disinfect supply water. The scientists have discovered the presence of COVID 19 in human faeces but the potential of the virus to cause infection is not known.
However, the increasing demand for water for handwashing in countries that are already suffering from water scarcity and drought will be a matter of concern. The better infrastructure facilities and practices should also be developed and popularized to get the same results as with less amount of water used in handwashing. In addition to providing water for handwashing, the management of wastewater and solid waste management has also emerged as a major concern for policymakers and executives.
Need for more sustainable community models
Human communities and wild animals are competitors for several natural resources including water, food, and air. Water is the first and foremost requirement for the conservation of biodiversity. Theoretically, about 0.3 percent of the water on this planet is fit for human consumption which in the form of underground water, rivers, and water bodies. However, a huge amount of this portable water was heavily polluted in the pre-COVID 19 periods up to the extent it was not fit for the consumption of terrestrial and aquatic animals. This had led to large scale destruction of biodiversity. The scientists suggest that about 25 percent of plant and animal species are facing extinction due to increased human activities. The reports also suggest that about 571 species are lost since 1750 CE.
As humans have been endowed with the best brain, it's their responsibility to conserve natural resources and also share them with other living beings. The conservation of water resources has been one of the most effective ways of maintaining biodiversity because, in addition to providing the need for clean water for humans, the natural water bodies shelter a number of aquatic, avian, amphibians and territorial living beings.
The lessons learned from the global lockdown caused by COVID 19 pandemic should be imbibed in policy formulations and the development of sustainable community models for protecting biodiversity. As the forces of global warming, climate change and concerns of biodiversity were already pushing humans towards the management of biodiversity, scientists have developed some feasible models for sustainable farming and sustainable utilization of forests. There is a great need to popularize such models among communities and search for more sustainable models.
The way ahead
The year 2019 had witnessed several instances of huge devastations of biodiversity from Amazon forests in Brazil to Bush fires in Australia. In addition to the UN agencies, the environmentalists at the national and international level are also pressing hard for the cause of biodiversity and sustainable living.
The communities' dependent on biodiversity should be trained to live in a more sustainable way with nature. There exist several indigenous communities that practice measures to live with nature in a highly sustainable manner. Such practices need to be explored and encouraged at the community level. Besides, the lessons of COVID 19 pandemic should not be let pass by. Though global lockdown has caused huge economic loss, the achievements are in confirmation with the objectives of the Paris Agreement. The need of the hour is to formalize policies and achieve these objectives without much loss to the economy. Several events and conferences of biodiversity may have been postponed or canceled but the lockdown has provided the whole world to work seriously on protecting biodiversity to prevent future pandemics. The protection of biodiversity has also been adopted in the United Nations' Sustainable Development Goals (SDGs) with SDG 14 dedicated to life below water and SDG 15 for the life of the land. It's also an opportunity for the UN and international bodies to review their achievements in the light of COVID 19 pandemic and revise strategies for 2030.
Centre of Excellence on Emerging Development Perspectives (COE-EDP) is an initiative of VisionRI and aims to keep track of the transition trajectory of the global development sector and works towards conceptualization, development, and mainstreaming of innovative developmental approaches, frameworks, and practices.
FIRST PUBLISHED IN:

Devdiscourse