(Update: Launched) SpaceX eyes Monday launch for NASA's 28th resupply services mission to space station
---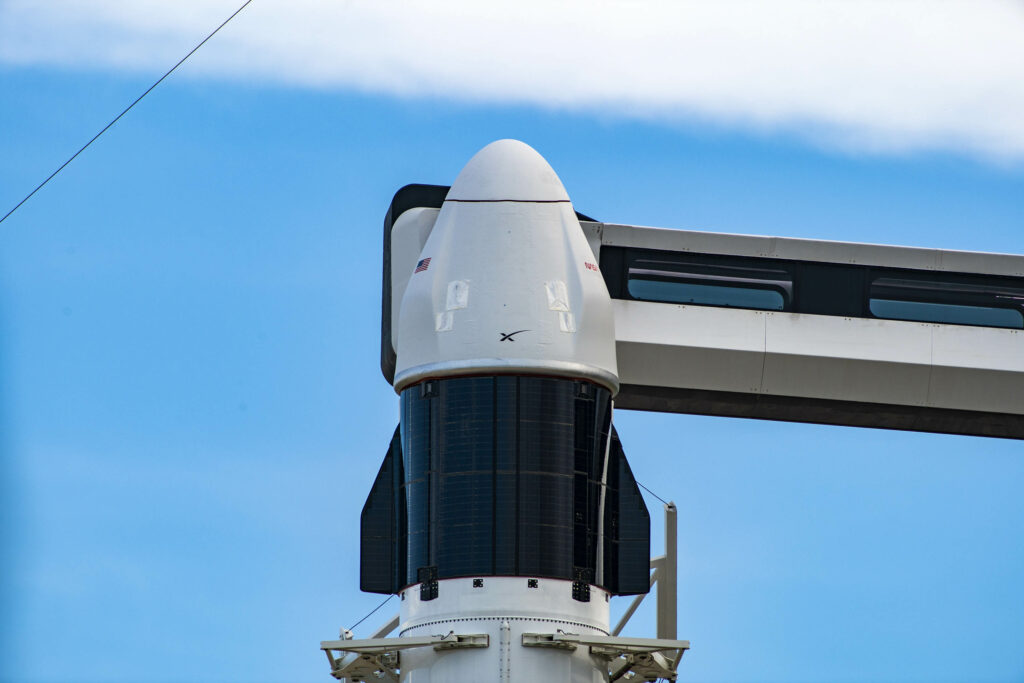 ---
SpaceX and NASA have rescheduled the 28th Commercial Resupply Services (CRS-28) mission to the International Space Station (ISS) due to high winds in the recovery area. The highly anticipated launch, slated for Sunday, June 4, will now take place on Monday, June 5, from Kennedy's historic Launch Complex 39A.
Live coverage of the event can be viewed on NASA Television, starting at 11:15 a.m. EDT, with the launch targeted for 11:47 a.m.
The CRS-28 mission will utilize SpaceX's powerful Falcon 9 rocket, which will carry the company's Dragon spacecraft loaded with approximately 7,000 pounds of vital supplies and scientific experiments to the orbiting laboratory, including the next pair of IROSAs (International Space Station Roll Out Solar Arrays) which will augment the existing power supply of the ISS.
This mission aims to support the crew onboard the ISS and contribute to ongoing scientific research in various fields. It will be the eighth flight for SpaceX under NASA's second Commercial Resupply Services Contract, and the company's 28th overall cargo resupply mission.
Dragon will stay at the International Space Station (ISS) for a duration of approximately one month. The spacecraft is expected to splash down off the coast of Florida, marking the culmination of another vital resupply mission.
Due to high winds in the recovery area, @NASA and @SpaceX are now targeting Monday, June 5, for the 28th commercial resupply services mission from Launch Complex 39A. Live commentary on @NASA TV will begin at 11:15am ET, with launch targeted for 11:47am.Weather is currently 60%… pic.twitter.com/lt7esbLfHC

— NASA's Kennedy Space Center (@NASAKennedy) June 4, 2023
Update
SpaceX's Falcon 9 roared off the launch pad at 11:47 a.m. EDT and the rocket's first stage landed on the A Shortfall of Gravitas droneship following stage separation.
The Dragon spacecraft is scheduled to arrive at the station at approximately 5:50 a.m. EDT Tuesday, June 6.