Reuters U.S. Sports Schedule at 2:20 PM EDT on Sunday, February 5
BASKETBALL-NCAAB-CSU-USU-SHULGA, Field Level Media -- Sunday's schedule: DePaul at Seton Hall Ohio State at Michigan Penn State at Nebraska No. 3 Houston at Temple California at Utah Northwestern at Wisconsin Stanford at Colorado ---- MOTORSPORTS Sunday's schedule NASCAR Cup Series at Los Angeles ---- GOLF AT&T Pebble Beach Pro-Am ---- TENNIS ATP -- Davis Cup qualifiers WTA -- Hua Hin, Thailand; Lyon, France ---- ESPORTS CS:GO -- Intel Extreme Masters Katowice Call of Duty League Major II at Boston ((c) Copyright Thomson Reuters 2023.
---
Reuters
|
Updated: 06-02-2023 00:16 IST | Created: 06-02-2023 00:16 IST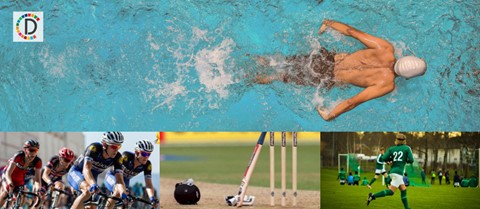 ---
Reuters U.S. sports schedule at 1:39 PM ET on Sunday: - - - -
NFL Reports: NFL fines Eagles' Brandon Graham, three 49ers
Philadelphia Eagles defensive end Brandon Graham and three San Francisco 49ers players received fines from the NFL, multiple media outlets reported. FOOTBALL-NFL-PHI-SF-FINES, Field Level Media
---- Sunday's schedule:
Pro Bowl Games NBA
Report: Nets bench Kyrie Irving while listening to trade offers The Brooklyn Nets will keep disgruntled guard Kyrie Irving on the bench until they can work out a trade for him before Thursday's deadline, Bleacher Report said Sunday.
BASKETBALL-NBA-BRK-IRVING, Field Level Media --
76ers G League team acquires rights to Jahlil Okafor In 2015, the Philadelphia 76ers selected 6-foot-10 center Jahlil Okafor of Duke with the No. 3 overall pick of the draft. After a basketball odyssey that sent him to four NBA cities, China and Mexico, Okafor could wind up back in Philadelphia.
BASKETBALL-NBAGL-OKAFOR, Field Level Media --
Sunday's schedule: Orlando at Charlotte
Cleveland at Indiana Philadelphia at New York
Toronto at Memphis Denver at Minnesota
Sacramento at New Orleans ----
COLLEGE BASKETBALL Colorado State apologizes for 'Russia' chant at Ukrainian player
Colorado State issued an apology after some fans chanted "Russia" at Utah State guard Max Shulga, who is from Ukraine, during their game on Saturday. BASKETBALL-NCAAB-CSU-USU-SHULGA, Field Level Media
-- Sunday's schedule:
DePaul at Seton Hall Ohio State at Michigan
Penn State at Nebraska No. 3 Houston at Temple
California at Utah Northwestern at Wisconsin
Stanford at Colorado ----
MOTORSPORTS Sunday's schedule
NASCAR Cup Series at Los Angeles ----
GOLF AT&T Pebble Beach Pro-Am
---- TENNIS
ATP -- Davis Cup qualifiers WTA -- Hua Hin, Thailand; Lyon, France
---- ESPORTS
CS:GO -- Intel Extreme Masters Katowice Call of Duty League Major II at Boston ((c) Copyright Thomson Reuters 2023. Click For Restrictions - https://agency.reuters.com/en/copyright.html)
(This story has not been edited by Devdiscourse staff and is auto-generated from a syndicated feed.)