Sports News Roundup: Barty beats Sharapova, Halep survives scare in Cincinnati; Warriors' Green dismisses doubters and more
Devdiscourse News Desk
|
Updated: 15-08-2019 10:31 IST | Created: 15-08-2019 10:28 IST
---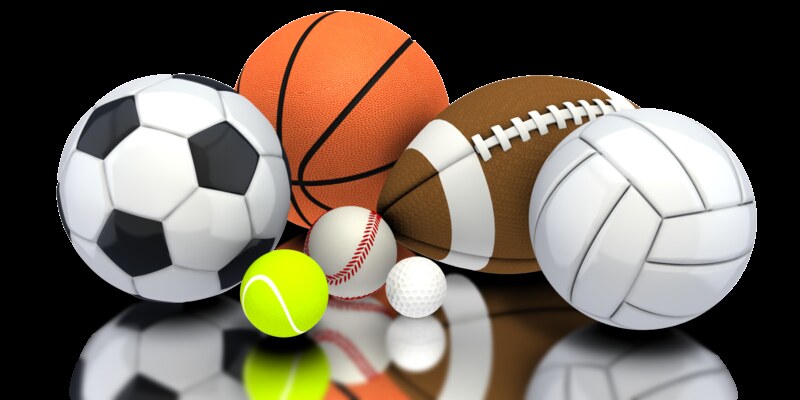 Following is a summary of current sports news briefs.
Barty beats Sharapova, Halep survives scare in Cincinnati
Top-seeded Ash Barty overcame a slow start to defeat Maria Sharapova 6-4 6-1, while Simona Halep battled past Ekaterina Alexandrova 3-6 7-5 6-4 in the second round of the Cincinnati Masters on Wednesday. French Open champion Barty double-faulted to give Sharapova a 2-1 lead in the first set and it looked like an upset could be brewing in the showdown between the two former world number ones.
Soccer: Talks break down, U.S. women's team turn to court
The female players who sued the United States Soccer Federation (USSF) for equal pay reported that talks broke down on Wednesday and said they were now turning their attention to the courts where they are "eagerly look forward to a jury trial". Some 28 players took USSF to court in March alleging they were consistently paid less than their male counterparts even though their performance has been superior to the men's team.
Double disqualification after heat shortens Olympic test event
British triathletes Jessica Learmonth and Georgia Taylor Brown were both disqualified after they crossed the line together following the heat-affected test event for next year's Tokyo Olympics on Thursday. Learmonth and Taylor Brown held hands as they crossed the line after organizers had earlier halved the distance of the running section to five kilometers because of concerns over the extreme heat.
Unseeded Struff knocks out Tsitsipas in Cincinnati
Unseeded German Jan-Lennard Struff resisted a Stefanos Tsitsipas fightback while Serbian teenager Miomir Kecmanovic beat fifth-seed Alexander Zverev as two of the bigger upsets on Wednesday at the Cincinnati Masters. Struff, who has yet to win an ATP singles title in his decade-long career, was on top for most of the match against the 21-year old Greek.
Kanaya beats Schmid in heavyweight battle at U.S. Amateur
Japan's Takumi Kanaya beat German Matthias Schmid at the U.S. Amateur Championship on Wednesday in a heavyweight battle between two giants of their respective continents. Asia-Pacific Amateur champion Kanaya sank a 12-foot birdie putt at the 18th hole on the Pinehurst No.2 course to tie up his match with European Amateur titleholder Schmid and force a playoff.
NBA notebook: Warriors' Green dismisses doubters
Forward Draymond Green, who recently agreed to a $100 million contract extension to stay with the Golden State Warriors, took exception Wednesday to anyone who thinks the former world champions will struggle to compete in 2019-20. "I've heard people say we're not gonna make the playoffs. That's crazy to me," Green told ESPN's Rachel Nichols on "The Jump." "I mean, that's just, like, that's total disrespect, but no different than the disrespect we've all been getting for years."
MLB notebook: Phillies' Arrieta could miss rest of season
Philadelphia Phillies right-hander Jake Arrieta was placed on the 10-day injured list Wednesday and may undergo season-ending elbow surgery. The 33-year-old Arrieta has been bothered by a bone spur in his pitching elbow. Arrieta said he is considering undergoing an arthroscopic procedure. If he does, he said he probably wouldn't pitch again in 2019.
NFL notebook: Jay-Z defends NFL deal, talks Kaepernick
Shawn "Jay-Z" Carter defended the entertainment deal his company, Roc Nation, made with the NFL this week during a press conference with commissioner Roger Goodell on Wednesday in New York amid criticism that the deal contradicts Carter's support of Colin Kaepernick. Carter and Goodell were asked repeatedly about Kaepernick, who has gone unsigned since the end of the 2016 season after drawing national attention for kneeling during the national anthem in protest of social injustice.
Report: Chef suing Raiders' Brown for $38.5K
A chef filed a lawsuit against Oakland Raiders wideout Antonio Brown earlier this summer, alleging the receiver did not pay a bill of $38,521.20 during the 2018 Pro Bowl in Orlando, ESPN reported Wednesday. Stefano Tedeschi told ESPN that Brown -- who was still with the Pittsburgh Steelers at the time -- rented a mansion and hired a chef to host nearly 50 fellow Pro Bowlers during the last week of January.
MLB roundup: Pujols passes Beltre in Angels' win
Albert Pujols drove in three runs, and Dillon Peters pitched six solid innings to help the Los Angeles Angels post a 7-4 victory over the Pittsburgh Pirates on Wednesday in the finale of a three-game series in Anaheim, Calif. Pujols went 2-for-4 to raise his career hit total to 3,168 and surpass fellow Dominican Republic native Adrian Beltre (3,166) for most among players born outside the United States.
---