FEL 100 will become real change-makers: Nuno Silva, In Conversation with WECP
Nuno Silva, Technology and Innovation Director at Efacec on his thoughts on energy jobs of the future and the FELs programme at the upcoming 24th World Energy Congress being organised in Abu Dhabi on 9-12 September 2019. 
---
Devdiscourse News Desk
|
Updated: 15-08-2019 19:58 IST | Created: 12-08-2019 19:25 IST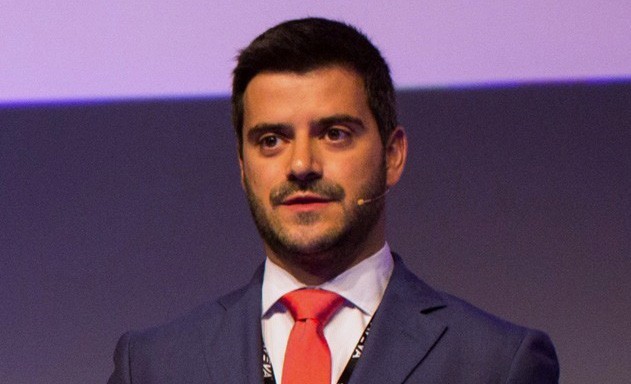 ---
In a conversation with 'The 24th World Energy Congress Preview' Mr. Nuno Silva emphasised that the transversal wide communication through high-speed mobile internet, and digitalization (Artificial Intelligence, big data analytics and cloud technology), blockchain, bridging the generation gap and gender gap will shape the skill set of future professionals and leaders of the energy sector. He is confident that the FEL 100, a group of 100 energy professionals has the capability to make changes and will emerge as real the Future Energy Leaders of tomorrow in coming 10-20 years. Read the Full Interview:
World Energy Congress Preview (WECP): What is the FEL programme?
Nuno Silva: The Future Energy Leaders Programme is designed to inspire, grow and develop the world energy leaders of tomorrow. It is a community of 100 bright individuals who are working in the global energy sector. The participants are invited to contribute to the World Energy Council's global energy dialogue, to support the development of balanced policy frameworks and to help shape the energy solutions of tomorrow. The community builds on the creative ideas and innovative potential of the next generation to challenge conventional thinking and explore new strategies for the future of energy systems. As I mentioned, these young professionals are bright and prominent individuals, under 35 years of age, with at least 3 years' working experience. We do leverage on one of the most positive characteristics of the programme which is diversity - gender, geographic, background and sector. We have a collection of different people who really want to make a difference.
WECP: What inspired you?
Silva: What inspired me was really the will to make a difference. I would not be very happy if I had to sit down and wait for the energy transition to happen, and this inspired me to take matters into my own hands and join the global FEL-100 network which is helping to accelerate this energy transition. I am an engineer who has been working in this sector for more than 15 years and therefore I see that unless we accelerate the world, we will clearly be endangering the transition per se, and also the way we relate to and understand the consequences for businesses in the energy sector.
WECP: What are the skills for the future?
Silva: We live in a unique time where there are several drivers for change in the energy sector. Definitely the transversal wide communication through high speed mobile internet, and digitalization (where I include AI, big data analytics and cloud technology, as well as blockchain, are technological drivers of change, but there are also other drivers - such as bridging the generation gap - that we see prominently in the energy sector as well as the gender balance in the sector. All these will shape the skill set of the future professionals and leaders of the energy sector, and all obviously will need to be carefully analysed. This is a topic that will be discussed in a specific session of the Congress, where I'll have the pleasure to participate in a panel where I'll explain in more detail what the key changes, tech and roles that we will see in the next 10-20 years in the future leaders of the energy sector.
WECP: What sector would I recommend for those entering the market?
Silva: It is a great time to the get into the energy sector: we are at a turmoil of transition and we can already see evidence that the future is ready here. I could name the roles that are in demand, but the list is quite exhaustive. Data analysts, for example, are clearly needed across the energy sector. People going into the energy sector and trying to drive digitalization forward have huge space to explore, with technologies such as artificial intelligence, blockchain, big data, cloud computing and telecommunications just a few examples that cut across the sector.
WECP: What do I regret not doing so far?
Silva: Well, I cannot say I regret doing many things. I've been living life to the fullest in my professional career; I already have international experience; I've already worked in several different sectors – energy, environment, mobility, smart cities. What is still in my bucket list to be done would be to help contribute actively to energy access in remote communities, perhaps working as a volunteer in a region of the world where energy access is limited, and actually building something from scratch for the community.
WECP: Greatest challenges on the transition?
Silva: I believe the energy trilemma the World Energy Council uses is a great way to answer current challenges on the energy transition. It is comprised of three main pillars – energy security (the reliability of energy supply that must be ensured to meet current and future demands), energy equity (because energy must be accessible around the world, particularly in emerging markets, at an affordable cost) and environmental sustainability (since global warming calls for improved energy efficiency and the development of renewable and low greenhouse gas energy sources). Underlying this are several drivers: the energy mix (since we are transitioning from fossil fuels to a more clean energy landscape, there is no perfect mix but in fact several scenarios on the table); technological advances (e.g. digitalization); changes in behavior; and finally of course, policymakers and the regulatory environment also need to provide the correct frameworks for transition to happen quickly.
WECP: If you had a billion dollars to invest in an energy start-up – where would it go?
Silva: I wish I had because I would actually invest it in many different startups, not only in one. There is a passion that I have and I wouldn't shut my eyes to it, which is energy access. There is an immense number of startups now developing new business models and new technologies which will help developing countries to provide their communities with adequate access to energy resources. Also on the high- tech front, there is also a lot happening and actually there are several startups growing very quickly because they have come up with disruptive concepts.
WECP: Do you think you will get on a plane powered by hydrogen or a battery first?
Silva: Well I think both technologies are suitable and will be available in the medium term. Whether I get on a plane powered by hydrogen or battery would depend on the I'm flying to – but both options will definitely be a reality very soon.
For more news, views and interviews please visit LIVE DISCOURSE
DISCLAIMER: Except for the headline and minor editing, this write-up has been published from 'The 24th World Energy Congress Preview'. Devdiscourse is Media Partner of World Road Congress 2019 being organized in Abu Dhabi on 9-12 September 2019.
FIRST PUBLISHED IN:

The 24th World Energy Congress Preview