Novo Nordisk owner readies for big Wegovy windfall
---
Reuters
|
Updated: 03-10-2023 22:47 IST | Created: 03-10-2023 22:47 IST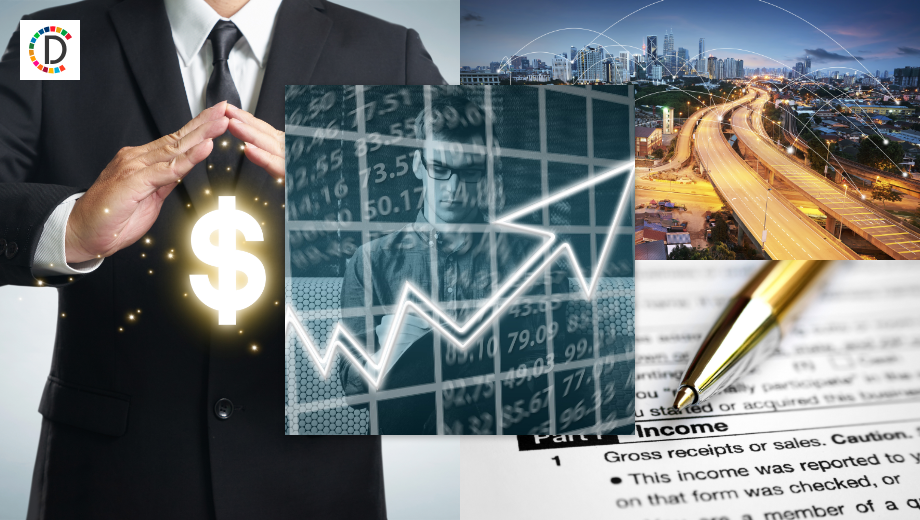 ---
The CEO of Novo Holdings said on Tuesday the controlling shareholder of Danish drugmaker Novo Nordisk was ready for a huge windfall from the runaway success of weight-loss drug Wegovy. Novo Holdings invests and manages the wealth and assets of the Novo Nordisk Foundation, whose newly bulging coffers could make it a major philanthropist and environmental, social and governance (ESG) investor.
Referring to estimates that Wegovy and other drugs will generate returns of more than $12 billion in coming years, Novo Holdings CEO Kasim Kutay said: "If these forecasts are correct, that's a hell of a lot of money coming our way over the next decade and hopefully more." He was speaking to journalists in Copenhagen, where the investment company, its owner Novo Nordisk Foundation, and the drugmaker Novo Nordisk are headquartered. Last month, the drugmaker overtook LVMH to become Europe's most valuable listed company, worth about 385 billion euros ($403 billion) - more than Denmark's GDP.
Novo Holdings holds 28.1% of economic (or A) shares and 76.9% of voting (or B) shares in Novo Nordisk, whose share price has nearly tripled since Wegovy's launch in June 2021. It has driven record profits along with another weight-loss and diabetes drug, Ozempic. According to Berenberg analysts and Reuters calculations, the Novo Nordisk Foundation will receive about $12.5 billion in returns between last year and 2026. That would be roughly double its income in 2018-2021, before Wegovy launched in the U.S.
Novo Foundation CEO Mads Krogsgaard Thomsen said the windfall would be even higher when accounting for share buybacks. It sells B shares in a buyback to maintain its voting rights at the same level year to year. The Foundation uses its returns to fund investments by its wholly owned investment and holding company, Novo Holdings, and to make charitable grants. The amount of money now at its disposal could make it hugely influential.
The foundation now has 180 employees, up sharply from just three in 2009, according to its website. It had 108 billion euros in total assets at the end of 2022, the most recent available data.
Kutay said he believes Novo Holdings' systems and policies are robust and he is "cautiously optimistic" it can handle the ferocious growth in its wealth. "It changes my life a lot. I've got to invest that money. It comes with a huge responsibility," said Kutay, who has led the firm since 2016. He previously worked for investment bank Moelis & Co and U.S. bank Morgan Stanley.
GROWTH As its wealth grows, Novo Holdings will hire more people, potentially open more offices and expand its geographic presence, Kutay said.
Earlier on Tuesday, he said Novo Holdings had 160 employees as of June but is looking to grow to 180 next year. It has six offices globally, including one that opened in Shanghai this year to focus on investments in China. It opened an office in Singapore several years ago, and has U.S. offices in Boston and San Francisco.
Novo Holdings' total returns of were down 6% in 2022, still outperforming its benchmark and many peers, Kutay said, despite negative underlying market trends. Booming revenues are also transforming the ambition and size of investments.
Novo Holdings' deal size in healthcare will rise, particularly for its principal investments into well-established companies. While it would previously have been comfortable investing $450 million in a company, now it could be as much as $900 million, Kutay said. He would expect to double the size of investments over the next six to seven years, he said.
Another potential project is for the Foundation to invest 200 million euros in setting up a vaccines and immunity initiative. Its infectious diseases chief Peter Lawaetz Andersen said this would be similar to Norway's Coalition for Epidemic Preparedness Innovations (CEPI), which helps fund vaccine research. The Foundation's board has yet to approve the plan, but Andersen said it would not have been possible without the Wegovy windfall.
Novo Holdings' early-stage investments team now has $200 million to deploy each year, Soren Moller, who heads the seed division, told Reuters. That is big for a seed fund, he said, but he gave no comparable figure.
($1 = 0.9542 euros) ($1 = 0.8284 pounds)
(This story has not been edited by Devdiscourse staff and is auto-generated from a syndicated feed.)