European investors keen to invest in Ethiopia after participating biz forum in Brussels
Devdiscourse News Desk
|
Addis Ababa
|
Updated: 14-05-2019 23:23 IST | Created: 14-05-2019 23:23 IST
---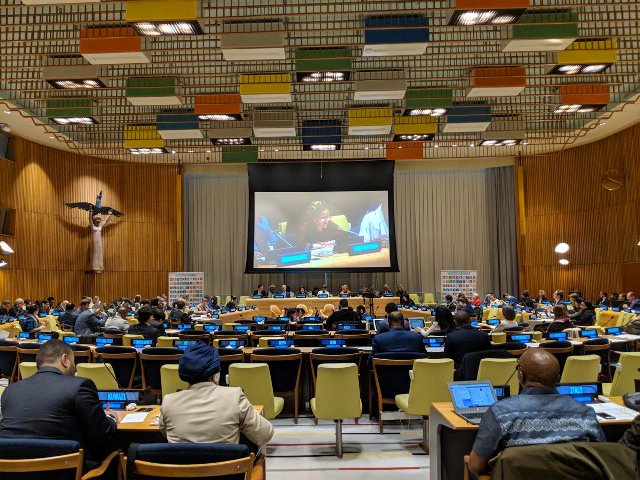 The government of Ethiopia has recently revealed that its business and investment promotion team at the European Union (EU)-Ethiopia Business Forum in Brussels envisaged luring more European investors to Ethiopia.
The Ethiopian Investment Commission (EIC) disclosed in a statement issued on May 14 that the EU-Ethiopia Business Forum, being held from May 14 to 15 in Brussels, capital of Belgium where the EU headquarters are located, would enhance European investments to the East African country.
"The Forum brings together European investors that have shown interest in investing in Ethiopia," said EIC Commissioner Abebe Abebayehu, describing the huge potential of the forum in attracting European investors to Ethiopia.
The commissioner also stressed that Ethiopia's "big market, abundant and competitive labour, huge potential for local sourcing of raw materials" are pull factors for investing in the country, as reported by Xinhua.
The East African country mainly envisaged to promote and attract European investors in various light-industry sectors that are given particular importance by the Ethiopian government in recent years, which include agro-processing, textile, apparel and leather, among others.
There are currently over 300 European companies that are active in Ethiopia, making Europe the second-largest investor in Ethiopia, next to investments from China, according to figures from EU's Delegation to Ethiopia.
Ethiopia's business and investment promotion team to the EU-Ethiopia Business Forum is said to include various high-level Ethiopian government officials as well as private sector representatives, led by Ethiopia's State Minister of Foreign Affairs, Markos Tekle, it was noted.
The Ethiopian business promotion team is mainly expected to "share first-hand information about doing business and investing in Ethiopia with some 100 attending European companies and trade-enabling organizations," Xinhua noted.
EU's Delegation to Ethiopia also on Tuesday disclosed that "attracting more European companies to Ethiopia is the objective of the EU-Ethiopia Business Forum 2019." "With the Forum, the European Commission shows its support for the Ethiopian economic reform agenda and its commitment to the Africa-Europe Alliance," EU's Delegation to Ethiopia said in a statement on May 14.
Also Read: Ethiopia seeks association with Russia to establish biological research centre
---