3 themes of oil market & investment scope in energy, By Leila Benali, APICORP
Investment opportunities are numerous and variable. For example, Asia, and a few large energy and financial players, will continue to bring proof of concept at large-scale, for almost every form of energy.
Leila Benali
|
Updated: 19-08-2019 17:23 IST | Created: 19-08-2019 17:23 IST
---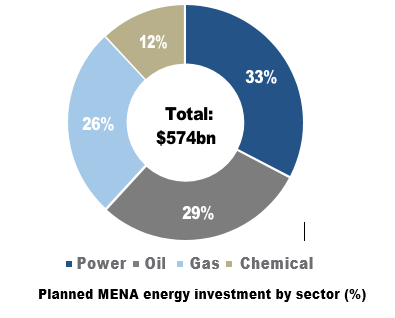 Though there is a huge emphasis on energy transition from fossil fuel to renewable energy, the world economy is yet to withstand the shocks of petroleum price hike as the petroleum continues to become the most important form of energy on the planet. However, the energy sector is witnessing huge opportunities for investment in new areas like - renewable energy and digitisation. An analysis by Ms. Leila Benali, published in World Energy Congress Review of the 24th World Energy Congress 2019.
End of 2018, analysts struggled to make sense of declining stock prices and fluctuating markets. Brent hit $86 a barrel in early October, then fell to less than $51 on December 24 when Dow Jones tanked. Brent returned to around $60 mid-January. Were oversupply and lower demand the cause, or was it a repeat of 2008, with overvalued assets and bubbles? Three major themes make this period different from the past.
First, the energy sector is learning to live with volatility, amplified by perceptions, social media and computerised speculation. Tweets from presidents or ministers only affect short-term sentiment, not longer-term structural fundamentals. That short- term volatility seems to be amplified by computerised trading, quantitative hedge funds and passive funds. Algorithms are programmed to sell if they perceive signals of an economic slowdown or tightening monetary policy.
Second, fundamentals still govern the long-term direction and energy market analysts face the same routine in 2019. There will be some new factors to watch, such as how shipping companies and refiners are addressing the International Maritime Organization 2020 sulphur caps. US oil production should continue to grow, the question is how operators and service companies manage debottlenecking and Drilled but Uncompleted Wells (DUCs). With global GDP growth easing, and OPEC and its allies trying to balance the market, our base assumption is that Brent would trade between $60-70/b by the second half of the year.
Lastly, global energy investment declined for the third consecutive year in 2017. Among the traditional energy players, we see a new cycle of convergence and integration between upstream, downstream and utilities. Diversification into mobility, logistics, petrochemicals, utility and storage is driving the strategies of several majors and NOCs. While the US energy industry continues to have relatively easy access to capital, the picture in the rest of the world is mixed. APICORP's five-year investment outlook estimated that energy projects worth $622 billion were planned in the MENA region in 2017. In 2018, the total decreased to $574 billion–an 8% dip. Around 80% of the energy investment in MENA is still government-led. With government budgets squeezed and private investors holding back because of market volatility, Multilateral Development Banks (MDBs) have an opportunity to close the funding gap.
Investment opportunities are numerous and variable. For example, Asia, and a few large energy and financial players, will continue to bring proof of concept at large-scale, for almost every form of energy. With multi-faceted multi-paced energy transitions underway, APICORP sees three areas where investment and funding support are particularly needed: 1. natural gas, particularly on the consumers' side, 2. system flexibility and energy storage solutions, including when coupled with Renewables deployment, and 3. support for service companies in need of rapid efficiency improvement to leverage digitalisation.
(Leila Benali is Chief Economist, Energy Economics & Sustainability, APICORP)
For more news, views and interviews please visit LIVE DISCOURSE
DISCLAIMER: Except for the headline and minor editing, this write-up has been published from 'The 24th World Energy Congress Preview'. Devdiscourse is Media Partner of World Road Congress 2019 being organized in Abu Dhabi on 9-12 September 2019.
(Disclaimer: The opinions expressed are the personal views of the author. The facts and opinions appearing in the article do not reflect the views of Devdiscourse and Devdiscourse does not claim any responsibility for the same.)
---
FIRST PUBLISHED IN:

The 24th World Energy Congress Preview