Indigenous knowledge of communities a must for maximizing impact of community work
Generally, it has been observed that the majority of the academicians in higher education institutions neglect the wisdom of community people and throw their weight around thinking that they know everything and the community knows nothing. For effective community engagement, this kind of attitude needs to be altered. If the indigenous knowledge is acknowledged and respected, the community feels empowered and becomes more cooperative to the community workers.
Manju Panwar
|
Updated: 26-05-2020 16:04 IST | Created: 26-05-2020 16:03 IST
---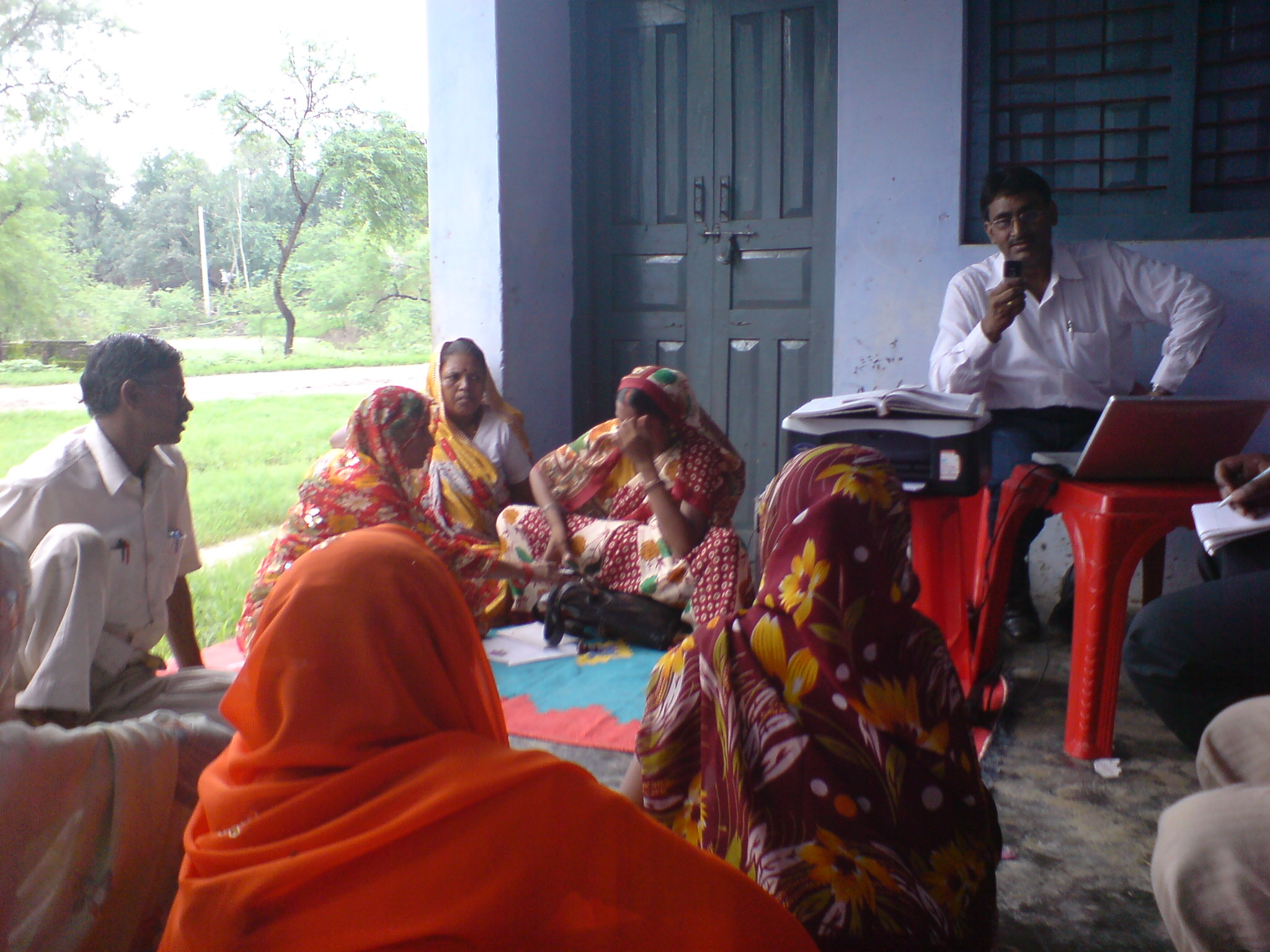 Community work was never so important as it is today. This is because the marginalized communities such as villages, tribals, slums etc., have been cut off from the external world due to the ensuing lockdown caused by the COVID 19 pandemic. Furthermore, the problems of the weaker section in these communities have increased manifold as the financial crisis is hitting them harder than the health crisis of the pandemic. As various sectors of the economy are gradually being opened, it's high time academicians across disciplines in universities think the ways to reach out to marginalized communities in their vicinity. Here social work departments of universities/ colleges/ institutions indeed have a wider scope but there is a lot to do for other departments as well.
There is no doubt that India has made a niche in economic growth but fruits of development are not equally distributed among the vulnerable sections of the society. India is primarily an agricultural country where more than 70% of people live in rural areas and face many problems ranging from poverty, food insecurity, unemployment, gender inequality, safety, well being, and so on. Increasing globalization has intensified these problems and economic inequality is growing day by day.
In the recent past, higher education institutions have also noticed this gap and realized that in order to overcome the problems faced by people living in rural areas, it is important to engage these people in decision-making and their indigenous knowledge can also be instrumental in addressing the problem of unemployment in rural India. It is further observed that there is a disconnect between society and the university. The knowledge imparted by the teachers in the university is only limited to the four walls of the university but it should rather be used for empowering our rural societies. A lot of discussions have been taking place both at the international and national levels about the constructive role that universities can play in providing suitable solutions to the problems arising from globalization and technological advancement in different areas of economy and society.
The role of universities has been internationally accepted as serving three aims: teaching, research, and serving the community (society) in a wider sense. One of the ways through which universities can serve society and even help to ameliorate social problems is by adopting the practice of community-university engagement. When the students and faculty members go out of their classrooms to work for the welfare of the community, it not only increases their awareness level about village issues outside their universities but also helps in bringing a marginalized section of the society in the mainstream. Considering the important role of universities, a document titled 'Getting started with the SDGs in universities (2017)' highlights the role of universities, higher education institutions, and academic sectors in achieving the goals of Sustainable Development Goals (SDGs) and benefits that can be achieved by getting more engaged. The recent Global University Network for Innovation (GUNI) Report has also said that "social responsibility emerges as the need to reconsider the social relevance of universities in light of the encounter of the local with the global, regarding priorities, demands, impacts, and knowledge needs in the context of globalization (Grau et. al., p. 41)."
Before proceeding further, it is important to understand the definition of community engagement. As described by Hall (2010, P. 25), it is a process of creating a shared vision among the community and partners in society that results in a long-term collaborative program of action with outcomes that benefit the whole community equitably. Community-University engagement elaborated by UNESCO, Chair, 2015 also said that colleges, universities, and academic associations must strive to make civic engagement an integral part of the way they do their work. This gives rise to the concept of 'engaged universities' (UNESCO Chair, 2015).
From the above definition, it is clear that community engagement is a process through which trust is built in the community through interaction, communication, involvement for achieving sustainable social benefit which is beneficial for both universities as well as the community.
Community Engagement in India
The idea of engaging university in societal development in India is not new. Though the origin of community engagement can be found in the writing of Swami Vivekananda and Mahatma Gandhi who gave importance for cultivating sensitivity among students towards the education of the poor children by organizing various activities for village development. The importance of involving students for societal development is also found in the National Social Scheme launched in 1969 aimed at developing student's personalities through community service.
In the recent past, in order to strengthen the bond between university and society, University Grants Commission started a scheme for establishing a center for fostering social responsibility and community engagement in every university whose objective is to improve the lives of the people through participatory research and promote community-university partnership. Similarly, the Association of Indian Universities (AIU) has also shown its interest in community engagement and stressed on the fact that community-university engagement is one of the important yardsticks to assess the performance of the Indian Universities. Recently in 2018, the Ministry of Human Resource Development launched Unnat Bharat Abhiyan whose aim is to bring a transformative change in rural development by the active participation of Higher Education Institutions with rural communities and re-orientation of the communities through resources and development.
BPS Women's University-Pioneer in Community Engagement
Considering the importance of community-university engagement, it is important to mention here that BPS Women's University, the first women university in India, established Centre for Society University Research (CSUIR) for bridging the gap between society and university. Through the initiative, not only students of social work but students belonging to economics, management, English, commerce, and Political Science implement their classroom learning in the community on various development issues ranging from rural energy, self-employment, and women's livelihood projects. The department of social work recently trained women in nearby villages for making face masks to protect themselves from COVID 19 infection.
Challenges before Universities
One of the major challenges of non-engagement of the university with society is the lack of involvement of all departments in rural development. Generally, Dept of Social Work and NSS are given the responsibility of conducting any program in the community. Though, every department whether it is electronics, management, economics, or political science has an important role to play in engaging itself in community work. It is imperative to understand that community engagement is not only limited to the Dept of Social Sciences, rather, but it also cuts across disciplines and faculties. For instance, the Department of Political Science can intervene in providing exposure to the students about rural governance and the functioning of Panchayats at the grassroots level. Department of Economics can engage students in developing their understanding of rural entrepreneurs and the rural economy. Likewise, the Department of Science and Technology can help students in understanding local technology useful in solving their day to day problems. Similarly, Dept of Nutrition can also suggest ideas of kitchen gardening to the community which will help in improving the health and nutrition status of the women and adolescent girls of the family.
Secondly, gone are the days when the traditional methods of data collection like interviews, questionnaires were used. The need of the hour is to use participatory research where participation of the maximum people can be ensured. While conducting any activity for community work, it is very important that people are engaged in the need assessment, planning, and implementation of any project. It is imperative the community should be consulted, informed, and involved in a meaningful manner for its empowerment.
Besides this, their indigenous knowledge needs to be acknowledged. Generally, it has been observed that the majority of the academicians in higher education institutions neglect the wisdom of community people and throw their weight around thinking that they know everything and the community knows nothing. For effective community engagement, this kind of attitude needs to be altered.
Conclusion
It is an undeniable fact that universities have great potential to achieve the goals of community engagement in a holistic way through their core areas i.e. teaching, research, and extension activities. The need of the hour is to call for cooperation, coordination among various stakeholders, and overcome challenges that universities have been facing in present times. Community-University engagement is boon for everyone be it teachers, students, and the community at large.
Working with the rural communities, students not only get to apply their classroom knowledge and skills in an open community, but they also learn indigenous knowledge from the community. Teachers get an opportunity to connect with rural realities for broadening their knowledge, helping them to build their professional credibility. They get innovative ideas for conducting research and organizing workshops, conferences, and seminars on community-university engagement. The community itself also feels empowered as their indigenous knowledge is acknowledged and respected in the process of community work.
In order to make the bond between university and community stronger, curriculum courses and syllabus of each teaching dept should be prepared in consultation with local communities, which would help achieve the goals of national development. Major responsibility lies on the shoulders of teachers who can motivate the students to work for the betterment of rural India and make them aware of social realities and their role in changing the world. The wide gap between university and community cannot be bridged overnight but collaborative efforts are needed from every stakeholder be it staff, students, or the community.
Dr. Manju Panwar is Head, Department of Social Work, BPS Women's University, Sonipat, Haryana.
(Disclaimer: The opinions expressed are the personal views of the author. The facts and opinions appearing in the article do not reflect the views of Devdiscourse and Devdiscourse does not claim any responsibility for the same.)
---
FIRST PUBLISHED IN:

Devdiscourse