KG and Primary teachers will teach in Universities: New Education Policy
In long term, all educational administrative positions in CRCs, BRCs, BITEs, DIETs, SCERT, etc will be reserved for outstanding teachers who are interesting in administration by way of their career development paths.
Siddheshwar Shukla, Devdiscourse News Desk
|
New Delhi
|
Updated: 10-06-2019 14:02 IST | Created: 10-06-2019 11:58 IST
---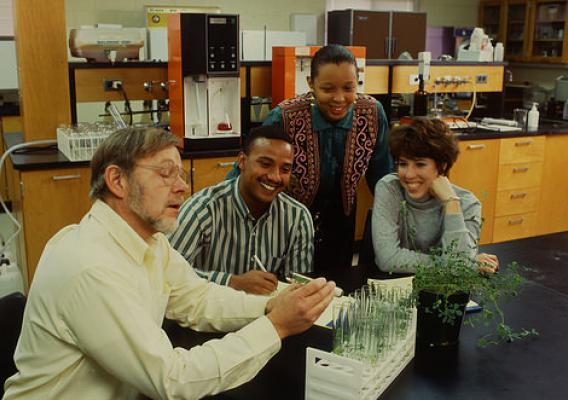 The days will soon be a history when a primary school teacher used to retire from the same school s/he had joined as a youth. As per the draft new education policy, the high performing school teachers will be selected as resource persons in education departments at the university level besides teacher educators in teacher training institutes.
"There will be at least five promotional levels as a teacher in each stage, which may be labelled as – Early Teacher (without tenure), Early Teacher (with tenure), Proficient Teacher, Expert Teacher, and Master Teacher. Within each promotional level/rank, there would be a present range of salary levels through which teachers could progress based on merit and performance in that rank. Master Teachers would naturally become the resource persons for Center of Professional Development (CPD) of the teacher in his/ her geographical area," recommends the draft National Education Policy 2019 as part career management for school teachers. The policy prepared by a group of academicians in the chairmanship of Dr. K. Kasturirangan also recommends the standalone institutes providing B.Ed. degrees must be shut down at the earliest and the CPD should be allowed only in education departments of universities and multi-disciplinary colleges. If implemented, the selected 'Master Teachers' from pre-primary and primary to 12th standard will be empanelled and invited as experts for lectures in CPDs in the education department of universities and multi-disciplinary colleges. These CPDs will conduct four years of integrated B.Ed. as an undergraduate course, two-year B.Ed. for graduate subject teachers and one-year B.Ed. for postgraduate subject teachers. However, in the next 10 years, four-year B.Ed. will be made compulsory. "In the ten years, by 2030, as the necessary qualification for all teacher roles becomes the four years integrated B.Ed. programme, the salary and promotion structure will also be made equivalent across all stages," said the committee in the recommendations. Practical experiences in the teaching have been given the main emphasis and the students opting for four years Integrated B.Ed. will have to learn practical teaching under as primary teacher of the area.
"Teachers must also have opportunities for research, access to professional communities through which they develop and share their professional knowledge. Teachers who are in service need to be seen as an important student clientele by Department of Education at universities, so that programmes that meet their requirements for research and future study are developed and offered," suggests the new policy at p.128 under the section 5.3 Continuous Professional Development of teachers. As the teachers generally avoid posting in rural and tribal areas, the policy suggests providing incentives and accommodation facilities for teachers in rural and tribal areas of the country. In addition, the liberal teaching system has been recommended to give freedom to teachers to choose the methods of teaching.
The promotion of teachers will include both hard indicators which are non-negotiable and soft indicators which are related to professional practice and competencies. The hard indicators will include attendance regularity and punctuality, financial propriety, not using corporal punishment, participating in any mandatory school functions and meetings while soft indicators will include effective pedagogy, and classroom practices, effective developmental assessment of progress of students, effective use of teaching – learning material, quality of engagement and interaction with parents and students and organization of quality school events. Besides, more parameters could be included under hard and soft indicators. In addition, the new policy has also suggested abolishing the provision of para-teachers like Shiksha Mitra which has become a tool of exploitation of contractual teachers.
These provisions, according to the K. Kasturirangan committee, would boost the self-esteem of school teachers and attract brilliant minds to adopt teaching as a profession. However, the committee has not suggested concrete provision to address the problem of absenteeism among teachers.
SDG 4 for India: National Education Policy (NEP) 2019 https://www.devdiscourse.com/live-discourse/695-sdg-4-for-india-national-education-policy-nep-2019
Siddheshwar Shukla is Associate Editor with Devdiscourse.
Download The Devdiscourse News App for Latest News.
---