Irrfan would have got an Oscar if Hollywood films were made in Hindi, says Sutapa Sikdar
---
PTI
|
New Delhi
|
Updated: 27-05-2023 16:16 IST | Created: 27-05-2023 15:47 IST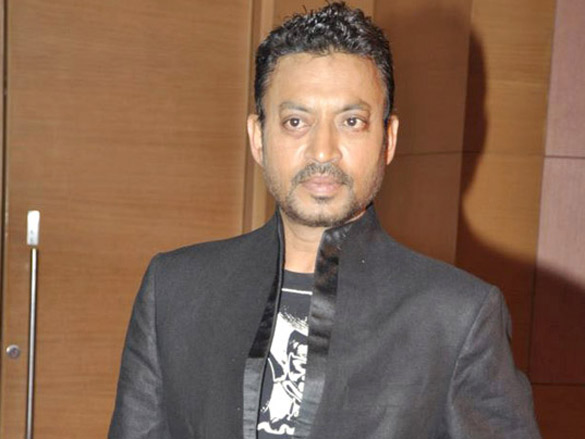 ---
If Hollywood movies were made in Hindi, Irrfan Khan would have got an Oscar, writer Sutapa Sikdar would often tell her actor husband, as she believed the English language was a ''barrier'' for him in the West.
Sutapa in an interview with journalist-author Shubhra Gupta, published in Pan Macmillan India's upcoming book, ''Irrfan: Life in Movies'', said the iconic actor took a while to get comfortable with the English language.
''His mother tongue was Hindi, he thought in Hindi. So, I personally felt it took him a while to be comfortable in the English language. Very strictly my point of view. I feel that language was a barrier,'' said Sutapa, as quoted in the book.
Irrfan, who died of cancer in April 2020, transcended geographical barriers and was admired internationally for his roles in movies like ''Life of Pi'', ''Jurassic World'', ''Inferno'' and Oscar-winning ''Slumdog Millionaire''.
''I used to always tell him, 'Hollywood ki picture agar Hindi mein bolti na, ab tak tujhe Oscar mil gaya hota' (If Hollywood movies were made in Hindi, you would have got an Oscar by now)'' she added.
Sutapa also found flaws in Irrfan's Bengali in 2006 film ''The Namesake'', but acknowledged the hard work put in by the actor in making his English sound effortless.
She recalled Irrfan's conversation with legendary Hollywood composer Hans Zimmer at a family dinner during the shooting of ''Inferno'', and how nervous she was fearing that the actor would make a ''grammatical mistake'' -- which he didn't.
''He was conversing and I was getting nervous: abhi ye kuchh galat bolega hi bolega! (He will definitely say something wrong.) But it was amazing, the way he spoke of various things, and then he's telling (me) in the car ki 'Tu toh aise baithi hogi apni ungli pakad ke ki ye kab grammatical galti karega.' (You must have been waiting, holding your breath, for me to make a grammatical mistake),'' she recalled.
Talking about her favourite performances of Irrfan, the 55-year-old writer said she loved him in the American drama television series ''In Treatment'', ''Qarib Qarib Single'' and ''Maqbool'' -- where she felt in some scenes he even outdid his idol Naseeruddin Shah.
However, it was the actor's performance in National Award-winning ''Paan Singh Tomar'' which made Sutapa -- also Irrfan's batchmate from the National School of Drama (NSD)-- emotional.
''I would not say, 'Arre wah, kya kamaal kar diya toone!' (What a remarkable performance you've given!) Till I actually felt it, you know? Like in 'Paan Singh Tomar', I felt that he lived that character, and I cried. And he cried because he said this is the first time I was acknowledging his performance,'' she said.
''Irrfan: Life in Movies'', scheduled to be released on June 7, offers a compelling account of Irrfan's life and achievements -- starting from his days at the NSD to his nearly decade-long stint in television and his gradual ascent in the film industry.
It engages key people, including director Mira Nair, Vishal Bharadwaj, and Anurag Basu in conversation on the actor's art, craft and legacy.
(This story has not been edited by Devdiscourse staff and is auto-generated from a syndicated feed.)