Designated Survivor Season 4: Is President misusing power? Lorraine's future revealed
---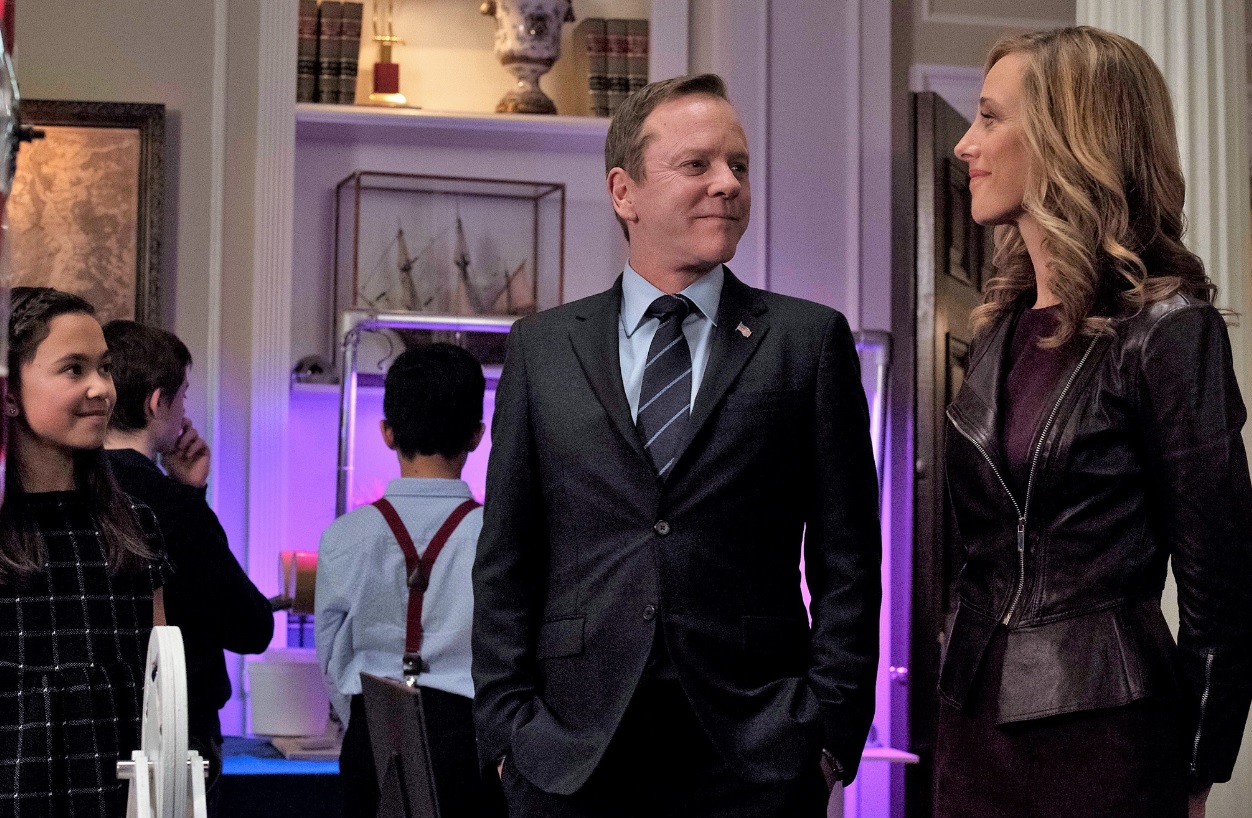 ---
It's been a month and few days Designated Survivor Season 3 was streamed on Netflix and now Season 4's demand is rising high. The show stars Adan Canto, Natascha McElhone and Kiefer Sutherland as Aaron Shore (the Vice President of the United States), Alex Kirkman (the First Lady of the US) and Tom Kirkman (the US President) respectively. Tom Kirkman becomes the Head of the State after a bomb attack took place at Capitol building, which killed the entire government. He is re-elected for a second term at the end of Season 3.
Fans now want to know when Designated Survivor Season 4 will return on Netflix. The streaming platform has not officially confirmed. Some believe that Netflix can make the official confirmation this month. What's on Netflix during the end of June that the fourth season of the American political thriller drama television series can hit the streaming platform in mid-2020. There is an absolute hope that the fourth season will be renewed soon as the numbers and figures on the rating sites are good. It received 8 in IMDb's most popular list weeks after Season 3 was released. Even its social media remains active, which is also a good sign of its renewal.
A big question is what fans can expect from Designated Survivor Season 4. The viewers who have watched previous seasons must know that Tom Kirkman won the election and continues to fight another four years in the office. The viewers can expect to see something linked to impeachment in Season 4 as he opted to cover information that would have pronounced Moss not guilty for the bio-attack attempts, predicts Trinikid.
Some believe that probably fans will continue seeing Tom, the President's integrity and morality being tested in Designated Survivor Season 4. In Season 3, chose to hide a truth than revealing to the public. In doing so, he gradually realized that he is also becoming like everyone in the White House who misuse the power. He started feeling that he is also becoming a manipulative person just like other politicians. On the other hand, Lorraine Zimmer (Julie White) is expected to be seen behind the bar for illegal hacking along with Emily Rhodes (Italia Ricci). Lorraine was the campaign manager for Tom's presidential campaign.
Also Read: Rick and Morty Season 4 celebrates America's Independence day with small teaser