Entertainment News Roundup: Firefighters tackle blaze at Warner Bros UK studio; New 'Lion King' movie lands with a critical whimper
Devdiscourse News Desk
|
Updated: 12-07-2019 10:49 IST | Created: 12-07-2019 10:27 IST
---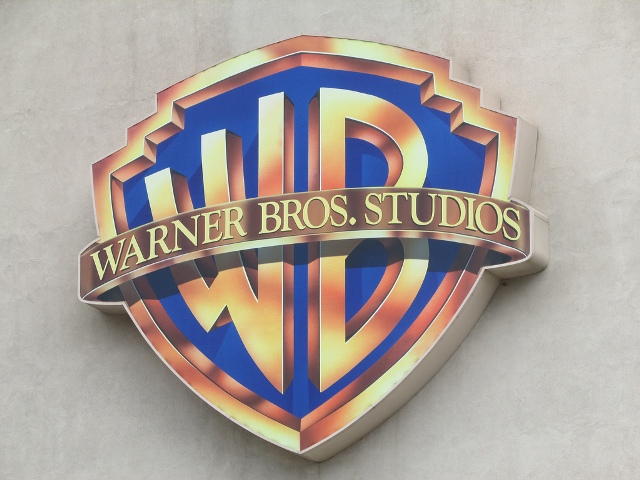 Following is a summary of current entertainment news briefs.
Powerful Japanese boy-band producer Kitagawa dies at 87
Johnny Kitagawa, one of the Japanese entertainment industry's most powerful producers and the Guinness record-winning brain behind many of Japanese pop music's most popular boy bands, such as SMAP, died on Tuesday at 87 after a stroke, his office said. Born in the United States as Hiromu Kitagawa, he came to Japan after serving in the U.S. military in the Korean War and worked at the U.S. Embassy before starting a musical group called "Johnny's" and setting up a talent agency called "Johnny & Associates" in 1962.
Ticket resellers settle New York charges over inflated concert ticket prices
Two companies in the ticket resale industry agreed to pay $1.55 million to settle a lawsuit by New York Attorney General Letitia James accusing them of tricking tens of thousands of people into buying tickets for concerts, shows and other live events that they never owned. Ticket Galaxy, TicketNetwork Inc and their owner Donald Vaccaro did not admit liability in Wednesday's settlement.
Taylor Swift shakes off Kardashian clan as highest-paid celebrity
Singer Taylor Swift was named the world's highest-paid entertainer on Wednesday but was closely followed by two members of the wider Kardashian clan - reality star turned cosmetics queen Kylie Jenner and rapper Kanye West. The annual Forbes Celebrity 100 list also saw soccer stars Lionel Messi, Cristiano Ronaldo and Neymar among the top 10, along with British singer-songwriter Ed Sheeran and 1970s soft rock band The Eagles, who embarked on a new tour in 2018.
Rip Torn, Emmy winner and Oscar nominee, known as a trouble-maker, dies at 88
Emmy winner Rip Torn, whose tempestuous nature made him a compelling character actor on the screen and stage but sometimes caused him trouble on the set and in private life, died on Tuesday at the age of 88, media reports said. Torn, whose late-career resurgence included a key role on U.S. television's "The Larry Sanders Show" and in the movies "Men in Black" and "Dodgeball," died peacefully at his home, his family told the Hollywood Reporter and other media.
Ex-Hollywood producer Harvey Weinstein gets approval for new lawyers in rape case
Former Hollywood producer Harvey Weinstein got approval from a New York judge to hire a new legal team two months before his scheduled rape trial. The two new lawyers, Donna Rotunno and Damon Cheronis, appeared at a brief hearing in Manhattan Supreme Court before Justice James Burke to make their formal applications to take over Weinstein's defense before the Sept. 9 trial date.
Firefighters tackle blaze at Warner Bros UK studio
Firefighters were tackling a blaze on Thursday at Warner Bros studios north of London, where the Harry Potter films were shot Fifteen fire engines were at the Leavesden studios in Hertfordshire where the fire started late on Wednesday night, the local council said.
New 'Lion King' movie lands with a critical whimper
The much-anticipated new version of the animated movie classic "The Lion King" landed with a whimper rather than a roar on Thursday with critics hailing it as visually impressive but tame in terms of character and storytelling. "The Lion King," Walt Disney Co's latest remake of its own beloved animated films, shows off advanced techniques that blend virtual reality, live-action and digital imagery to bring a hyper-real feel to the animals and African settings.
Beyonce leads red carpet stars as 'The Lion King' roars back to life
Beyonce led the stars behind the voices of "The Lion King" down the red carpet on Tuesday at the world premiere of the remake of the 1994 Disney movie which uses computer-generated imagery to bring a realistic look to Pride Rock. Depicting stunning African scenery, the new movie follows the same plot as the original Oscar-winning animation about lion cub Simba, who flees his kingdom after his villainous uncle Scar connives to take his father Mufasa's place as king.
Spanish court rules Julio Iglesias is father of 43-year old man
A Spanish court ruled on Wednesday that singer Julio Iglesias is the father of a 43-year old man, resolving a paternity dispute that had lasted three decades after the veteran star refused to take a DNA test. Javier Sanchez-Santos was born in 1976 to Portuguese dancer Maria Edite Santos.
Also Read: Japanese entertainment tycoon Johnny Kitagawa dies at 87
---