Health News Roundup: Melbourne braces for anti-lockdown protests as daily cases hit pandemic high; Developing nations' plea to world's wealthy at U.N.: stop vaccine hoarding and more
---
Reuters
|
Updated: 23-09-2021 10:44 IST | Created: 23-09-2021 10:28 IST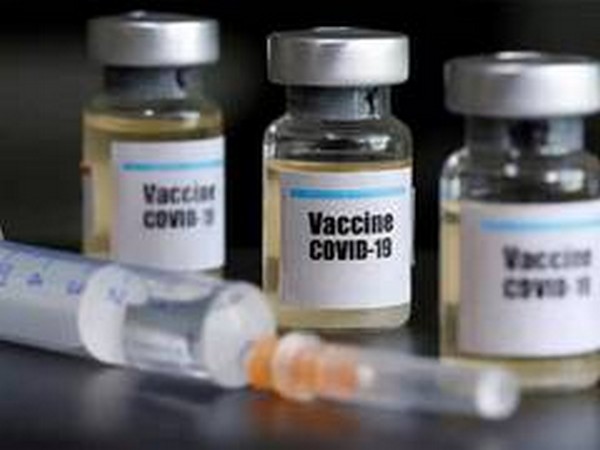 ---
Following is a summary of current health news briefs.
Melbourne braces for anti-lockdown protests as daily cases hit pandemic high
Police in Melbourne prepared for the fourth day of anti-lockdown protests on Thursday and a vaccination hub in the city closed after protesters allegedly abused staff, while COVID-19 cases across the state of Victoria hit a daily record.
Hundreds of protesters have taken to the streets in the city of 5 million since officials earlier this week ordered a two-week closure of building sites and made vaccines mandatory for construction workers to limit the spread of the virus.
Developing nations' plea to world's wealthy at U.N.: stop vaccine hoarding
Leaders from developing nations warned the U.N. General Assembly this week that COVID-19 vaccine hoarding by wealthy countries left the door open for the emergence of new coronavirus variants even as infections already increase in many places. The Philippines warned of a "man-made drought" of vaccines in poor countries, Peru said international solidarity had failed and Ghana lamented vaccine nationalism. The United Nations chief described the inequitable distribution of COVID-19 vaccines as an "obscenity."
Under pressure, U.S. donates half billion more COVID-19 vaccine doses to world
The United States on Wednesday promised to buy 500 million more COVID-19 vaccine doses to donate to other countries as it comes under increasing pressure to share its supply with the rest of the world. President Joe Biden made the announcement during a virtual summit aimed at boosting global vaccination rates against the coronavirus and rallying world leaders to do more.
S.Korea urges more testing over fear of holiday COVID-19 surge
South Korean authorities warned people returning from a holiday to get tested even for the mildest COVID-19 type symptoms, especially before clocking in for work amid a new surge in coronavirus cases in and around the capital. The country, which has been grappling with a fourth wave of infections since early July, will on Friday roll back the allowance gatherings during the Chuseok holiday week to two people after 6 p.m. in the greater Seoul area.
Beijing Wantai plans large trial for nasal spray COVID-19 vaccine candidate
Chinese vaccine developer Beijing Wantai Biological Pharmacy Enterprise plans to start a large trial for its nasal spray-based COVID-19 vaccine candidate next month, a clinical trial registration record showed. The company aims to recruit 40,000 adult participants for the Phase III clinical trial, according to an entry posted on the Chinese Clinical Trial Registry on Wednesday. The adults would be given two doses of the Beijing Wantai vaccine candidate or a placebo vaccine at a two-week interval, it said.
Severe COVID-19 may trigger autoimmune conditions; New variants cause more virus in the air
The following is a summary of some recent studies on COVID-19. They include research that warrants further study to corroborate the findings and that have yet to be certified by peer review. Severe COVID-19 may "trip off" immune self-attacks
U.S. FDA clears Pfizer COVID-19 booster for older and at-risk Americans
The U.S. Food and Drug Administration on Wednesday authorized a booster dose of the Pfizer Inc and BioNTech COVID-19 vaccine for those 65 and older, all people at high risk of severe disease, and others who are regularly exposed to the virus. The decision paves the way for a quick rollout of the booster shots as soon as this week for millions of people who had their second dose of the vaccine at least six months ago.
New Zealand's Ardern says lockdowns can end with high vaccine uptake
New Zealand Prime Minister Jacinda Ardern said on Thursday the country should aim for a 90%-plus rate of inoculation, and could drop strict coronavirus lockdown measures once enough people were vaccinated. New Zealand eliminated COVID-19 last year and remained largely virus-free until an outbreak of the highly infectious Delta variant in August led to a nationwide lockdown.
Americas health agency sees COVID outbreaks continuing into 2022
The Pan American Health Organization (PAHO) warned on Wednesday that countries in the region could continue to face localized COVID-19 outbreaks "well into 2022" even while deaths have fallen from their peak in January. While vaccinations are progressing, the region faces a "severe vaccine inequality problem" that will prolong the pandemic, particularly in the poorer Latin American nations, PAHO said in a report to its annual policy-setting meeting.
Alaska, overwhelmed by COVID-19 patients, adopts crisis standards for hospitals
Alaska, which led most U.S. states in coronavirus vaccinations months ago, took the drastic step on Wednesday of imposing crisis-care standards for its entire hospital system, declaring that a crushing surge in COVID-19 patients has forced rationing of strained medical resources. Governor Mike Dunleavy and health officials announced the move as the tally of newly confirmed cases statewide reached another single-day record of 1,224 patients amid a wave of infections driven by the spread of the highly contagious Delta variant among the unvaccinated.
(This story has not been edited by Devdiscourse staff and is auto-generated from a syndicated feed.)