Extreme cold claims 20 lives in Afghanistan
Natural catastrophes have made the situation even worse for Afghans as they grapple with one of the greatest humanitarian crisis in the country's history.
---
ANI
|
Updated: 16-01-2023 12:28 IST | Created: 16-01-2023 12:28 IST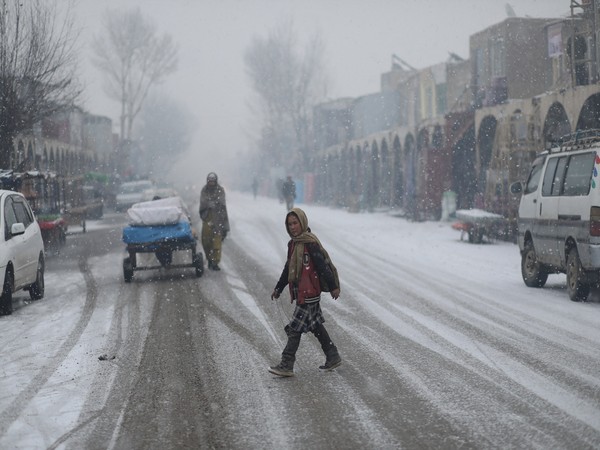 ---
A sudden fall in temperature has severely affected people, already hit hard by poverty, lack of food and fuel, in the trouble torn country, TOLO news reported on Monday. At least 20 people have been killed.
In Badghis and other provinces, the cold has also killed at least 4,000 cattle. Husain, a Herat resident, said he was hospitalised after being exposed to freezing temperatures on his way to an illegal migration to Iran.
"We were on the way for four hours that snowfall started and we could move forward anymore," he said, as per TOLOnews. According to statistics from Herat Regional Hospital, at least 70 people were hospitalised for hypothermia, and four drug addicts were killed. According to local officials, at least five people died in Badghis due to hypothermia, and all of them were shepherds.
"One shepherd and four children were killed due to hypothermia," said the spokesman for Badghis governor. Ahmad Hanzala. According to local officials, cold weather killed five people in Khost province, two in Faryab, and two more in Jawzjan. In addition, one person was killed in Sar-e-Pul, and five drug addicts were killed in Baghlan province, TOLOnews reported.
Since the Taliban seized power in Kabul last year, 18 packages of USD 40 million and more than 30 packages of USD 32 million, worth of funds, have been given to Afghanistan, Khaama Press reported citing DAB records. Despite the assistance, Afghanistan's poverty, malnutrition, and unemployment rates are still at their peak.
Natural catastrophes have made the situation even worse for Afghans as they grapple with one of the greatest humanitarian crisis in the country's history. (ANI)
(This story has not been edited by Devdiscourse staff and is auto-generated from a syndicated feed.)