US lawmakers raise concern over Taliban's misuse of American humanitarian aid in Afghanistan
The letter written by Michael McCaul also included signatures of some other members of the US House of Representatives.
---
ANI
|
Updated: 18-05-2023 16:02 IST | Created: 18-05-2023 16:02 IST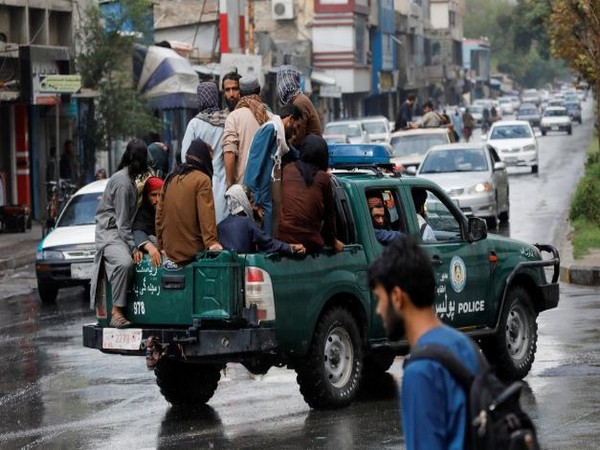 ---
US Representative Michael McCaul, chairman of the House Foreign Affairs Committee, in a letter written to the Administrator of the United States Agency for International Development (USAID) raised concerns over the "Taliban's misuse and diversion of US-funded humanitarian and development assistance flowing into Afghanistan," TOLO News reported. The letter written by Michael McCaul also included signatures of some other members of the US House of Representatives. The US lawmakers in the letter wrote, "While the humanitarian crisis in Afghanistan undeniable, it is essential that US provided assistance benefits suffering Afghans rather than the Taliban," as per the news report.
Taliban-led Ministry of Economy has refuted the allegations and said that the Taliban is trying to provide aid with transparency. Abdul Latif Nazari, Taliban-led Deputy Minister of Economy said, "We not only interfere in international aid but we provide further facilities for it. Our monitoring is aimed at reaching the people who deserve it, through transparency." Afghanistan is facing a severe economic crisis after the Taliban takeover in August 2021, that followed by the suspension of international aid and the freezing of more than USD 9 billion in foreign reserves, as per the TOLO News report.
Sayed Masoud, an economist, called the Taliban supporting their own ruling in Afghanistan as one of the reasons that assistance does not reach to the people in the country. According to economists, international aid will not address economic challenges until it is directed at development projects, as per the news report. Abdul Baseer Taraki, an economist said, "Unfortunately, it has been 42 years that we are being provided with aid. We don't have any positive result. Its results could be seen when we do fundamental work," according to TOLO News.
Seyar Qureshi, an economist, said that the investment of international aid in economic and intrastromal projects can create jobs and raise the level of production and increase income. Meanwhile, Human Rights Watch in its report said Afghanistan remained one of the world's worst humanitarian disasters and the crisis has worsened after a ban on women working for NGOs, TOLO News reported. According to the report, two-thirds of the population in Afghanistan is food insecure and 875,000 children face acute malnutrition.
"Afghanistan has largely disappeared from the media, but it remains one of the world's worst humanitarian disasters. Two-thirds of the country's population is food insecure, including 875,000 children facing acute malnutrition. Women and girls remain most at risk," said Human Rights Watch, TOLO News reported. Stephane Dujarric, Spokesman for the United Nations Secretary-General Antonio Guterres said, "The additional information I have is that the humanitarian situation remains critical in Afghanistan and our operations also remain underfunded." (ANI)
(This story has not been edited by Devdiscourse staff and is auto-generated from a syndicated feed.)