Health News Roundup: Epinephrine self-injectors potent after expiry; Michigan water charges dropped; Enanta's lung infection therapy succeeds
Reuters
|
Updated: 14-06-2019 18:37 IST | Created: 14-06-2019 18:27 IST
---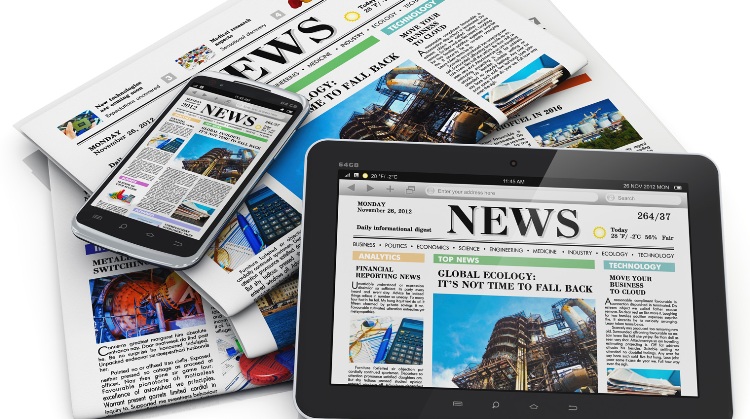 Many epinephrine self-injectors still potent long after expiration date
EpiPens and other autoinjectors filled with epinephrine to treat severe allergic reactions may still be potent enough to work many months past their labelled expiration date, according to a new study that concludes patients might need expensive refills less often. These autoinjectors contain a pre-set dose of epinephrine, a life-saving drug used by people at risk of experiencing anaphylaxis, a severe allergy attack. Untreated, anaphylactic shock can be fatal because blood pressure can drop suddenly and airways can narrow, making it difficult to breathe.
Prosecutors drop Flint, Michigan water charges over 'flawed' probe
Michigan prosecutors on Thursday dropped all criminal charges over the deadly contamination of the city of Flint's water, saying a more thorough investigation was needed before they could proceed with the case. The charges were brought by the Office of Special Counsel (OSC), a federal prosecutorial agency, and were based on an investigation that state prosecutors described as "flawed."
Enanta's lung infection therapy succeeds in a mid-stage trial
Enanta Pharmaceuticals Inc said on Friday its treatment for a highly contagious respiratory infection met the main goal of reducing virus levels in the body and improving symptoms in patients in a mid-stage study. The therapy, EDP-938, developed for treating respiratory syncytial virus (RSV) infection which currently has no available treatment, was compared with placebo, the company said.
Father's smoking during pregnancy tied to asthma in kids
Children who are exposed to tobacco smoke from their fathers while they're in the womb may be more likely than those who are not to develop asthma by age 6, according to a study of chemical changes to DNA. While prenatal smoke exposure has long been linked to an increased risk of childhood asthma, the current study offers fresh evidence that it's not just a pregnant mother's smoking that can cause harm.
WHO likely to declare Ebola an international emergency: experts
The World Health Organization (WHO) should and is likely to declare an international emergency over the Ebola epidemic in the Democratic Republic of Congo that has now spread to Uganda, experts said as a WHO advisory panel met on Friday. Congo's epidemic is the second worst worldwide since West Africa's Ebola outbreak in 2014-16, with 2,084 cases and 1,405 deaths since being declared in August. The WHO said on Thursday that two people had died in Uganda having arrived with the disease from Congo.
Bluebird prices gene therapy at 1.575 million euros over five years
Bluebird bio Inc on Friday set a price for its gene therapy, Zynteglo, at 1.575 million euros ($1.78 million) over five years, after winning conditional approval in Europe this month to treat a rare genetic blood disorder. The company proposed a five-year instalment plan, with 315,000 euros paid up front and additional annual payments due only if the treatment continues to be effective.
Female soldiers wanting to suppress periods face barriers
Military women wanting to stop menstruating while they are deployed may face a number of barriers, a new commentary suggests. The majority of surveyed military women say they would like to suppress menstruation during deployment but very few are doing so, according to the paper in Obstetrics & Gynecology that explores why more military women are not accessing that option.
Family sent back to DR Congo after two die of Ebola in Uganda
Authorities repatriated the relatives of two people who died of Ebola in Uganda back to the Democratic Republic of Congo on Thursday, including a 3-year-old boy confirmed to be suffering from the disease, the Ugandan health minister said. The cases marked the first time the virus has crossed an international border since the current outbreak began in Congo last August. The epidemic has already killed 1,390 people in eastern Congo.
Indonesia cracks down on online tobacco ads to deter young smokers
Indonesia, the world's fourth biggest producer of cigarettes, will crack down on online tobacco advertisements in a bid to target youthful smokers, the communication minister said on Thursday. Health groups say more teenagers are taking to smoking in Indonesia, which already has nationwide curbs on cigarette ads, including a ban on sponsors' promotion of tobacco products, though it is not consistently enforced by regional authorities.
Brazil lifts suspension of beef exports to China
Brazil's government said on Thursday it has lifted a suspension of beef exports to China after dealing with an atypical case of mad cow disease, sending shares of Marfrig Global Foods, Minerva SA and other Brazilian meatpackers soaring. The suspension had been in effect since June 3 after a case was reported in a 17-year-old cow in the state of Mato Grosso. Cases can arise spontaneously in cattle herds, usually in animals 8 years old or older.
---