Israel celebrates India Culinary week
PTI
|
Telaviv
|
Updated: 12-07-2019 19:24 IST | Created: 12-07-2019 19:13 IST
---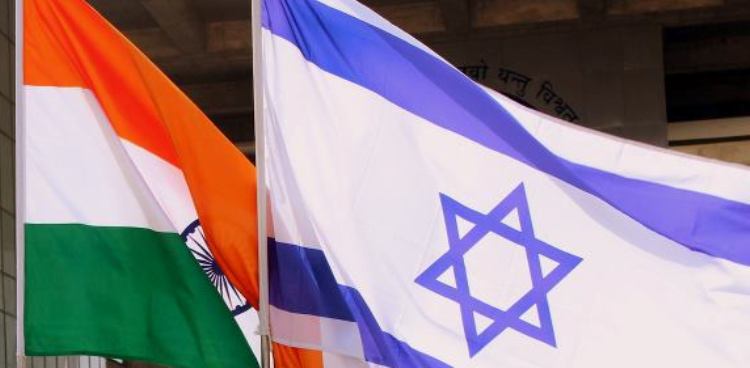 Lal maas, gatte ki sabzi, appam, stuffed kulcha and missi roti prepared by a renowned Indian chef were some of the delicacies that won the hearts of Israelis during the Indian Culinary Week here. The programme, featuring the winner of the second edition of Master Chef India Shipra Khanna, was launched by Indian Ambassador to Israel Pavan Kapoor at the Sheraton Tel Aviv hotel on July 8, an official statement said.
The three-day programme, which culminated here on Thursday, attracted massive response from India enthusiasts in Israel and Khanna "winning the hearts" with her cooking skills. "Some 20 established chefs from all over Israel attended her workshop at Dan hotel in Tel Aviv on Thursday and were not only thrilled by the tips she had to offer but her mild manners and wonderful cooking," Raviv Schwartz of Dan hotel told PTI.
Among those who participated in the workshop meant only for professionals was Nof Atamna-Ismaeel, winner of Master Chef Israel 2014 season. The menu for the workshop consisted of Kothimbir Wadi, Siddu, Sepu Wadi, Lal Maas, Gatte ki Sabzi, Appam, stuffed kulcha and Missi roti. Two chefs from restaurants in Jerusalem also travelled to participate in the event.
The popular Indian chef, who is also a restaurateur, consultant, author and an anchor for TV shows with a huge social media following, took to the streets in Tel Aviv and Jerusalem to familiarise the masses with the Indian cuisine. Khanna toured various popular spots like the Carmel Market, Ali Karavan restaurant which is known to be the best hummusiya in Jaffa, and to Neve Tzedek to interact with local people.
She also visited the Yulia restaurant at Tel Aviv port whose fish preparations are famous in Israel and lent a helping hand to its Chef Roman in making some of the dishes. She was met with cheering crowds in Jerusalem's Mahane Yehuda shuk (market) and the old city on Friday which attract huge gatherings before the start of Sabbath. "The people are amazing. I had a great time cooking, talking to people, talking to chefs. They are all so friendly," Shipra said.
With almost 50,000 Israelis traveling to India every year, most of them youngsters who go immediately after finishing their mandatory army service, the local population is quite familiar with Indian food. Also the upscale restaurants in Tel Aviv like Tandoori and Indira, several cheaper options have mushroomed all across the city offering Indian street food to nostalgic youngsters.
The names of the restaurants, sab kuchh milega, dosa bar, 24 rupees etc., give them a distinct Indian character. They have also emerged as centres of socialisation among India enthusiasts in Israel. Inaugurating the Indian culinary week, Ambassador Kapoor announced that easing in visa norms for Israelis wishing to visit India.
"Israelis wishing to travel to India could apply for visa sitting at home on their computers and get an approval within 24 hours for a multiple entry one-year visa," he told the India enthusiasts gathered at the opening event. He also said that it was now easier to travel to India as Indian carrier 'Air India' is offering direct flights between Tel Aviv and Delhi five times a week, suggesting lovers of Indian food that they could go to India for a weekend to have a delicious meal.
Director General of Israel's Tourism Ministry Amir Halevi said that there was a general momentum in Indo-Israel ties which has acquired the form of a strategic partnership but it is "also a great time for tourism". "The number of Indians coming to Israel has doubled in the last two years," Halevi said, but also pointed out that it was still insignificant in terms of India's population and potential.
Some 70,000 Indians are said to have visited Israel over the past one year. Air India, State Bank of India, Lagad be Hodu, India's Tourism ministry and Israel were the chief sponsors of the Indian culinary week, coordinated by the Embassy of India in Israel.
(This story has not been edited by Devdiscourse staff and is auto-generated from a syndicated feed.)
Download The Devdiscourse News App for Latest News.
---