Health News Roundup: Britain takes steps to clamp down on teen vaping; WHO records over 1,000 attacks on Ukraine healthcare during war and more
---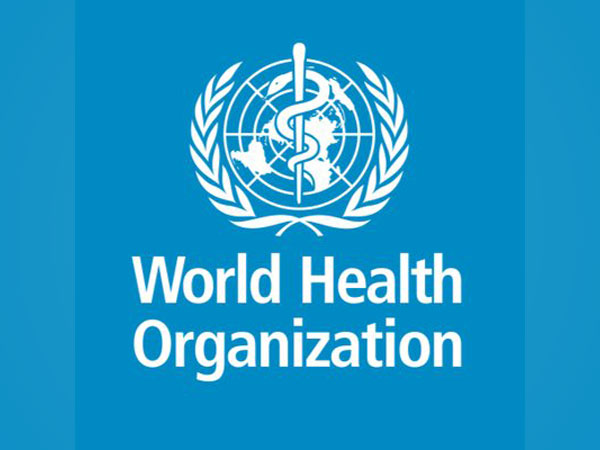 ---
Following is a summary of current health news briefs.
Britain takes steps to clamp down on teen vaping
The British government said on Tuesday it would close a loophole that lets retailers give free samples of vapes to children in a clampdown on e-cigarettes, whose colourful designs and fruity flavours make them stand out on grocery store shelves. "I am deeply concerned about the sharp rise in kids vaping and shocked by reports of illicit vapes containing lead getting into the hands of school children," Prime Minister Rishi Sunak said in the statement released by the health department, referring to a BBC report last week.
WHO records over 1,000 attacks on Ukraine healthcare during war
The World Health Organisation (WHO) said on Tuesday it had recorded 1,004 attacks on healthcare in Ukraine during the Russian invasion, the highest number recorded by the organisation in any conflict. "The 1,004 WHO-verified attacks over the past 15 months of full-scale war have claimed at least 101 lives, including both health workers and patients, and injured many more," it said in an emailed statement.
New Zealand working to update surrogacy laws to make process easier
The New Zealand government will update the country's surrogacy law to make the process easier and less discriminatory, New Zealand's Justice Minister Kiri Allan said late on Tuesday. "Surrogacy has become an established method of forming a family for people unable to carry a child themselves. However, the laws that apply to surrogacy are outdated and need to change," Allan said in a statement.
Pfizer's hemophilia therapy reduces bleeding in late-stage study
U.S. drugmaker Pfizer Inc said on Tuesday late-stage study data for its experimental hemophilia therapy showed superiority to the current standard of care treatment in reducing bleeding rates in patients. The therapy, marstacimab, met its main trial goal, demonstrating superiority to factor replacement therapies, with a 92% reduction in bleeding in patients with severe hemophilia A and moderately severe to severe hemophilia B, Pfizer said.
Purdue Pharma can protect Sackler owners in opioid bankruptcy, court rules
Bankrupt OxyContin maker Purdue Pharma can shield its owners, members of the wealthy Sackler family, from opioid lawsuits in exchange for a $6 billion contribution to the company's broader bankruptcy settlement, a U.S. appeals court ruled on Tuesday. The New York-based 2nd U.S. Circuit Court of Appeals said that U.S. bankruptcy law allows legal protections for non-bankrupt parties, like the Sacklers, in extraordinary circumstances.
Uganda enacts law to stop stealing of human organs
Ugandan President Yoweri Museveni has approved a law to stop the stealing of human organs and tissues, the health minister said on Tuesday, in a nation where women have been reportedly duped into unnecessary surgeries. Local media have in recent years reported cases of women recruited for domestic work in the Middle East being conned into medical procedures after which their kidneys are sold in global trafficking rings.
Amylyx says European panel unlikely to endorse ALS drug
Amylyx Pharmaceuticals Inc said on Tuesday that a European regulatory panel had taken a negative view on its amyotrophic lateral sclerosis (ALS) treatment, stalling the company's plans on introducing its first commercial drug in the region. Amylyx said the European Medicines Agency's committee was "trending toward a negative opinion" on the marketing application for the drug.
US slaps sanctions on Chinese, Mexican entities in fentanyl action
The United States on Tuesday imposed sanctions on 17 people and entities based in China and Mexico who it accused of enabling production of counterfeit fentanyl-laced pills, as the Biden administration seeks to stem imports of the deadly drug. The Treasury Department said it slapped sanctions on seven entities and six people based in China, as well as one business and three people based in Mexico.
UK government given more time to hand over Boris Johnson messages to COVID inquiry
British ministers have been given more time to hand over unredacted messages from former prime minister Boris Johnson to a public inquiry looking into the handling of the COVID-19 pandemic, in a stand-off that could lead to criminal sanctions.
Johnson's government ordered an inquiry in 2021 to look into the preparedness of the country as well as the public health and economic response after Britain recorded one of the world's highest total number of deaths from COVID-19.
Omron to open its first Indian medical devices plant in Tamil Nadu
Japan's Omron will invest 1.28 billion Indian rupees ($15.5 million) in its first medical device factory in India in the southern state of Tamil Nadu, the local government said, the latest foreign manufacturer to set up operations in the region. Omron will play an important role in enhancing the medical infrastructure of Tamil Nadu by beginning to produce medical devices in the state, Chief Minister M.K. Stalin said in a statement on Tuesday.
(With inputs from agencies.)