Trump critic and supporter in tight race in Utah special GOP congressional primary
---
PTI
|
Utah
|
Updated: 06-09-2023 13:03 IST | Created: 06-09-2023 12:59 IST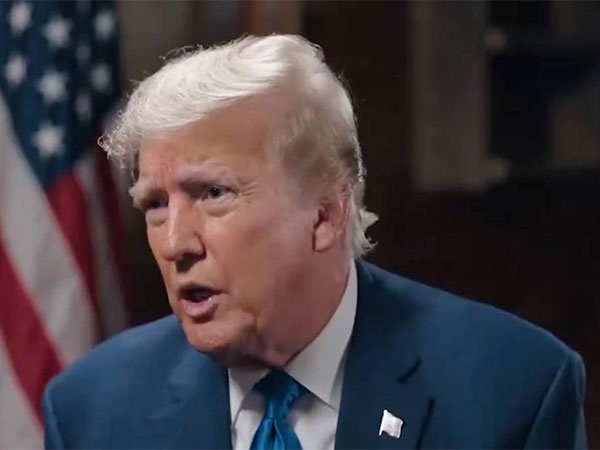 ---
The race had tightened Tuesday between a Donald Trump critic and supporter in a Utah special congressional primary race that could offer a glimpse into how Republican voters feel about a string of indictments against the former president as he seeks another term.
The special election primary to replace longtime Republican US Rep. Chris Stewart saw Celeste Maloy, who was Stewart's chief legal counsel and has his endorsement, with a narrow lead over former state lawmaker Becky Edwards late Tuesday.
Edwards, a Trump critic, won two urban counties but Maloy, a Trump supporter, overtook her with strength from rural areas. Votes yet to be counted included thousands of mail-in ballots over the next two weeks.
After seeing her early lead evaporate, Edwards briefly thanked supporters and ended an election night party in Salt Lake City. As they chanted, "Becky, Becky," Edwards said she felt optimistic but would have to wait for more vote counting.
Businessperson Bruce Hough, a committeeman for the Republican National Committee for over a decade, trailed by a wide margin, meaning a woman will likely next represent the district covering northern Salt Lake City and much of southern and western Utah.
The GOP winner in the reliably Republican area will be the favorite against Democratic state Sen. Kathleen Riebe in the November 21 special general election.
Stewart, a six-term Republican and veteran of the US Air Force, set off a scramble to fill his seat when he announced in May he was resigning because his wife is ill. He plans to step down Sept. 15 after 10 years in office.
Trump and the indictments have not been a central part of this abbreviated campaign for any of the candidates. But Edwards has said she thinks Republicans should consider other candidates for the 2024 presidential race. During her unsuccessful 2022 primary run against Sen. Mike Lee, Edwards criticized Lee for backing Trump's efforts to discredit the 2020 election results.
"I'm looking for a Republican who can win back the White House. I think it's time that we have that shift," Edwards told ABC4 Utah on Aug. 19. "It's early days in the presidential election cycle but I'm watching, as I think most Americans are right now, to look for all the candidates as they're putting out their ideas." Trump won conservative Utah in 2018 and 2022 but the state has never fully embraced Trump, whose demeanour clashes with the political and religious culture that prides itself on maintaining political civility in polarising times. More than half of the state's residents belong to The Church of Jesus Christ of Latter-day Saints, known widely as the Mormon church. Republican US Sen. Mitt Romney, a frequent Trump critic, is among the members of the faith.
The federal indictments against Trump for allegedly working to overturn the 2020 election and for allegedly mishandling classified information after he left office loomed in an August 4 debate between Hough and Maloy.
Trump got little mention in the debate but both suggested the Justice Department was politically selective in charging him.
"We are seeing agencies in the federal government weaponised against people that should not be weaponised. The DOJ, the FBI, others. Everybody should be accountable to the rule of law, period, end of story. And everybody should be treated equally under the law, equally," Hough said.
The US "looks like a banana republic" with such investigations, said Maloy, who added she would want to serve on a committee to investigate the "weaponization of the federal government" if elected.
Edwards didn't take part in the debate.
Edwards has raised the most money of the three candidates, bringing in USD 379,000 while loaning herself an additional USD 300,000 from personal funds. While Maloy outraised Hough in contributions, Hough loaned his campaign more than USD 334,000.
If elected, Edwards or Maloy would become the only woman in Utah's congressional delegation and only the fifth in the state's history. The state's most recent female US representative, Mia Love, served from 2015-2019 and was the state's first Black congresswoman.
Maloy qualified for the primary ballot after winning a Utah Republican Party convention vote in June. Hough and Edwards each gathered a minimum of 7,000 signatures to qualify for the primary ballot. Hough is the father of "Dancing With The Stars" veterans Julianne and Derek Hough.
(This story has not been edited by Devdiscourse staff and is auto-generated from a syndicated feed.)