US Domestic News Roundup: Judge blocks California law meant to protect children's online safety; At UN, Biden will ask world to stick with Ukraine and more
---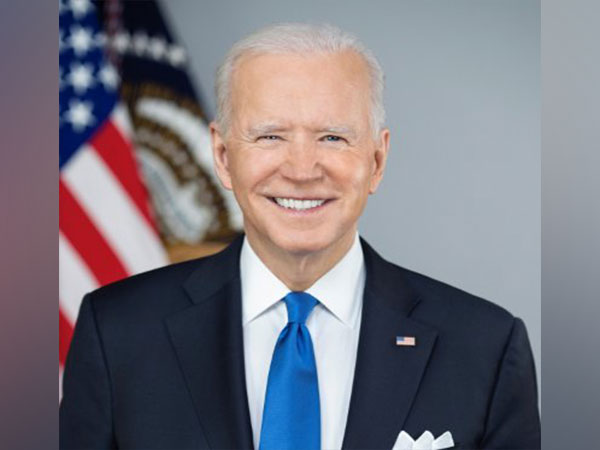 ---
Following is a summary of current US domestic news briefs.
Judge blocks California law meant to protect children's online safety
A federal judge on Monday blocked California from enforcing a law meant to protect children when they use the internet, saying the law's commercial speech restrictions likely violate the U.S. Constitution's First Amendment. In granting a preliminary injunction, U.S. District Judge Beth Labson Freeman in San Jose, California, said she was "keenly aware of the myriad harms that may befall children on the internet," but California's law swept too broadly.
At UN, Biden will ask world to stick with Ukraine
U.S. President Joe Biden will use his speech to the U.N. General Assembly on Tuesday to make a full-throated appeal for world leaders to stand with Ukraine against Russian invaders - and he hopes Republicans in Congress will take notice too. Biden's address at the annual gathering is the centerpiece event of his three-day visit to New York, which will include meetings with the heads of five Central Asian nations, and the leaders of Israel and Brazil.
Republican presidential hopeful Pence says China close to becoming 'evil empire'
Former Vice President Mike Pence said China is close to becoming an "evil empire" on Monday as he and fellow Republicans vying for their party's presidential nomination ramp up rhetoric against what they say is America's number one foreign adversary.
"China is the greatest strategic and economic threat facing the United States in the 21st Century," Pence said in a speech at the conservative Hudson Institute in Washington.
Indiana attorney general faces ethics case over abortion doctor remarks
An Indiana judicial watchdog on Monday accused Republican Attorney General Todd Rokita of violating professional conduct rules while making statements about a doctor in the state who performed an abortion on a 10-year-old rape victim from Ohio. The complaint by the Indiana Supreme Court Disciplinary Commission cited statements Rokita made on Fox News in July 2022 about Dr. Caitlin Bernard in a case that became a flashpoint in the debate over abortion access.
Traditional TV adds viewers in August as back-to-school dents streaming
More people in the U.S. turned to traditional TV for news and drama shows in August, with the start of the back-to-school season making a slight dent on the streaming viewership, market researcher Nielsen said. The combined share of broadcast and cable television, rose to 50.6% of total TV usage in August from 49.6% in July, according to Nielsen's monthly report on the state of the television market.
Trump denies wrongdoing after report he wrote to-do lists on classified documents
Donald Trump has denied wrongdoing after a report on Monday said that one of the former president's long-time assistants told federal investigators he repeatedly wrote to-do lists for her on documents from the White House marked classified. The aide, Molly Michael, told investigators that more than once she got requests or tasks from Trump written on the back of notecards that she later recognized as sensitive White House materials, ABC News reported on Monday, citing sources.
U.S. prisoners freed from Iran make emotional return home after swap deal
Five Americans freed from Iran made an emotional return to the United States on Tuesday ending their imprisonment "nightmare", a day after they were swapped for five Iranians held in the U.S. and the unfreezing of $6 billion in Iranian funds. Coming off the plane, the returning Americans were embraced by family and friends with smiles, laughs, and visible emotion, video footage from the airport showed. One of the returnees briefly waved a small Stars and Stripes handed to him.
US finds debris from fighter jet one day after crash
The U.S. military said it finally found debris from a crashed F-35 fighter jet in South Carolina on Monday, a day after asking for the public's help in locating the elusive wreckage. The pilot of the F-35B Lightning II jet had safely ejected from the aircraft on Sunday afternoon.
Trump to skip next Republican debate, give speech to auto workers
Former U.S. President Donald Trump plans to give a speech in Detroit on Sept. 27 to a crowd of union workers, skipping the second Republican presidential debate, an aide said on Monday, and instead inserting himself into a dispute between striking workers and America's leading automakers. The prime time speech is expected to be delivered to auto workers and other blue collar union members, the aide added. The speech comes as Trump has been harshly critical of President Joe Biden's electric vehicle policies and urged autoworkers to back his candidacy.
In New York, Biden says he is running for re-election because democracy is at stake
U.S. President Joe Biden, who is raising cash for his re-election campaign while visiting New York for meetings with world leaders, acknowledged concerns about his age on Monday but said he was running because democracy was still at stake. "A lot of people seem focused on my age. Well I get it. Believe me, I know better than anyone," Biden, 80, told supporters at a fundraiser on Monday evening.
(With inputs from agencies.)