Caretaker PM admits military influence to continue in Pakistan's polity
---
PTI
|
Islamabad
|
Updated: 27-09-2023 18:18 IST | Created: 27-09-2023 16:48 IST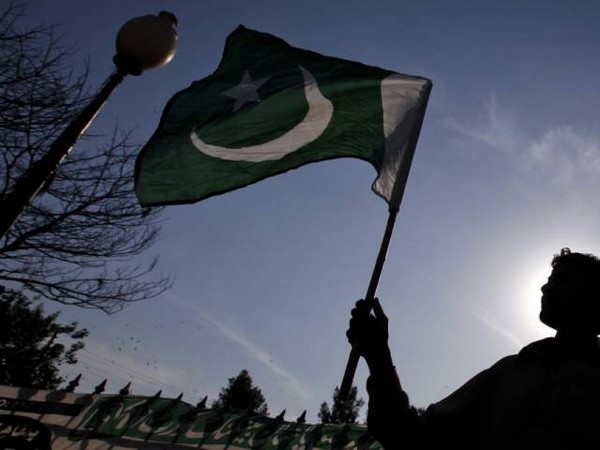 ---
Underscoring the inevitable role of the army in Pakistan, caretaker Prime Minister Anwaarul Haq Kakar has admitted that the country's military will continue its hold in politics unless civic delivery institutions are strengthened in the coup-prone country.
The powerful Army, which has ruled coup-prone Pakistan for more than half of its 75-plus years of existence, has hitherto wielded considerable power in matters of security and foreign policy.
Kakar was speaking during an interview with the news channel TRT World, a Turkish public broadcaster, on Tuesday, when he spoke about the Pakistani military's major role in politics.
"Pragmatically, realistically and honestly ... affirmative, yes," was his answer when the interviewer asked if the disciplined military would continue to stay for a foreseeable future in Pakistan's polity.
Kakar was replying to a question about the "undue influence, whether suspected or real, of the military establishment of Pakistan" and its role.
He was asked: Can Pakistan work as a democracy when most Pakistanis believe their leadership is beholden to the almost nefarious relationship with the military? "As far as the civil-military relationship and its imbalance is concerned, I personally view it as a pure government structure. Pakistani politicians, all the political leadership, have had a marital alliance with this military institution for their own specific interests," the caretaker prime minister said.
"And once they are out of power, it is one of their favourite mantras to criticise and shift the onus of their own failures in terms of governance and pinpoint the reason behind that failure as an imbalance between the civil and military relationship," he pointed out.
"Unfortunately, in our case, the civilian institutions who (sic) are responsible for the service delivery at the behest of the government or state, are performing quite poorly in last three-to-four decades .... be it in our health services, be it in our education services, be it our disaster management, be it our tax revenue collection," he said, adding, "So, when there is poor governance challenge, the only institution which has the organizational capability left with us is military." "So anyone who is leading the government has to rely on the day-to-day basis on the challenges of government and engage them to do that delivery part," the leader from the Balochistan region said.
He also offered a remedial measure: "If somebody is genuinely interested that the military should not meddle in the affairs of the state structure, then we need to enhance the capability of these civilian institutions." The question about the military's influence had earlier stemmed from another question about the alleged US involvement in former prime minister Imran Khan's ouster.
Kakar promptly dismissed it as a "conspiracy theory" that is common in all kinds of political cultures. Khan was ousted from power in April 2022 after losing a no-confidence vote, which he had then alleged was part of a US-led conspiracy targeting him because of his independent foreign policy decisions on Russia, China, and Afghanistan.
Khan is also facing more than 140 cases across the country and faces charges like terrorism, violence, blasphemy, corruption, and murder.
Observing that they (Khan's party) themselves had "retreated and they retrieved that allegation themselves in a couple of months, Kakar said, "How would I, or anyone else, believe in such a conspiracy when people who brought it to public domain backtracked from it (sic)." Kakar said his government, even if a caretaker dispensation, has ensured that "no one, whether it is the USA or any other power, meddles in our domestic affairs." "We are a sovereign country, we are a sovereign nation. We do things according to our own interests. Whether that was a good decision or a bad decision to oust Imran Khan's government, but all we know is for the last many, many, many years, that was the only way and time that he was ousted constitutionally. There was no military coup. That was all constitutional and lawful," Kakar asserted.
(This story has not been edited by Devdiscourse staff and is auto-generated from a syndicated feed.)