Stunning NASA photo reveals mesa-like landforms on Mars
---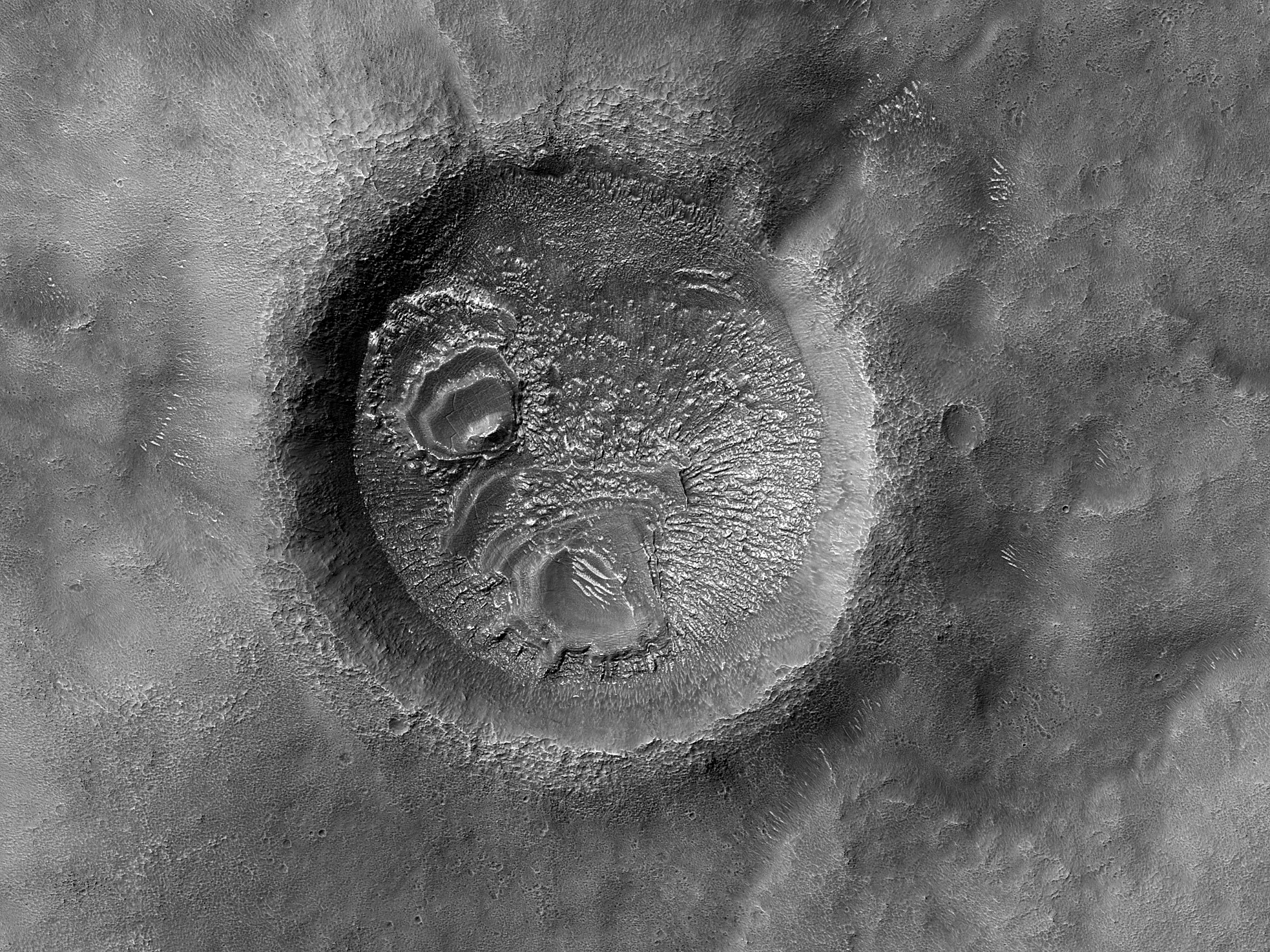 ---
NASA has shared a picture of a Martian crater with layered features. The Promethei Terra Crater, a large impact crater found in the southern hemisphere of the Red Planet, contains two layered, mesa-like landforms.
The picture was captured by the High Resolution Imaging Science Experiment (HiRISE) - a camera on board NASA's Mars Reconnaissance Orbiter (MRO) spacecraft which has been orbiting the Red Planet since 2006.
The Promethei Terra Crater is of great interest to scientists because it provides insights into Mars' geological and climatic history, as well as clues about the evolution of the planet and the formation of impact craters.
HiPOD: Layered Features in a Promethei Terra CraterThe objective of this observation is to examine a crater that contains two layered, mesa-like forms. They may be the remains of a unit that once covered a wide area.https://t.co/QDX4sRGbSFNASA/JPL-Caltech/UArizona#Mars pic.twitter.com/KzaULYW6ba

— HiRISE: Beautiful Mars (NASA) (@HiRISE) January 31, 2023
HiRISE is capable of capturing high-resolution images of the Martian surface and has been instrumental in advancing our understanding of the planet. The powerful camera has captured images of many geological features on Mars, including valleys, canyons, and volcanoes, providing valuable information about the planet's geological history and current processes. It has also been used to search for evidence of water and to support the planning and operations of future Mars missions.