DDA approves Rs 7,643 cr budget; allocates Rs 350 cr for Delhi Metro's Phase-IV
---
PTI
|
New Delhi
|
Updated: 29-03-2023 22:46 IST | Created: 29-03-2023 22:32 IST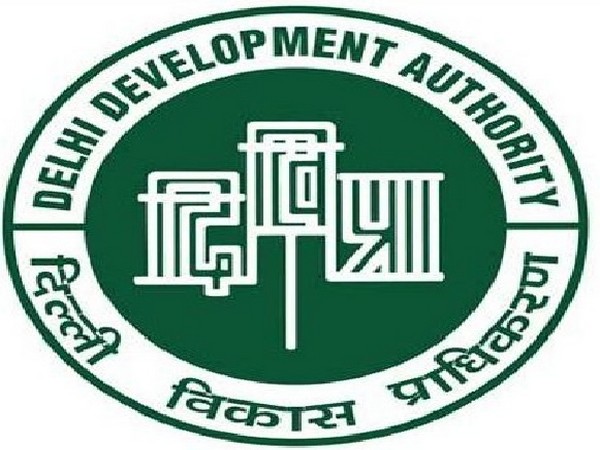 ---
The DDA on Wednesday approved its budget with an annual outlay of Rs 7,643 crore saying its focus is on the capital's civic infrastructure and rejuvenation and restoration of Yamuna floodplains and green spaces in the city.
The Delhi Development Authority has committed Rs 1,000 crore for the Phase-IV project of the Delhi Metro, with Rs 350 crore provisioned in the budget estimate 2023-24, the urban body said in a statement.
The budget received the nod during a meeting of Authority -- the highest decision-making body of the DDA -- here, chaired by Delhi Lt Governor V K Saxena, who is also the chairperson of the DDA.
The body, concerned majorly with housing, took major decisions, ''including approval of the annual budget 2023-24, with focus on civic infrastructure of the national capital, particularly Narela, Dwarka and Rohini,'' the statement said, adding the budget has a special emphasis on Urban Extension Road-II, or UER II.
''The Authority approved the annual budget for 2023-24, with an annual outlay of Rs 7,643 cr and receipts projected at Rs 85,41 cr,'' the DDA said.
A total allocation of Rs 3,314 crore has been made for the development of land, physical infrastructure, and maintenance of existing infrastructure such as roads, sewage, water supply, power lines, and drainage in areas falling under the jurisdiction of DDA. These areas are primarily in Narela, Dwarka, and Rohini, the statement said.
The DDA, with an overall outlay of Rs 928.92 cr, has undertaken the work of rejuvenation and restoration of the floodplains of Yamuna river. The work is being taken up in a phased manner as 10 separate sub-projects. A sum of Rs 405 crore has been provided in the budget for this purpose.
The construction of the 'Bharat Vandana Park' is in full swing. Being built at a cost of Rs 105 crore, the park located in Sector-20, Dwarka, is spread over 189.28 acres, officials said.
According to them, DDA has played a key role in the overall development and management of green spaces in the city and to continue this initiative, it is carrying out development, upgradation, and modernisation of existing as well as new parks.
DDA, which has under its maintenance around 787 parks, has provisioned Rs 400 crore for their upkeep.
It has also prepared an action plan for rejuvenation of water bodies across Delhi with a provision of Rs 55 crore in the budget.
For irrigation and rejuvenation of water bodies and to reduce dependence on fresh water sources for watering of parks, the DDA has been following a sustainable water management practice by using treated water through STP pipeline from centralised STPs and through decentralised STPs installed nearby drains. A total of Rs 4 crore has been set aside for the whole exercise, officials said.
A provision of Rs 33 crore has been made in the budget for the development and maintenance of seven biodiversity parks spread over an area of about 3,000 acres in Delhi, managed in collaboration with Centre for Environmental Management of Degraded Ecosystems (CEMDE), University of Delhi.
To contain encroachment of DDA's land, a provision of around Rs 106 crore has been made towards land safety and security, the statement said.
The DDA said that construction of UER-II as the third ring road of Delhi is in progress through NHAI. For this project, Rs 3,600 crore will be funded by the DDA out of the total project cost of Rs 6,421 cr (for Delhi portion). The project will have a great impact on decongestion of Delhi and reduction in vehicular pollution, it said.
The DDA has planned the construction of a trunk drain – a storm water drain pipe – of about 7.2 km length, costing Rs 293.21 crore, to prevent waterlogging in its developed sectors – Sector 20, 21 and 22 – and vacant land in undeveloped sectors – sector 39, 40, and 41 – of Rohini, and 106 unauthorised colonies in adjoining Kirari assembly constituency. A provision of Rs 100 crore has been made in the budget for it, the statement said.
A provision of Rs 30 crore has been made for the construction of a storm water drain in Sector-8, Dwarka, work on which is underway, officials said.
Also, the DDA has undertaken retrofitting and upgrading of Nehru Place and Bhikaji Cama Place commercial centres. The refurbishment work, including the construction of a multilevel car parking, is in progress. A provision of Rs 65 crore has been made in the budget for it.
Construction of two foot-over bridges in Dwarka is in progress, and for it, a provision of Rs 6 crore has been made, the statement said.
The DDA has projected a revenue of around Rs 4,310 crore on account of sale of inventory of existing housing projects which are nearing completion.
The urban body stressed the completion of all ongoing housing projects, a few significant ones that will be completed in the current year include projects in Dwarka which have around 1,114 HIG flats facing Dwarka Golf Course, around 650 MIG flats in Lok Nayak Puram and around 9,000 HIG/MIG flats in Narela.
Flats in Lok Nayak Puram and Narela are in close proximity to UER-II where the work is in full swing, officials said.
Construction of residential complexes on transit-oriented development (TOD) norms basis at Karkardooma, Delhi is also currently under progress. This project involves construction of 1,108 MIG and 522 EWS residential flats in the first phase.
A total provision of Rs 1,767 crore has been made for construction of houses of which Rs 240 crore relates to house building in Karkardooma on a TOD basis, it said.
An outlay of Rs 70 crore has been made for in-situ rehabilitation projects.
A provision of Rs 178 crore has been made for maintenance of sports complexes.
(This story has not been edited by Devdiscourse staff and is auto-generated from a syndicated feed.)