SpaceX's Starship is ready for launch, says Elon Musk
---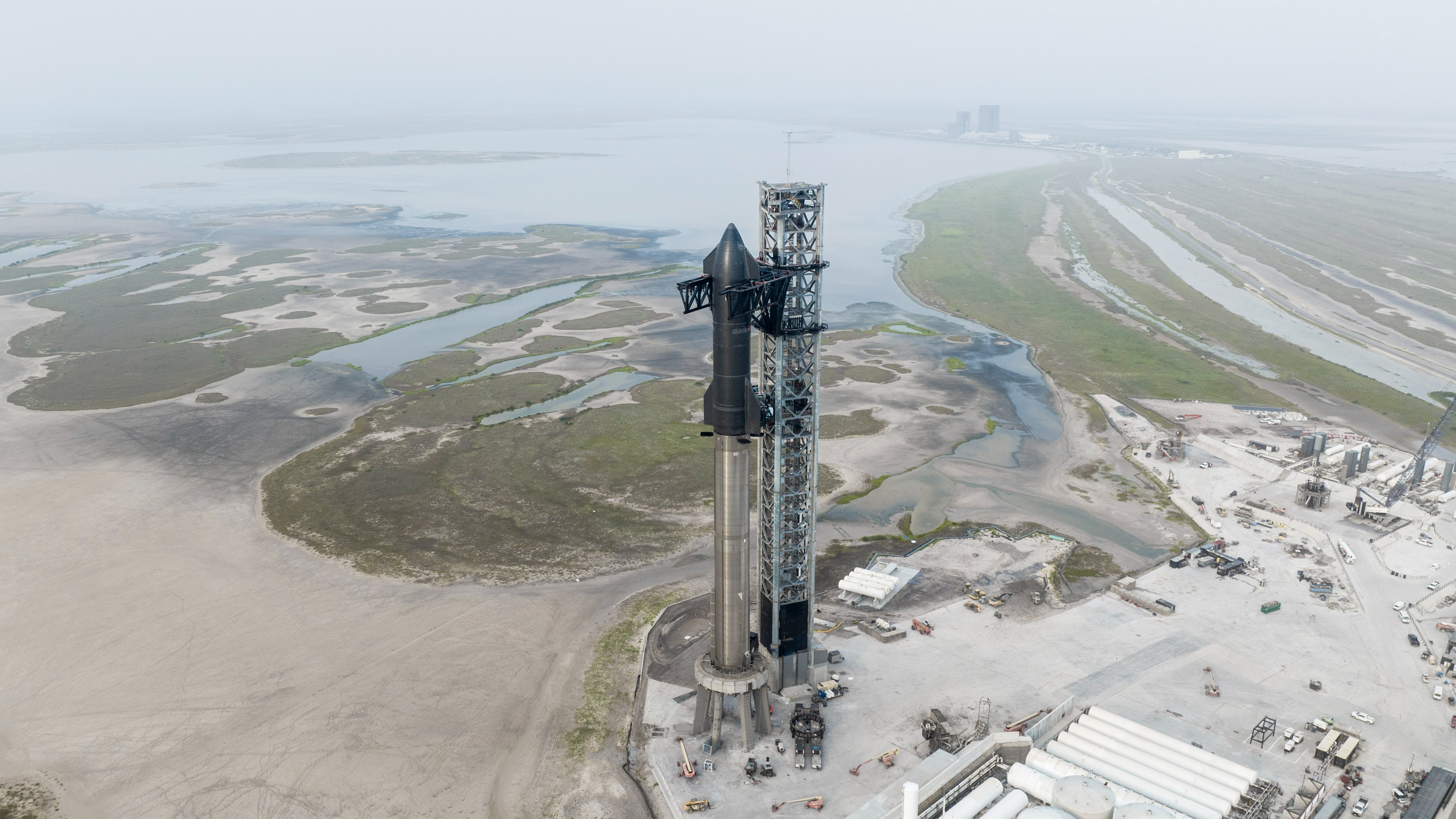 ---
SpaceX's Starship, a fully reusable transportation system designed to carry both crew and cargo to the Moon, Mars and beyond, is ready for launch and is waiting for regulatory approval, Elon Musk said on Sunday.
The Starship consists of two elements: a fully reusable rocket booster called Super Heavy, and a spacecraft called Starship, which will carry crew and cargo to space.
Starship is ready for launch 🚀Awaiting regulatory approval

— Elon Musk (@elonmusk) April 9, 2023
According to SpaceX, Starship will be capable of carrying up to 150 metric tonnes fully reusable and 250 metric tonnes expendable, making it one of the most powerful launch vehicles ever developed. The spacecraft will be able to carry up to 100 passengers on long-duration, interplanetary missions, with the ability to be refuelled and reused many times.
One of the key features of the Starship spacecraft is that it can be refuelled in low-Earth orbit before departing to Mars. By refuelling the spacecraft, SpaceX estimates that it will be able to transport up to 100 tons all the way to the Red Planet.
SpaceX's Starship human landing system has also been selected by NASA for its long-term human exploration of the Moon under the Artemis program aimed at landing the first woman and first person of color on the lunar surface, establishing a long-term lunar presence, and more.
Last week, SpaceX shared pictures of Starship fully stacked for launch at Starbase, one of the world's first commercial spaceports designed for orbital missions. Located in Boca Chica, Texas, USA, the Starship and its associated systems are being developed and tested at this facility.
Starship fully stacked at Starbase. Team is working towards a launch rehearsal next week followed by Starship's first integrated flight test ~week later pending regulatory approval pic.twitter.com/9VbJLppswp

— SpaceX (@SpaceX) April 6, 2023