"I have become more aggressive, got better rhythm": Kuldeep Yadav on bowling after injury
Kuldeep is the leading wicket-taker in Asia Cup with nine wickets, having earlier taken a five-wicket haul against Pakistan
---
ANI
|
Updated: 13-09-2023 14:13 IST | Created: 13-09-2023 14:13 IST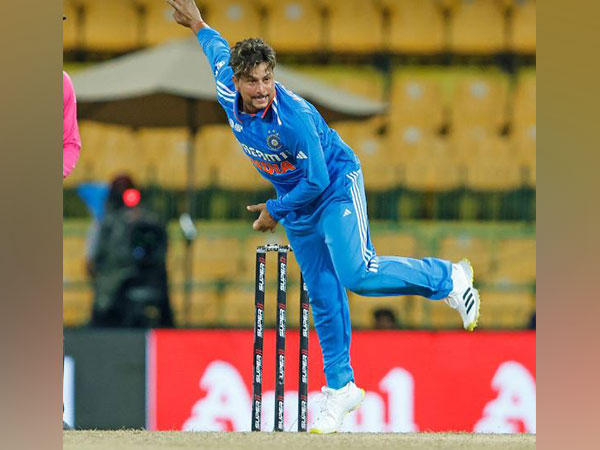 ---
Indian spinner Kuldeep Yadav said that since his comeback from injury, he has changed his bowling style to become more straight. aggressice which has give him a better rhythm. India's bowling attack combined to end Sri Lanka's 13 ODI match unbeaten streak and seal their spot in the final of the Asia Cup 2023 with a game to spare, as the hosts bundled out for 172 chasing a paltry target at the R Premadasa Stadium on Tuesday.
In an exclusive conversation with Star Sports, Indian bowler Kuldeep Yadav, who took a match-winning four-wicket haul, provided valuable insights into his evolving bowling style since making his comeback from injury. He had suffered a knee injury in 2021 IPL which kept him out of action for months. Kuldeep spoke on how he has changed his bowling style since his comeback from injury, he said "Of course, when I was injured, then our physio said that whatever happens, I should not have a load on my knee. I didn't know how to do that. Two or three months passed, and I was recovering slowly. I started my run-up more quickly, and I did not cut my angle."
"Then slowly, I started thinking to bowl straight, and it was easier for me. I have become more aggressive, and my rhythm has become better. It did not come naturally; it took about 5-6 months. Sometimes in the IPL, I was breaking my rhythm, and I was missing my stepping, so it wasn't easy," he added. Kuldeep opened up about the challenges he faced during his recovery period, the adjustments he made to his approach, and his gameplan when facing both left-handed and right-handed batsmen.
He further added "After 6-7 months, I got my proper rhythm, and now it has become easier to bowl. So we always talk about the length, and the more a spinner bowls, the more experience he gets. So I don't think that much about getting a wicket now. I think more about how my length should be. I am focusing more on good length deliveries, whether it is a lefty or a righty. And along with that, the line matters as well. The way the white ball format is, the more room you give the batsman to free his arms, the easier it is for him to bat." Kuldeep Yadav also spoke on what his game plan is against a left-handed or right-handed batsman, he said "So I always think about locking the batsman, bowl at the stumps, whether it is a lefty or righty, to keep him locked and bowl at the stumps. He should not get an opportunity to free his arms because if he does, it is easy for him to connect his shots. But the target is to bowl at a good length and keep him locked."
Furthermore, he shared his perspective on the role of off-spinners in the team. Kuldeep also spoke on whether there is a need for an off-spinner in the team, he said "I do not think of myself as an off-spinner; I think of myself as a classic leg-spinner. The only thing is I bowl from the left hand. I have variations and a googly as well. So I do not think you need to have an off-spinner. If your team's combination is sitting well, then you do not need to play 3-4 spinners. If you have two quality spinners, then I think that works."
Kuldeep is now the leading wicket-taker in Asia Cup with nine wickets, having earlier taken a five-wicket haul against Pakistan. (ANI)
(This story has not been edited by Devdiscourse staff and is auto-generated from a syndicated feed.)