How long to remain scared of COVID-19, these industries are opening
According to the International Energy Agency (IEA), better than expected mobility in OECD countries and the gradual easing of lockdown measures led to an upward adjustment of 3.2 mb/d to its global 2Q20 demand numbe
COE-EDP
|
Devdiscourse
|
Updated: 27-06-2020 05:53 IST | Created: 27-06-2020 05:53 IST
---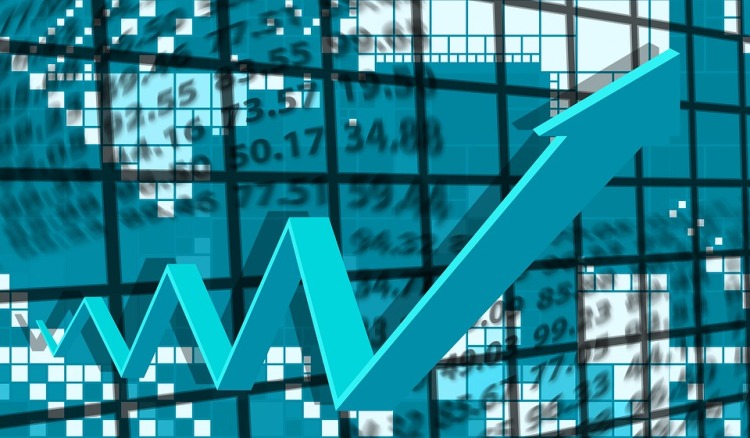 The imposition of COVID-19 containment measures has triggered a global economic downturn with leading economic institutes predicting a deep and long-lasting recession. In the first quarter of 2020, the Gross Domestic Product of China, the initial epicenter of the virus, dropped by 36.6 percent while Italy's GDP declined by 17.5 percent as a result of the Great lockdown. And, if the world continues to impose such strict measures, the economy will likely suffer a more severe downturn.
As the pandemic continues to wreak havoc on both lives and livelihoods, many countries have begun easing COVID-19 restrictions or are planning to gradually and cautiously lift them to resume economic activities and restore normalcy. To minimize the deep economic impact of the ongoing global crisis, economies across much of Europe, Asia, North America have already sprung into action by reopening small businesses, manufacturing, construction, agriculture, health services, and other economic sectors under strict guidelines.
The gradual lifting of COVID-19 containment measures marks the first stage towards economic recovery which will be different for all industries and countries as some may recover fast while others may not.
Information Technology and Communication Services
From online learning to shopping and work-from-home, the COVID-19 pandemic has been the catalyst for the rapid digitalization of many businesses. More and more businesses are now accelerating their uptake of information technology and communication services that have emerged as a savior for the people and as well as businesses during the corona crisis.
Now, with the re-opening of the economy, the demand for ICT services continues and so does the investors' love for technology stocks. The tech-heavy Nasdaq Composite index, in the week of May 18- May 24, touched its highest level in three months, owing to the gains from major technology stocks including Apple, Facebook, and Amazon.
Tracking global peers, the Australian tech stocks also jumped to a near three-month high, with EML Payments Ltd, payment card technology solution provider, jumping over 15 percent on strong results. Similarly, Chinese tech stocks Alibaba, Baidu, JD.com, and Tencent have significantly risen over the past few weeks. Despite the disruptions in global manufacturing and supply chains, the tech sector is braced to weather the corona storm.
Public Transport
The coronavirus pandemic has had a significant impact on public transport and mobility services due to travel restrictions, social gathering restrictions, infection fears, lifestyle changes, and other factors.
However, several countries including the United States, India, Spain, Israel, China, and Italy are gradually loosening stay-at-home restrictions and resuming public transport services to keep people and cities moving in times of the crisis. Data from Google's COVID-19 Community Mobility Report shows that the movement of people to places like public transport hubs such as subway, bus, and train stations is slightly improving.
Source: Google Mobility Index
The Moovit Public Transit Index that analyzes the repercussions of the COVID-19 crisis on public transportation ridership also shows some improvements over the past few weeks.
Chart: Public Transit usage in nine major cities around the world (January-May 2020) / Source: Moovit
Despite safety concerns, the demand for public transport services is surging in cities around the world as governments are relaxing their lockdown measures and people are heading back to their workplaces.
Healthcare
The coronavirus pandemic has strained almost all sectors of the economy, especially healthcare. However, the industry was quick to shift to digital models to survive and thrive during and after the crisis. The healthcare industry is adopting telehealth services to combat the COVID-19 pandemic. Now more than ever, telehealth companies are witnessing high demand for digital health monitoring solutions to remotely address consumers' health concerns. Practo, India's largest Telemedicine company grew by 500% since March 1, 2020, and witnessed more than 250% growth on online queries for Gynaecology. Similarly, telehealth visits surged 50 percent within one month of lockdown in the United States. Germany-based Siemens Healthineers, a major player in the global telehealth market performed well overall in the second quarter of the fiscal year 2020 despite the economic downturn the COVID-19 pandemic has triggered.
Fortunately, as lockdowns are being pulled down, telehealth continues to witness the surge in usage and is expected to become the new normal in the post-COVID-19 world. The ongoing crisis has underscored the importance of virtual options to connect patients and doctors, prompting several governments to ease or lift-off the restrictions and provide clear guidelines on the practice of telemedicine. For instance, India recently launched the telemedicine practice guidelines to enable health care professionals to carry out technology-based patient consultation during the pandemic and leapfrog healthcare delivery in the world's second-largest populous country. Given its numerous benefits including improved access and affordability, telemedicine is here to stay and witness a huge explosion in usage. This is mainly attributable to the COVID-19 pandemic.
Pharmaceuticals
Supply chain disruptions and transport challenges affected pharmaceutical industries across the globe. However, the disruption wasn't that severe as live-saving drugs and medical supplies stayed in production, and export restrictions didn't last for too long. In the Asia-Pacific (APAC) region, the pharmaceutical sector registered 16.6 percent growth as the companies in the sector were busy in meeting the growing demand from healthcare services providers, according to GlobalData.
After relaxation in lockdown measures, the pharma industry is seeing positive growth as drug manufacturers are ramping up production and resume supplies to meet the surging demand. Last but not the least, the race to develop the COVID-19 drugs and vaccine will further drive the growth of the industry.
E-commerce
Now, small and medium retailers are increasingly interested to grow their businesses online and expand their footprint across borders during COVID-19 and beyond. Not only businesses but the COVID-19 pandemic and containment measures have also prompted consumers to switch to online shopping globally while staying safe at home. Despite supply chain disruptions, online retailers are witnessing an unprecedented surge in demand globally and the trend continues even after lockdown restrictions are eased in many parts of the world.
For instance, in India, earlier, e-commerce companies including Flipkart and Amazon could sell and deliver only essential items such as household staples and medical supplies, but with the relaxation in lockdown rules, they are now allowed to deliver both essentials and non-essential goods. Recent trends from China also suggest that consumers' online shopping behavior, particularly for grocery shopping persists as it emerges from lockdown. Consumers' online shopping behavior is likely to continue post-COVID19, owing to the convenience offered by digital channels.
Energy
The gradual easing of lockdown measures in some countries and resumption of economic activity is improving oil demand prospects, thereby providing support to the global oil markets that plunged to historic lows in April 2020 due to COVID-19 and the oil price war. As economic activities resume, China's oil demand for April reached 89 percent of the April 2019 level and the IHS Markit expects the demand to reach 92 percent of the prior-year level this month. The recovery trends in China stoke optimism that the demand will improve in other markets too. According to the International Energy Agency (IEA), better than expected mobility in OECD countries and the gradual easing of lockdown measures led to an upward adjustment of 3.2 mb/d to its global 2Q20 demand number; but it is still sharply down on last year by 19.9 mb/d. In view of these recent developments, IEA has revised its forecast of a decline of 9.3 mb/d to -8.6 mb/d for 2020 as a whole.
"The gradual relaxation of restrictions on movement is helping demand. Mobility still remains limited for many citizens, but businesses are starting to reopen gradually and people are returning to work, which will provide a boost to oil demand, albeit a modest one at first," says the IEA Oil Market Report- May 2020.
In addition, the demand for renewables is picking up pace, owing to their low operating costs, and more resilience than other sources of energy in the face of the ongoing crisis. The reduced electricity demand during the lockdown phase helped the adoption of renewable energy, enabling the sector to grow. In China, where the virus outbreak was first detected, renewables posted a growth as coal and oil demand plunged significantly. Even though the global energy demand is likely to contract further due to COVID-19, renewables will be the only energy source to grow this year compared to 2019, in contrast to all fossil fuels and nuclear, according to the IEA's Global Energy Review 2020 projections.
VisionRI's Centre of Excellence on Emerging Development Perspectives (COE-EDP) aims to keep track of the transition trajectory of global development and works towards conceptualization, development, and mainstreaming of innovative developmental approaches, frameworks, and practices.
---
FIRST PUBLISHED IN:

Devdiscourse