INSIGHT-Battling Brexit, some British firms turn to invest in Europe
---
Reuters
|
Updated: 05-07-2023 10:43 IST | Created: 05-07-2023 10:30 IST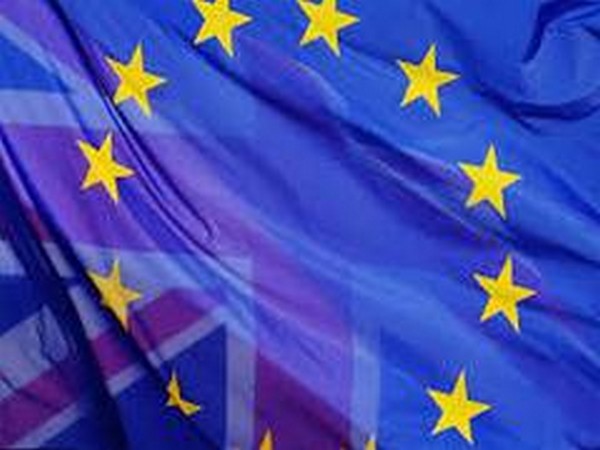 ---
Sick of customs delays and extra bureaucracy since Britain left the European Union, Farrat, a small manufacturer on the edge of Manchester, is ramping up investment to compensate - in Germany.
The maker of anti-vibration parts for buildings and machinery is growing fast, almost doubling its headcount in the English city over the past five years, but it says Brexit is proving to be an obstacle. "We are now channelling a lot of investment in setting up production facilities in Germany to remove the trading friction," said chief executive Oliver Farrell. "Brexit is materially restricting our growth now."
The company is far from alone, according to a dozen conversations Reuters has had with company bosses, business groups and politicians across England over the course of 2023. Economic data tell a similar story. German data show British firms opened 170 foreign direct investment projects in Europe's biggest economy last year as companies sought a foothold in the bloc's single market.
That's a far cry from the 50 enquiries from British firms - rather than projects committed - recorded by German Trade & Invest in 2015, the year before the Brexit referendum. Next door, the government in the Netherlands said over 300 "Brexit companies" - British firms it reckons are trying to sidestep trade friction - had moved operations there since 2016.
Business investment within Britain in early 2023, meanwhile, stood about 1% above its level at the time of the June 2016 vote, a reading some economists put down to uncertainty over EU trade ties. Over the same period, business investment jumped 25% in France, 21% in the United States and rose 7% in Germany, according to data from the Organisation for Economic Co-operation and Development.
Pro-Brexit economists say such data ignore the fact British corporate investment boomed in the years before mid-2016, and it was bound to slow. Business surveys, though, point to Brexit as a factor behind weak investment in recent years. LOST OPPORTUNITIES
Tales of lost opportunities due to Brexit are commonplace among business leaders in and around Manchester in England's northwest, the city's mayor Andy Burnham said. "Barely anyone has anything positive to say," said Burnham, who is a member of the opposition Labour Party and wanted Britain to remain in the EU. "In most cases, it's added a layer of complexity that they didn't have before."
Burnham said, nevertheless, that the EU market remained massively important for Manchester, the third biggest city in Britain after London and Birmingham. About 61% of goods exports from Greater Manchester went to the EU in 2019, according to official estimates, compared with 42% of exports from London and the southeast of England.
Burnham said Manchester had a successful track record in attracting international trade and investment but, like at Farrat, there was a feeling among local businesses that easier trade ties would have made that track record even better. While some firms in Manchester are investing in production facilities and offices in the EU to skirt trade disruption, others say they have no choice but to share new business with companies in a better position to work within the bloc.
Creative Concern, an advertising and marketing agency, employs over 20 staff and for the last 20 years has built up a strong European business, capitalising on the status of English as a common language on the continent Founder and director Steve Connor said it was business-as-usual in the years immediately following the Brexit vote - until new trade terms with the EU came into force in January 2021.
Now, Creative Concern finds it can no longer bid directly for projects involving the European Commission, even though some rivals from other non-EU countries can, and must share projects it used to bid for on its own with firms based in the EU. "Because our government, in its infinite wisdom have chosen to pursue a hard Brexit, we find ourselves more disadvantaged than other non-EU countries, which is rubbing salt in the wound," Connor said.
The British government says EU relations are progressing, pointing to a memorandum of understanding for financial services trade signed last month, described by finance minister Jeremy Hunt as a "turning point" in dialogue with the bloc. 'PEOPLE ARE NERVOUS'
Economists and business groups say the problem of trade friction with the EU has been compounded by a lack of long-term fiscal strategy in Britain, as repeated temporary tax breaks sit uneasily with the average seven-year investment cycle for manufacturers, according to trade body Make UK. British firms are also waiting to hear how - or even if - London intends to compete with the enormous green energy and tech subsidies pitched by the United States and EU.
Britain's government said it has an ambitious target to reach net zero emissions by 2050 and it believes free markets - rather than subsidies - are the best way to achieve that. At Farrat, the effects of Brexit are insidious, running beyond decisions over investments, said Farrell, describing a sense of unease felt towards British firms from potential foreign clients, worn down by years of political turmoil
"People are nervous. We're going to customers who are saying, 'Great, this is good technical proposal - but hmmm, we're going to have to get British guys on it'," he said. This unease has already hurt 3P Innovation, another fast-growing manufacturer based 85 miles (137 km) south of Manchester in the midlands town of Warwick.
It makes automation equipment used in the healthcare and food industries, machinery often paired with isolator units - housings for sterile production - built by specialist firms. Founder Dave Seaward said 3P missed out on an EU contract because the client deemed it too risky to send the isolator unit to Britain to pair with 3P's machinery before coming back to the EU - because of the potential for customs checks and delays.
"So that was a contract that we know we lost just because we're no longer in the EU," said Seaward, declining to identify the client in question. 'LESS HASSLE'
Seaward said easy access to the EU's CE certification programme is key to 3P Innovations's survival, as the safety, health and environmental requirements are demanded by EU clients, as well as U.S. and Japanese customers who want CE-certified equipment. He said there were fraught months while the company worked out how to access the CE programme outside the EU. In the end, it opened an office in the Netherlands.
So far, there has also been little sign firms are bringing production back to Britain in the wake of Brexit, though some are considering it, according to research by UK in a Changing Europe, a think-tank, which looked at smaller manufacturers in the West Midlands. But, like with Farrat and 3P Innovation, it also found some companies had opened or expanded their operations in the EU.
"EU customers ... want less hassle. They don't see the UK as a reliable supplier," said Subrah Krishnan Harihara, head of research at the Greater Manchester Chambers of Commerce (GMCC). "The long-term impact of this is probably going to be that fewer businesses are keen on taking up the opportunities for international trade," he said.
(This story has not been edited by Devdiscourse staff and is auto-generated from a syndicated feed.)