Scholarship induced additional education impacts child's long-term performance
They present an evidence of the effects of the scholarship on a range of long-term outcomes spanning cognitive skills, socioemotional outcomes, socio-economic and well-being outcomes, and labor market outcomes.
---
Vaishali Handique
|
Updated: 24-08-2018 17:50 IST | Created: 24-08-2018 17:45 IST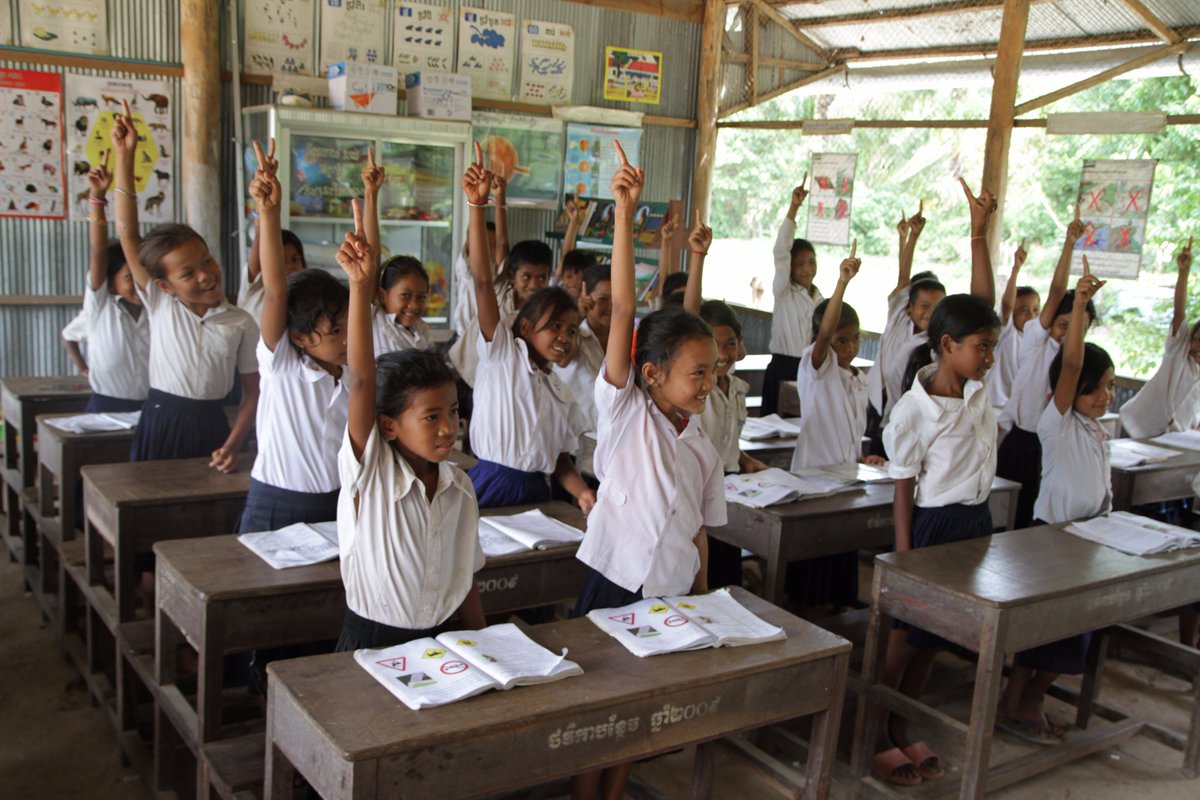 ---
Additional schooling impacting long-term life outcomes is a research topic initiated in rural Cambodia and it basically aims at studying the positive outcomes from investment in education in developing countries. It centers itself around the canonical human capital model and a signaling model which elaborates the function of higher educational skills in relation to the performance of a person in relevant labor markets.
At the same time, the emerging research is showing that, in many settings, increased schooling has not meant increased learning, which is potentially limiting the market returns to education. There are, however, few studies in low-income settings that can isolate the impacts of schooling on skills accumulation.
The research, therefore, to accommodate all these aspects of an open-ended study zeroed upon a plan of action in Cambodia which focused on the development of a child who is under scholarship grants for three years in his or her primary schooling and thus acts as an excellent source to be analyzed.
At the time of research, 207 schools in Cambodia were randomly allocated between two treatment arms (103 schools) and a control group (104 schools). In half of the treatment schools, students in grade four received a scholarship based on merit—high-performing students were selected using a baseline test of math and language skills—and fourth-graders in the remaining treatment schools received a scholarship based on poverty—students were selected using a poverty index, based on household and family socioeconomic characteristics. Scholarships were given to recipients for three years (i.e. until the completion of primary school), conditional on continued school participation and basic performance standards. A first follow-up study, three years after the inception of the program, showed two main effects: higher school progression for individuals receiving either type of scholarship and impacts on cognitive outcomes of those receiving the merit-based scholarship.
The study lays out nine years of collective data, each calculated and analyzed with maximum precision. They present an evidence of the effects of the scholarship on a range of long-term outcomes spanning cognitive skills, socioemotional outcomes, socio-economic and well-being outcomes, and labor market outcomes.
They tackled the research with three guidelines questions-first being the possible long-term effects of the program on cognitive skills and socioemotional outcomes. The second question is the effect of the program on the socio-emotional skills of a student and the third is its effect on the labor market outcomes.
Where cognitive skills are surely seen to have improved in the students, that cannot assess the improvement of socio-emotional skills that was previously thought to be induced as a result of increased schooling due to scholarship grants.
The study conducted by Felipe Barrera-Osorio, Andreas de Barros, and Deon Filmer in Cambodia exhibited mixed results. The conclusions of the study after nine years of the continuous run are positive in some aspects but largely concludes that scholarships did increase the attendance of pupils and the merit-based scholarships developed a child's cognitive behavior to a large extent but, it may not be the case always.
The study points to potentially important avenues for research and policy. Prior work argues that more schooling does not necessarily imply more learning, in turn, the work highlights that more schooling, even if it enhances learning, may not necessarily translate to noticeable changes in the labor market outcomes and may not lead to measurable improvements in socioemotional skills.
The study remains open-ended as stated earlier and is encouraging new research adds to the same line of expertise to further understand what more can be done to further improve the educational scene in rural Cambodia.
(With inputs from the World Bank Documents and Reports)