Black Clover Chapter 355: Yuno becomes new captain of Golden Dawn
---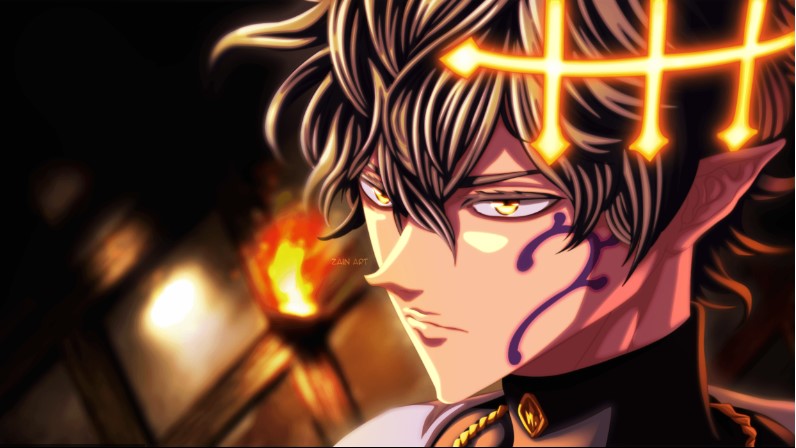 ---
In the recent chapters of the popular Japanese manga series, Black Clover, the final phase of the last arc has officially begun. The previous chapter saw the return of Lucius Zogratis, the king of magic, and this chapter focuses on Yuno's fight against him to save the Clover Kingdom. However, Yuno soon finds himself facing hundreds of angels who are fighting alongside Lucius, making his task even more challenging. Exciting spoilers for Black Clover chapter 355 have already surfaced online, revealing that Yuno manages to save the Clover Kingdom in Chapter 355.
Chapter 355 of Black Clover showcases Yuno's incredible strength as he single-handedly stops a massive attack by Lucius, using his Star Magic. Even though Yuno was already known to be a powerful character, it is now revealed that he has become even stronger than the Magic Knight Captains. In a separate development, Asta graced the cover of the latest issue 17 of Weekly Shonen Jump as part of Black Clover's eighth-anniversary celebration.
Black Clover Chapter 355 Spoilers
Spoilers for Black Clover chapter 355 reveal that Yuno has become the new captain of the Golden Dawn after he surpassed his former captain in terms of battle prowess. In the upcoming chapters, fans can expect to see Yuno vs Lucius battle to stop his large-scale spell. Black Clover chapter 355 will pick up where the previous one left off, with Jack injured and Yami worried about him.
William also makes an appearance in the chapter and goes to attack Lucius, claiming that he owes his current position to Julius and will stop Lucius at any cost. However, Lucius tells William that he is not his opponent, and as soon as William touches the Time Magic spell, his body begins to rot. The editor's note in Black Clover chapter 355 seems to suggest that Yuno is striving to become the strongest, hinting at his continued growth and development as a character.
Black Clover Chapter 354 recap
In the latest chapter of Black Clover, titled "The Prince of Stars," Yami mourns the apparent loss of Jack, only to be interrupted by the arrival of Golden Dawn captain William Vengeance. William attacks Lucius Zogratis, who had taken over Julius's body, using a spell that causes William's body to decay. Lucius then unleashes a large-scale spell using angel-like creatures to prepare for a devastating attack on the Clover Kingdom's citizens. However, Yuno arrives and uses his Star Magic to stop the spell, impressing both Yami and William.
The chapter ends with William acknowledging Yuno's progress and naming him the captain of the Golden Dawn, surpassing even his position. The events of the previous chapter continue to unfold, with Lucius's power and influence becoming increasingly apparent. Despite this, the arrival of Yuno and his incredible magical abilities provide a glimmer of hope for the Clover Kingdom's citizens.
Overall, "The Prince of Stars" chapter sets the stage for an epic battle between the forces of good and evil, with Yuno now taking a leadership role in the fight against the Zogratis family's nefarious plans.
Black Clover Chapter 355 release schedule
Black Clover Chapter 355 will be released on Monday, March 27, 2023, at 12 AM JST, and translated versions will be available on March 19 for readers in Australia and Japan. Black Clover Chapter 355 will be featured in the upcoming issue of the Weekly Shonen Jump Magazine Manga enthusiasts can read the chapter for free online using the Shonen Jump, Viz Media, and Manga Plus apps and websites.
For the latest updates on the new manga series, check out Devdiscourse.
Also Read: Blue Lock Chapter 212 preview: Isagi's New weapon and intense match against Munchen